47 Travel Tips Everyone Needs to Know (from a Seasoned Pro!)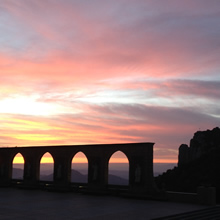 It's becoming a tradition for me to write a list post on my birthday. I skipped it when I was 45 because I was too busy having a breakdown  – it happens!
But I covered 46 Things I'm Grateful for on My Birthday and 44 Countries in 44 Years: What's Your Travel Philosophy?
At the tender age of 43 I clearly hadn't yet discovered the joy of lists! Now I have I'm keen to write more.
So, in my never-ending quest to be useful, personal, funny AND travel-focused, I'm sharing a few travel tips that I want my kids to know when they go on their first travel adventures without mummy and daddy. Not long now!
My first born will be 17 in June and leaves school in October. I so want Luke to travel but the thought of my naive little boy (now 197cm or 6 foot 5″ tall  – not a misprint) also scares the pants off me. And I'm sure it scares him too, although, being a teenager and a male, he'd never admit it.
He'd never ask for my worldly wise advice either and I'd rather he didn't follow in my footsteps exactly because me travel history involves bad trips, hitchhiking and sleeping rough. Plus other occurrences which are too sensitive too share outside my therapist's office.
Let's just say that everything I've learnt about travel comes from making many stupid travel mistakes in my late teens and early twenties.
I'd like my kids to avoid making those same mistakes so here are some hard won travel tips divided into a few key areas.

Warning: This is a long post so it will take about 10 minutes to read. Just a few small time investment for a lifetime of happy travels!
TRAVEL TIPS
Overcoming Travel Fears
First let's cover the things that might stop you from travelling. Those pesky little fears!
1. Give fear the finger – We've all got travel fears but you just have to press on and travel anyway. Otherwise you'll never leave your home town and experience the crazy, wonderful world out there.
2. Don't let anxiety hold you back – See How to Overcome Anxiety and Enjoy Epic Adventures if you're the chronically anxious type (like me) and not just harboring regular everyday fears.
3. Seek help – If you have specific fears, like flying, rats,  roaches or water, get therapy and get it sorted out so you're free to enjoy travel. The fear will always be there but you can learn to do the things you want to do despite the fear.
4. Get inspired – Travel inspiration is everywhere so read travel books and travel blogs and find pictures of the place you want to visit next to stick it on your wall or vision board.
5. Start small – Your first travel adventure doesn't need to be a solo expedition up Mount Everest! A day trip or overnight camping trip somewhere close to home is fine.
6. Get vaccinated – All we have is our health so get vaccinated against all the recommended tropical or regular diseases before you start your travels.
7. Get informed – Ignorance is not bliss and getting informed about travel will make you feel more confident. That's probably why I spend days, weeks or even months planning my travels and learning about the place I'm visiting.
8. Pick a date – Create a bucket list then pick the first place you're going to travel to, pick a date and start saving.
Saving money for your travels
9. Prioritize travel – Most people say they love travel but I've planned my life round it. If you want to travel you have to work hard and save hard to make it happen.
10. Make sacrifices – Think carefully about whether you want that new car, TV or dress, or if you'd prefer to invest in a travel experience you'll never forget.
11. Choose a travel-friendly job – You can find examples in 7 Jobs I've Done to Pay for My Travels.
12. Start travel hacking – Learn how to fly free. Some people organize their entire lives so they can earn air miles points every time they spend money. Travel hacking or learning how to enjoy luxury travel on a budget works best if you live in the USA or Canada, but if you've got your heart set on travel you'll make it work somehow, wherever you live.
13. Get real – I'd love to travel in luxury and stay at places like the Lyall Hotel every time I travel but it's not going to happen. I'll camp, eat rice for three months or do whatever it takes to travel on my budget. It's better than staying at home and missing out because travel isn't about luxury travel experiences, it's about the funny people you meet.
14. Don't get sucked into buying travel gear – You don't need a jacket with 50 pockets, a fancy tent or $500 boots. I do recommend you invest in a good bag for your travels though but it doesn't need to be expensive (see Paklite review as an example). Consider your bag a travel investment.
15. Be creative – Voluntary work enabled me to spend a year in Zimbabwe. One of my most formative experiences. You could try WOOFing, house sitting or couch surfing to save yourself hundreds of dollars when you travel.
16. Rent out your home while you're away – Try using a service like Wimdu or Air B&B. I have one friend who even rents out her rental home. Check with your landlord first though.
17. Stay longer! – If you're heading overseas the airfare is often the biggest cost, so stay longer to maximise your travel time.
Learning the lingo
18. Make an effort to learn the language! – Even if you only learn to say hello and thank you, that will get you a long way and be much appreciated in places like Laos or Catalonia where few visitors learn the language. Knowing even a few words of the language will help you get the most out of your travels.
19. Get some audio recordings – Before learning to speak a language you have to listen to it to get an ear for it. That's how you learnt your mother tongue after all. When you're travelling really listen to the radio, TV or people talking. Don't tune out because you don't understand anything. See how many words you can pick out or if you can guess what people are saying or how they're feeling from their tone and gestures.
20. Learn a phrase a day – Start learning just 14 days before you travel and you'll already have 14 phrases up your sleeve. Hello, thank you, please, goodbye and excuse me are essential. Then you can move on to questions like 'are you a local?', 'what's your name?' or 'do you have children?' When I went to Holland for a weekend as a young free and single student I learnt only two phrases: 'I fancy you' and 'would you like to dance?'. Great conversation openers!
21. Practice, practice, practice! – Practice on everyone. When we moved to Central America I practiced my bad spanish on everyone – taxi drivers, shop keepers, random strangers on the street. No one was safe.
22. Ask questions – Learn how to say 'how do you say that in spanish?' (or whatever language you're learning) then point to a car/pineapple/key or whatever you want to know the word for and ask people. A great way to extend your vocabulary.
23 Look out for borrowings – Yes, borrowings is a real word. It's the linguistic term for a word borrowed from English in another language. For example, 'selfie' in spanish means 'selfie' and in french 'un cocktail' means – well you can probably guess. You get the idea. It's easy to grow your vocabulary without learning new words if you look for borrowings though you will need to modify your accent.
24. Imitate the accent – Accents are difficult and a bad accent will immediately signal you as a foreigner, or even stop you from being understood. To improve your accent pretend you're imitating a French/Spanish/Thai person speaking english while you're speaking their language. It works and will help you learn the right intonation and tone.
25. Stay with a local family – Total immersion is an excellent way to learn a language. Spend time with your local family and avoid hanging out with other travelers or expats to make the most of your opportunity.
26. Get a local lover – The best way to learn a language is pillow talk. If you're serious about learning the lingo get a long term local lover and make sure you only speak their language with them. You'll get fluent fast. Make sure you practice safe sex of course.
Food
 27. Eat like a local – You'll save money and the food will be better. Do not expect or try to eat the same type of food you normally eat.
28. Picnics rule – In expensive places like Paris pick up a baguette, a triangle of brie and a perfectly ripe tomato, pack your penknife and enjoy your meal anywhere. Nothing tastes better when you're hungry than simple food.
29. Eat inside – In some places in Europe like Spain and France you pay more to eat outside. So if you want to pay less and hang out with the locals, sit inside.
30. Go to the market – Visit the local food market for cheap food for your picnic or to prepare yourself.
31. Stay somewhere you can cook – Even if self-catering accommodation costs more you'll save money on meals out; as long as you do cook and don't end up paying extra for self-catering accommodation, then eating out anyway.
32. Try an 'eat as much as you like' buffet – There are some terrible cheap touristy buffets around but if you can find a good one you're sorted. I love breakfast buffets and was amazed when the Sofitel Gold Coast offered us a box to take some pastries with us. My brother once spent eight hours in a buffet restaurant in Hawaii. I'm sure he got good value from that. Make sure you're really hungry before the buffet and make sure you have enough time to get value for money from it.
33. Eat street food – Even in places like India, where it's commonly recommended to avoid street food, I've indulged with no health problems. Make sure you choose a popular stall with a big queue so you know you're getting good, fresh food the locals eat, not horrid tourist fare.
34. Find a healthy snack – When hunger strikes find something healthy to eat wherever you are. Bananas are usually easy to find in tropical countries. In Laos I drank a lot of UHT milk in small cartons because it was easy to find and gave me an energy, protein and calcium boost which, as a vegetarian, I badly needed.
Health and Safety
35. Be sensible – There are thieves everywhere, but most crimes are crimes of opportunity. Daylight robbery happens, even in Australia. Leave your valuables in the hotel safe, if you have one, in a locked bag in your room or hidden on your body. Do not put your bag down and leave it unattended, even for a split second, in cities or touristy places where crime is high.
36. Get travel insurance – It won't help you much if your things get stolen but travel insurance is essential if you get really sick or have an accident and need to be flown home.
37. Don't look or act like a stupid tourist – If you've got a camera hanging round your neck and are wearing expensive or inappropriate clothes you've got a target on your back.
38. Dress down – Go incognito in local gear that makes you look as if you've been in the country a while and know the ropes. Leave your diamond rings at home.
39. Seek local advice – Ask local people what's safe and where's not safe. They'll tell you as they want to make sure you have a good time and go home with sweet memories of their country.
40. Have a back up money plan – It sucks when everything gets stolen so have a back up plan. Hide credit cards in separate places and unexpected places – like balled up in a pair of socks. Keep your passport and bank details online in a program like Evernote where you can access them anytime, even if your computer, phone or credit cards are lost.
41. Travel light – I'm still working on this but it makes everything easier. The less you have to pack the quicker you can be ready to hit the road.
Choosing your travel destination
42. Don't follow the herd – Choose somewhere you really want to visit, not just the most popular destination this year. Less popular places are usually more interesting, cheaper and more fun.
43. Choose one main focus for your travels – It could be food, wildlife, adventure or art, but whatever your interest is pick a country that will satisfy it. Then, when you get there, don't worry if the other things aren't up to scratch, for example if the food in Zimbabwe is terrible. Remember you went to Zimbabwe to see the lions, not for the fine food.
When you're travelling
44. Get off the beaten track – Please don't take tour after tour to tourist attractions. Allow at least a day for aimless wandering, to get lost or to visit something obscure only you would be interested in.
45. Chill out – Travel should not be a race to check off landmarks. If most people visit a place on a day trip from a big city make a plan to stay there for a night or longer so you can really see it properly and escape the day trip crowds.
46. Expect the unexpected – Like tricky toilets. We travel to have new experiences and if you do it right there will be plenty of those, including some new experiences that you'd rather not have had. Go with the flow, even when things don't go to plan.
47. Have fun – Travel is about having fun so keep it fun. Some people take travel too seriously. Take photos with funny waiters, share your funny travel stories and find fun travel friends to share your experiences with.
Some people complain about nearly everything when they travel; the food, the rooms or the transport options are never up to scratch. Try your best to enjoy and laugh about everything, no matter how you find it or what goes wrong.
Remember, you're really travelling now. This is it! Your travel dream is coming true, you're making your way around the big, wide world and you're alive. Nothing can beat that.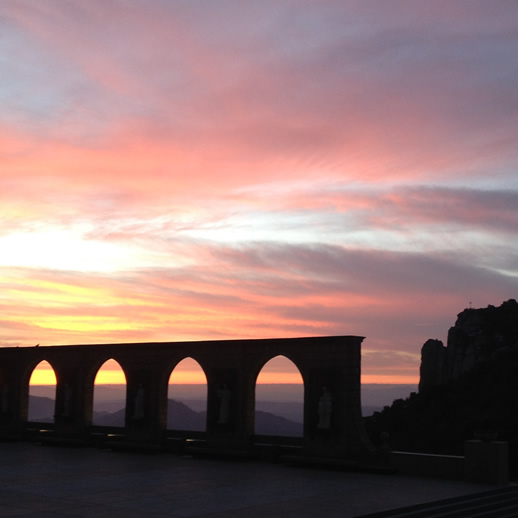 Have you got any good travel tips?
Get Free Travel Inspiration Emails
Our newsletter is a weekly injection of tips for midlife travel, wellbeing and adventure. Hit this link now to get updates by email. That way you'll never miss out on new stories.
Share This Story, Choose Your Platform!