The Perils and Perks of Potties in Japan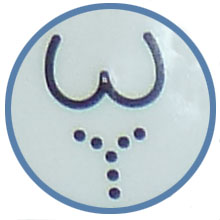 I love funny travel stories, don't you? So here's a funny travel tale about my experiences with the toilets of Japan.
Apart from fine food, great scenery and strong culture, Japan is also famous for its loos.  One company called Toto makes nearly all the toilets in Japan, from a traditional squat line, right through to high tech luxury models which play music, puff out air-freshener and wash you. Yes, really. The toilets of Japan are funny and high functioning too.
Earlier this year I went on my very first press trip to Japan where I was interested to check out these toilets and their perks. We were a group of five Australian travel writers, the other four, also women, were freelance writers for print and press trip veterans.
I was looking forward to meeting my travel companions and knew it was going to be an interesting trip when I read stories about Japanese onsen or spa baths.
We planned to visit an onsen at the end of our first day in Japan. In case you haven't visited Japan, onsen have separate areas for men and women. The tradition is that you strip naked, line up against the wall on plastic stools and wash yourself thoroughly before going in the hot baths. I nearly wrote "wash yourselves" there but that would be wrong, you wash yourself not each other.
I met some of my new travel companions in the queue to get on the plane at Sydney airport and the others at Narita airport. It was funny to think that we would soon be hanging out together naked at the onsen.
But that was the least of my worries.
When we arrived at the exquisite Suiboko Art Gallery in Toyama we were given a tour of the art and honoured with a tea ceremony performed by beautiful Japanese lady.
After that green tea I decided to use the ladies room before we left. I'd use the toilets at Narita airport which had some of the extras and perks I'd heard Japanese loos are fitted with but nothing very special.
As I sat down on the toilet in the Suiboko Art Gallery the noise of flowing water filled my ears, the scent of air freshener filled my nostrils and the toilet seat felt warm against my cheeks, generously heated in contrast to the cold and snow which lay around outside the building.
I noticed all kinds of buttons on an electronic panel next to the toilet. Each button had a different icon – one with gushing water, one with spraying water and several others which weren't clear including some with Japanese writing I couldn't understand.
When I finished up I decided to try some of the buttons which I guessed, from my preliminary research on travel in Japan, would wash and maybe even dry my nether regions.
The first button I pushed sent a strong gush of water up from the bowels of the toilet towards my derriere. This wasn't a gentle sprinkling, it was as if a geyser had been unplugged. I immediately wanted to turn it off. But how? I tried pressing the button I'd already pressed thinking that might turn the water off too. It didn't.
Slightly concerned I pressed some of the other buttons. Mostly the big orange button that surely meant stop. Nothing changed. The water continued to gush up.
I pictured the four other writers, the Art Gallery guide, our translator and the two smart men from the local tourism board waiting outside in the corridor for me.
I needed to stop that water spout and get out of there. But how?
When no buttons seem to work I had no choice but to stand up. By some lucky miracle I managed not to get water squirted all over the back of my jeans which would have been an embarrassing look and cold too.
My back against the wall I watched in horror as the water splashed out on to the floor quickly filling up the small cubicle. There were a good two inches on the floor when the water miraculously stopped flowing for no apparent reason.
There was nothing to mop the water up with so I had to leave it, hurrying out to join my travel companions and keeping very quiet about my perilous potty experience.
It took a while until I dared to experiment with the buttons on Japanese toilet again. There are varied opinions on what they do and how well they do it but everyone loves the warm toilet seats of Japan.
Japanese toilets sound like a potty idea but they are the height of luxury. Apparently Madonna has 16 of them installed in her various homes around the world.
So, if you're ever looking for the perfect present for someone who has everything, consider gifting them a Toto toilet from Japan.
Find more funny travel stories.
Share This Story, Choose Your Platform!