5 Things I Want to Do in Tanzania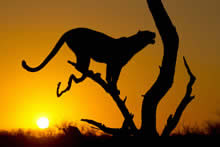 I've been dreaming of visiting Tanzania for many years. I even won a cash prize in a competition to help me get there a few years ago.
But I haven't been yet because when I go to Tanzania I want to make sure I have plenty of time to enjoy it. Ideally at least six weeks because there's so much to see and do in Tanzania I wouldn't want to rush it.
When you travel the flights are generally the most expensive part of the trip and hard to save money on so that's why I think the best way to save money on travel is to spend longer travelling. Truly!
So although I'm still chomping at the bit to go to Tanzania I'm also happy to wait patiently until the time is right and I can go there for a decent length of time, disappear from the strains of modern life and just enjoy the experience.
In the meantime I'm enjoying dreaming about Tanzania.
Last year I even got paid to dream about my travels there. That's because Rich and I spent several months setting up a website for a Tanzanian safari company called Daigle Tours. You can check out the lovely new site we designed for them here. As well as doing the site design I wrote the copy which involved endless research and writing because it's a huge, informative website.
Of course all the time I was researching the 16 national parks in Tanzania, the wildlife spotting and hiking opportunities and the beaches I was thinking "I want to go there!"
I want to go everywhere because I'm greedy like that but even if I manage to get six weeks in Tanzania I'd prefer to see less and spend more time in each place. That means I can really relax and enjoy everything without rushing round like a mad thing.
Anyway, the upside of my research is that I now have a clear idea of what my dream travels in Tanzania will look like – even if I don't yet know when they'll happen.
So if you're planning a trip to Tanzania or are interested in an African safari this is what I'd like to do.
Or, if you want real expertise on the area, Daigle Tours will be able to help. I recommend you check out their website and contact them if you'd like to make sure you see the best of Tanzania and have the best possible safari experience.
1. Climb Mount Kilimanjaro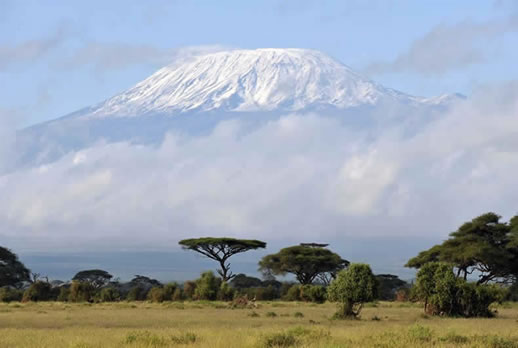 I've written about my wish to climb Mount Kilimanjaro before on my travel bucket list. I know I'll need to be really fit do accomplish that hence my focus on wellbeing and travel here.
But I'd also need to be lucky because apparently some people are knocked for six by altitude sickness and can't make it to the summit. Even if I couldn't make it to the top it would be fun to attempt knocking off Mount Kilimanjaro. Just imagine being in the snow in the middle of Africa!
A visit to Kilimanjaro would also mean spending time in the nearby town of Arusha which is reputed to have a cool, pleasant climate and is popular with expats because of that.
Nearby Ngorongoro Crater and the wildebeest migration sound like they're very touristy (for good reason!) so I think I might just visit Ngorongoro in a day trip from Arusha because you have to see the Ngorongoro Crater while you're in Tanzania. It's one of the seven natural wonders of the world and teeming with wildlife.
More wildlife spotting could be done at nearby Tarangire National Park too if I can climb Mout Kilimanjaro fast enough!
2. Go Trekking to see Chimpanzees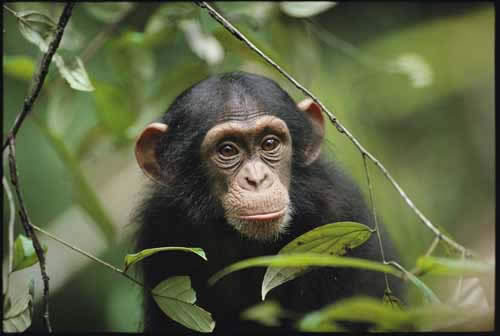 Like most of us I'd love to see chimpanzees in the wild and there's a chimpanzee habitat in Tanzania at Gombe Stream National Park where you can go trekking to see chimpanzees. It's a remote area accessible only by boat on the northern shore of Lake Tanganyika.
The accommodation would be basic and I'm sure the trekking would be hard work but all of that would be well worth it for the chance to see chimpanzees.
Nearby Mahale Mountain National Park, also on the shores of Lake Tanganyika, has chimpanzees too so I'd like to spend a week or more in the area as it would be a true privilege to see chimpanzees in the wild.
3. Go bird watching in Udzungwa Mountains National Park
I like to get off the beaten track and I enjoy a spot of bird spotting so Udzungwa Mountains National Park sounds perfect. It was named one of only 34 "world biodiversity hot spots" and, with high altitude forest, it has quite different scenery from what you'd expect to find in Tanzania or anywhere in Africa. This will be a good place to escape the heat.
There are over 400 bird species in Udzungwa Mountains National Park and lots of great walks so I'd love to spend a few relaxing days here bird spotting and relaxing to recover from the hard core chimpanzee trekking.
4. See lion on the beach at Saadani National Park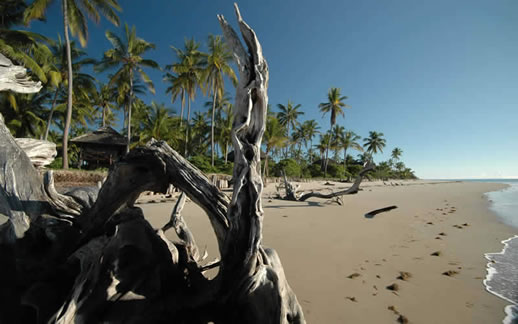 Tanzania has 16 national parks each packed with wildlife. Every park is unique and each one attracts different wildlife so if you specifically want to see elephant, lion, rhino, buffalo or leopard (the big five) or other creatures it's worth asking a safari guide like Daigle Tours who really knows Tanzania for the best place to fulfill that dream.
I've picked Saadani National Park for a safari because it's off the beaten track, wilder and less touristy and it's unique in that Saadani is where the bush meets the beach so you can actually see wildlife on the beach.
I'd be hoping to see waterbuck, giraffe, warthog, yellow baboon, hartebeest, wildebeest, zebra, elephant and lion as well as abundant bird life and maybe turtles.
5. Sail away to Zanzibar Island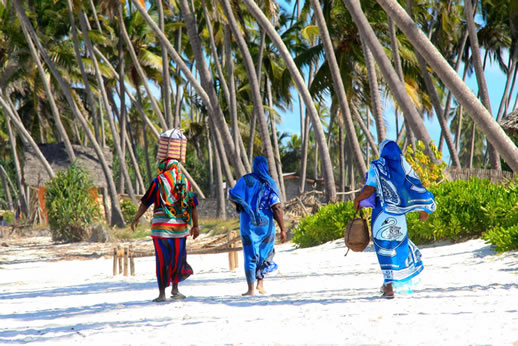 There's something about the words Zanzibar Island that sounds so exotic I can't wait to visit. I've already been to Lamu Island in Kenya (there's a funny travel story about that) which has a similar Swahili culture and and nearby Kiwayu Island both of which have gorgeous beaches so I expect more of the same in Zanzibar.
When I won the competition with my Zanibar entry you had to write about your food dream and I wrote:
"My ultimate food dream follows ancient trade routes to the Spice Islands, to Zanzibar where hot trade winds are scented with coriander, lime and coconut.

We'll feast on Swahili food, exotic blends of African and Asian flavours, the freshest seafood and produce.

Don't wake me! I'm dreaming of Zzzzzzanzibar……"
It's that fabulous combination of fresh, tasty food, amazing culture and history and beautiful beaches which is calling me to Zanzibar. I love sailing too so I'd like to get there by a traditional old wooden dhow or at least take a dhow trip from Zanzibar.
So that's my dream trip to Tanzania all planned! But there are so many things to see and do in Tanzania I know whatever I did it would be an amazing travel experience.
What would you like to see and do in Tanzania?
Are you travelling soon?
Planning your next great adventure right now? Check out 5 Reasons I ALWAYS Get Travel Insurance Before Going Overseas or visit the Worldcare Travel Insurance site for a quote now.
Get More Information About Tanzania
Although I've learnt a lot about Tanzania from working with Daigle Tours they're the true experts.
If you're considering a trip to Tanzania or want to experience a Tanzania safari I recommend you get in touch with Daigle Tours.
They will design a bespoke package to make sure your travel dream comes true and can design a safari to suit your budget from basic camping to luxury lodges and everything in between.
Photo credit: Images from Daigle Tours website
Share This Story, Choose Your Platform!