How to Overcome Anxiety and Enjoy Epic Adventures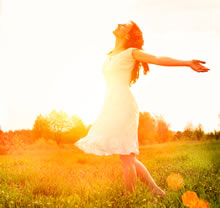 Modesty aside, I consider myself to be an intelligent person and I've spent my whole life trying to improve on that by reading a raft of personal development books. So it's strange it took me over 40 years to realise I suffer from anxiety and only then because a doctor diagnosed me with anxiety after I sought help for depression.
Anxiety often goes hand in hand with depression and it's a common problem. Global statistics show I'm not alone:
In the USA anxiety disorders are the most common mental illness affecting 18% of adults or 40 million people.*
In Australia  one in three women and one in five men will experience anxiety at some stage in their life and, in any 12-month period, over two million Australians will experience anxiety.**
UK statistics are similar with one in five people feeling anxious all of the time or a lot of the time and anxiety accounting for 30% of the mental health problems seen by GPs.
It sucks realising you've got anxiety but it's better to know what's causing your problems than to thrash around in life not knowing what's wrong with you or how to fix it. I've spent years running away from problems and I always felt like I don't fit in but now I realise I do because anxiety is so common I'm not alone.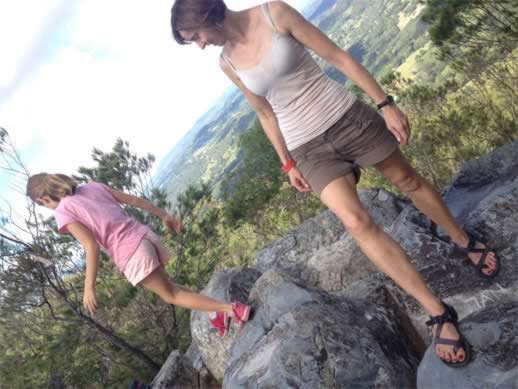 What does anxiety feel like?
Symptoms of anxiety can vary in experience and severity. My personal experience of anxiety includes but is not limited to:
Constant worrying. And I mean constant.
Many times in my life I've literally woken up in the middle of the night drenched in sweat because my worries were pressing down on me even when I slept. I worry all day and when I fall asleep I worry myself awake again.
Problems sleeping. See above.
I often have bad dreams or nightmares, in particular about men coming into my house while I'm asleep. Once the dream was so vivid and scary I actually ran out of my hotel naked. It makes a funny travel story now but living with that level of anxiety is not fun.
Feelings of fear. I'm a pretty nervous person,  often jumping just because my husband walks into the room.
I've spent my life planning for the worst case scenario so I can cope in case my greatest and many fears are met. When I stay in a hotel I locate the emergency exits in case there's a fire, tsunami or earthquake. When walking alone at night I clutch my car keys in my hand in case someone attacks me. When my children were babies I was constantly scared that they'd be stolen or abducted and, even now they're older, that fear can grip me at the unexpected moments.
These feelings of fear may be irrational but they're very real meaning I live in a constant state of high alert.
Over-active mind. I'm constantly thinking, worrying and plotting ways to stay safe, get everything done and keep everyone happy. No wonder I often feel like I'm not coping with life.
Concentration problems. The constant worrying and thinking mean I have trouble focusing on what I'm doing and get distracted.
Inability to stay still. I've lived in eight different counties and celebrated 27 years of nomadic living.
I don't watch TV because I can't sit still that long in my own home. There's always something that needs to be done.
As a kid I was always called a fidget because this restlessness and anxiety started at a very young age. I just never knew why I couldn't stay still until now, mistaking anxiety for high energy or an A type personality.
I've never had a full blown panic attack but, even though I didn't realise I had anxiety, I have spent my life trying to overcome these feelings by self-medicating. I'm not ready to go into that part of my anxiety experience yet but this undiagnosed, untreated and unwanted anxiety led to a lifetime of battles with addiction that started when I was 13 years old and lasted decades.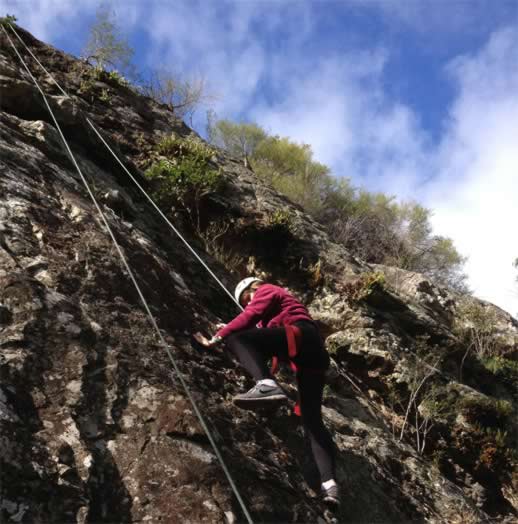 What causes anxiety?
In some cases life circumstances like unemployment, financial problems, worry about loved ones or relationship issues can cause anxiety or make it worse. Apparently older people are more commonly affected by anxiety than the young and I'd love to hear your theories on why that might be.
For many people anxiety is a permanent fixture, present even when there are no major life problems going on. If you ever experienced stress, violence, abuse or fear as a small child then that could cause you to be on a constant state of high alert and prone to anxiety for life.
It helps to know what causes anxiety and what it feels like so you  know when you're anxious, but it's equally important to think about how anxiety effects your life.
How anxiety stops you from enjoying the adventures you crave
If you live with fear, stress and anxiety then you're often scared to do the things you want to do like travel, explore the world and go off on epic adventures.
If you're the anxious type then my tips for avoiding an average life might scare the pants off you but if you want to overcome anxiety and go on epic adventures then you have to take action now. Not tomorrow, next week or next year.
Which is why I carry on seeking adventure and doing the things pictured here like mountain climbing, rock climbing and skydiving even though they make me anxious.
Life's short and you don't want to reach old age drowning in a sea of regrets.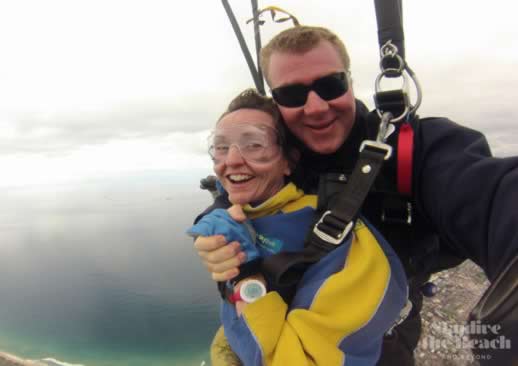 How to Overcome Anxiety and Enjoy Epic Adventures
1. Accept anxiety
We've learnt that anxiety is common and normal. If you're reading this then anxiety is just a normal part of you that you can reduce and control but may never fully overcome.
Don't try to run away from your problems or anxiety. Notice anxiety when it crops up. Notice what makes you break out in a state of anxiety and notice what anxiety feels like to you.
Anxiety may cause a tightening in your throat, a feeling of nausea or a prickling of sweat in your armpits. Whatever physical signs of anxiety you observe, notice too that none of those things can hurt you.
Sit with your anxiety and avoid using drugs, cigarettes, food, TV or whatever crutches you tend to turn to overcome your anxiety or quell it. Just watch your anxiety and you'll see that in time it will ebb and go away by itself.
Do that again and again and you'll notice that anxiety pops up far less often because the more you reject difficult feelings the longer they hang around. By accepting and allowing your anxiety to be there you're defusing it and reducing its power to control you.
2. Practice little adventures in a safe environment
You don't need to start with skydiving, hitchhiking  or pitching a book in front of 100 people. Although I've done all those things I don't recommend you overcome anxiety by diving in at the deep end.
I started the 52 Exercises Quest to do a different exercise every week and a quest like that is a great way to help overcome anxiety. Remember your anxiety won't go away immediately but you'll get used to it and learn to get on with life anyway.
Start to shake up your life by shaking up your regular routine and vowing to do something that actually ignites your anxiety at least once a week. That's right, to overcome your anxiety you have to call it up. Remember the old saying what doesn't kill you makes you stronger. It's just anxiety, not a real threat on your or your loved ones.
3. Prioritize adventure
Given that I've struggled with anxiety all my life I'd never have packed so much travel and so many adventures in if I hadn't been hellbent on seeing the world and experiencing as much as I can. I've visited 44 countries now but you've got to want adventure, yearn for it and burn for it to make it happen.
Fuel your need for adventure by reading travel blogs, travel books, travel magazines, travel brochures and adventure books. Feed that need every day and don't let your yearning for adventure get buried by the daily grind.
4. Visualize your adventures
Decide where you want to go for your first adventure. Find a photo of that place and stick it on your fridge, on the back of your bathroom door AND next to your bed. That image of Machu Picchu, Victoria Falls, the Swiss Alps or wherever it may be will fuel your fire for adventure.
Now take visualizing your adventures a step further and start visualizing yourself actually there. Start researching the equipment you need for your big adventure and buy those boots, that mosquito repellent or the backpack of your dreams.
Visualize yourself in your dream adventure location every day. Start by imagining yourself getting on the plane, setting foot in a new country and clapping eyes on your dream destination for the first time. Feels good doesn't it? Imagine what you'll eat, who you'll meet, how you'll feel. It's good to dream and visualizing your goals happening is a great way to get on track with them.
5. Make it happen
Once you've visualized the adventure you want to have it's time to start planning it. How will you get there? How much money will you need? How long will it take you to save? When are you going to leave?
Take practical steps to make your adventure happen and don't let any excuses like lack of money, time or travel experience get in your way.
You can do it. Anxiety can't stop you from making epic adventures. You're a force of nature and nothing will stand in your way.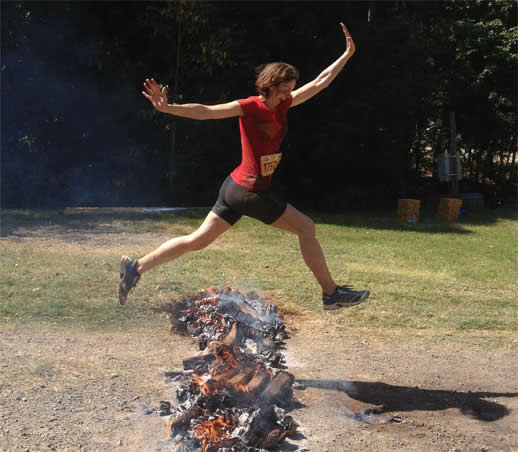 What helps you overcome anxiety? Have you had any epic adventures despite your anxiety?
If you enjoyed this post, please share it with any friends of yours that you think it could help.
——————————————————————-
Are you a travel lover and adventure seeker?
Get free email updates from Get In the Hot Spot – it's a weekly injection of tips to help you be more adventurous and have more fun. Sounds good? Click here now to get a weekly email update.
——————————————————————-
Share This Story, Choose Your Platform!