My Big Fat Travel Bucket List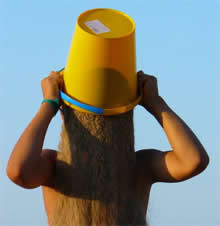 Have you got a travel bucket list as long as the mighty Zambezi River? I've crossed a lot of things off my travel bucket list so you could call me greedy but when it comes to travel I always seem to want more.
While many people say they love travel I'd designed my life round it. I've already lived in eight countries and visited 44 others but I'm definitely not done with travel yet.
There are some countries I'd like to revisit on my travels, either because I didn't get to see the whole country or because I had such a good time travelling there I want to revisit.
But sometimes it's not so much about traveling to a country itself as the experiences and wildlife on offer there. I'm mad about wildlife, hiking and cultural experiences so that's a huge part of my travel bucket list. You won't see many cities here but I'd travel far and wide to see any kind of natural scenery.
So here's my travel bucket list in no particular order:
Australasia
New Zealand – Last time I was in the South Island it poured with rain when we went to Fiordland. It rained for an entire week so we sat in our campervan near Te Anau and prayed for fine weather. It didn't happen and we left. Big mistake. Apparently Fiordland is even more stunning in the rain so I want to go back and give it another go. I'd love to walk some of New Zealand's famous tracks like t he Heaphy track, the Milford track and the Tongariro Crossing. Plus I want to go to Hamner Springs, ski in Queenstown or Wanaka and drive all the way up to Cape Reinga to New Zealand's northern tip.
Australia – Darwin, Kakadu, Litchfield National Park, the Kimberleys, Cape York. I'd actually like to walk all the way around Australia. I wonder how long that would take. I want to spend more time on the Great Barrier Reef, sail the Whitsundays, visit Lizard Island, Kangaroo Island, Lord Howe Island, Haggerstone Island and check out Adelaide. Then there are the Blue Mountains outside Sydney and I'd love to drive there from Brisbane. Tasmania is also calling my name. I've never been sure about the concept of cruising but I am desperate to do a True North Kimberley experience cruise.
Oceania
Fiji – Time of a revist. I want to visit more islands like Tavenui and the Jean Michel Cousteau Resort has been on my radar for a long time.
Cooke Islands – We thought about getting  married on top of the volcano and I'd still like to visit.
Samoa
New Caledonia – To speak french in the pacific
Papua New Guinea – For the cultural festivals, bird spotting and cultural experiences. To visit the Sepik River.
Vanuatu – We got married on Espritu Santo but I want to visit more outer islands.
Solomon Islands – to get off the beaten track.
Europe
France – I've lived in Bordeaux, Paris and In Provence and always imagined I'd live in France. So I definitely want to go back. It would be fun to revisit Paris but most of all I'd like to spend more time in the French countryside and the mountains. I love the alps and hope to get to the Pyrenees one day.
Iceland – Swim in the Blue Lagoon, hang out with cool Icelandic people.
Sweden – I want to wander round Stockholm and visit the islands outside the city, eat a smorgasbord in Sweden and experience the Sami culture in Lapland.
Norway – For fjords, mountains, picturesque towns like Bergen, Mount Floyen and biking.
Denmark – I saw the little mermaid statue in Shanghai at the World Expo, now I'd love to visit her at home in Copenhagen.
Italy – I'd like to hike the Cinque Terre but mainly I just want to hang out with Italians and eat buffalo mozarella and creme de Gorgonzola all day. I'd love to visit Sicily.
Spain – I've only had a taster. More wanted.
Portugal – See above. I'd like to visit the moutains and the northern beaches.
Ireland – Because I have never been, the scenery looks stunning and I want to have a craik with the people (I think that means have a laugh).
Asia
Cambodia – Angkor Wat, endless amazing temples and Buddhist culture.
Thailand – I want to revisit with my kids because we love Thailand. I'd like to take them to Chaing Mai for the elephant and tiger experiences then chill out on an island eating lots of beautiful Thai food and  having daily Thai massages.
Myanmar –
Vietnam – I'd like to visit the historic Hoi An french area.
The Phillipines – How would you choose from all those islands?
Borneo and/or Sumatra – To see orangutans.
Bali – Ubud and the monkeys. It's hard to believe all of Bali is overrun with tourists. I want to find the special hidden places where you can really experience the local culture and cuisine.
Nepal – To trek the Himalayas
Korea – Because so many travel writers have told me it's their favourite place.
North America
Canada – Vancouver Island, Montreal for the french culture, Polar bears in Manitoba, winter sports galore in Whistler and Jasper, hiking the Cabot trail and a visit to Newfoundland.
USA – I've spent a lot of time in the good old US of A so it surprises me there are still places I'd like to visit but there are: San Francisco, driving through Big Sur, California, hiking to the bottom of the Grand Canyon and New Mexico.
South America
Patagonia – Ultimate wilderness destination for travel lovers and readers who want the Bruce Chatwin experience.
Argentina – To tango and see Iguazu Falls
Brazil – Jungle experiences, to see the Amazon rainforest and take a boat trip down the Amazon.
Chile – Santiago and trekking in the Torres Del Paine National Park;
Peru – Explore Machu Picchu;
Columbia – To dance the salsa;
Galapagos – For the wildlife of course.
Central America and the Carribean
Mexico – For the pyramids, beaches, food.
Costa Rica – I have to get back to Costa Rica for more wildlife experiences.
Jamaica – I'd love to go to any Carribean island but Jamaica's the big one.
Cuba – To dance the salsa.
Africa
South Africa – I want to visit Johannesburg, Soweto and Capetown and get out of town for the wild scenery and wildlife. Epic safari adventures await me in Sabi Sand, Kruger National Park and in Hluhluwe-iMfolozi (in Zulu land!) where I'll go trekking.
Zimbabwe – I have to get back to Mana Pools and Hwange National Park;
Tanzania – Zanzibar Island, safaris galore, to climb Mount Kilimanjaro;
Kenya – Because Rich comes from Kenya and we'd love to visit with the kids to the coast outside Mombasa and on safari to remote tribes.
Travel Experiences
Dog sledding;
Hot air ballooning;
More train journeys – I love to travel by train and sleeping on a train is one of my favourite things to do. I'd like to go Eurailing (it's not just for backpackers), travel on the Ghan in Australia, the Inlandsbanan in Sweden and experience the Midnight Express.
A biking holiday;
White water rafting – loved this in Zimbabwe, would love to do it again with the kids.
More travels in a campervan;
Luxury resort;
Spa retreat;
Yoga retreat;
Raw food retreat;
Meditation retreat;
Any type of retreat!
Stay in an ice hotel;
Stay in a tree house;
Stay on an island alone (just me and the Candy family);
River trips or cruises because I love to be on the water;
Barefoot sailing;
Wildlife and Nature
This is huge for me but these are the big ones:
Polar bears, grizzly bears, black bears –  any type of bear;
Monkeys, Chimpanzees, Gorillas, Orangutan – any type of primate;
Wild cats – all of them;
Moose;
Reindeer;
Birds of Paradise;
Quetzal;
Harpy Eagle;
Mountains – I live by the beach and dream of the mountains.
Waterfalls – because you can NEVER see enough waterfalls and if you can swim in them that's even better;
Phew! That's a long travel bucket list. Hopefully I have a few more years of travel in me yet and can start crossing a few things off that travel bucket list soon.
I doubt the list will ever dry up altogether but I'm mid flow on my travels so far with a lot more travel to be done. I'm looking forward to it and wishing for many more  happy travels in the years ahead for all of us.
What's on your travel bucket list?
Get In Your Hot Spot with the Free Weekly Newsletter
If you'd like to have more fun and be more adventurous then join thousands of happy readers of Get In the Hot Spot's weekly newsletter now.
Click here to get free email updates now. I'll email you weekly with news you can't find on the blog (secret stuff that's just between you and me) and links to the best stories.
Photo credit: P. Werkman
Share This Story, Choose Your Platform!