44 Countries in 44 Years: What's Your Travel Philosophy?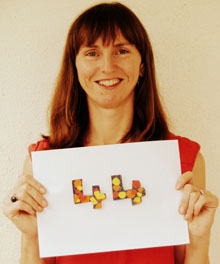 Do you know exactly how many countries you've visited? I didn't until recently but listing the number of countries you've visited seems to be an important way of proving your travel expertise for travel bloggers and travel writers.
So I've known I should tally up how many countries I've visited ever since I started this travel blog but I just couldn't be bothered to work it out. Who really cares anyway? I don't.
Like age how many countries you've visited is just a number. It doesn't really tell us anything about your travel experiences like how long you spent in a country and whether you ventured off the beaten track, off the tour bus or even out of the airport.
But this week I've been thinking a bit about age and numbers because it's my birthday so I've finally taken time to work out exactly how many countries I've visited.
I got inspired because I thought it would be fun if I could say I'd been to 44 countries in my 44 years. So I totted them all up one night in bed with the help of a map of the world plucked from a child's bedroom wall.
With a little bit of jiggery pokery and a bit of luck I managed to get to 44 countries. There are a couple of contentious ones – like El Salvador (I've only been to the airport)  and Syria (I visited the Golan Heights which Israel claims is their land but Syria says belongs to them) and, when I hitchhiked through them, Croatia and Slovenia were not two countries but one: Yugoslavia.
But however you count the countries I've visited many travel lovers have been to twice as many countries as me. In fact some travelers are on a mission to visit every country in the world which is a passport stamp collecting travel philosophy.
My Travel Philosophy
I"m not interested in visiting places just so I can say I've been there. My travel philosophy is to pick and choose the best countries and stay there as long as I can. So I've actually lived and worked in eight of these countries and many others I've spent months in although, as mentioned, there are a few listed here that I've only passed through.
Coming Soon: Canada, my 44th Country
The exciting news is that I've been invited to visit Canada by the Canadian Tourism Board this May.
I'll be spending about nine days in Canada and, although I can't tell you exactly where I'll be going yet, I'm very excited because I'll be visiting Vancouver and the Yukon.
In case you haven't heard of the Yukon it's one of the last wildernesses on earth and, judging by the photos, one of the most beautiful places on earth too. I'm so excited about spending time in that scenery and I'd love to see a moose, a brown bear or even a grizzly bear if I'm very lucky.
I'm looking forward to sharing my Canadian adventures with you here and am thrilled Canada is the 44th country on my list on this, my 44th year. Talk about perfect timing.
44 Countries in 44 Years
England
Italy
Spain
France
Germany
Switzerland
Austria
Luxembourg
The Netherlands
Wales
Greece
Turkey
Croatia
Slovenia
Malta
Scotland
Israel
Egypt
Portugal
Syria
Jordan
Tunisia
USA
Zimbabwe
Zambia
Malawi
Kenya
Thailand
Laos
Malaysia
India
New Zealand
Vanuatu
Fiji
Singapore
Australia
El Salvador
Guatemala
Nicaragua
Panama
Costa Rica
China
Japan
Canada
A Travel Philosophy to Live by
I prefer to spend more time in less places than visit as many places as possible but not really get to know any of them well.
So I doubt I'll keep up this travel pace.
Although there are a plenty more countries I'd love to visit, when I tried to think of 44 more countries I'd like to go to over the next 44 years I could only come up with 37 and that was pushing it. Honestly there are probably only about 1o countries I'm still dying to visit but there are many special countries and places I'd love to return to.
You could say I'm a slow, discerning traveler or even a slow nomad.
But because borders change and the airport doesn't really count, even after all this I'm still not exactly sure how many countries I've visited.
Still, it's my birthday so let's call it 44 countries in 44 years, mas o menos as they'd say in Costa Rica. More or less.
How many countries have you visited and what's your travel philosophy in a word or two? Are you a thrill seeker, a culture vulture, a slow nomad? Or maybe a mix of those or something else altogether?
Share This Story, Choose Your Platform!