Hitchhiking, Camping and Kitchen Towels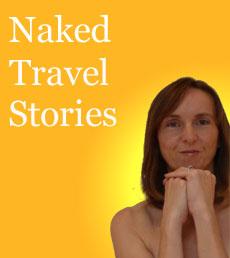 The Australians we'd met in Greece were flying from Athens to Munich for the Oktoberfest. An annual event which attracts beer swillers from around the world. They wanted us to join them and we were keen.
I pointed out that, since my stoic travel companion Karen and I had a short stopover in Yugoslavia before flying on to London, we could just get off the plane in Yugoslavia. From there we'd hitchhike to Munich and, when our money ran out, back to London.
Helped by the thought of being reunited with her new handsome Australian boyfriend who'd been working as a bar tender in Ios, Karen agreed. Amazingly so did the cheap, dodgy and probably long defunct airline.
In Yugoslavia we careened along the motorway in a tiny Renault four whose teenage driver proudly pointed out the souped up engine.
I hate it when drivers spend more time looking at me than at the road and this was a bad case. With shattered nerves we arrived at the German border and treated ourselves to a bus to Munich.
The Oktoberfest was fun. As all the accommodation was booked up months ahead of the famous Munich Beer Festival we were reduced to tricking our way into the youth hostel and grabbing any spare bed we could find or doubling up.
The hostel was run under a strict regime and administered by a loud speaker system which penetrated all rooms at 6am when a Germanic voice over bellowed
"Stand up now. Stand up now. Will you please stand up now."
The doors were locked at 10pm and late comers refused admittance.
One morning I woke up in a room with six Danish men. They seemed annoyed because apparently I'd slept in one of their beds so two of these large blokes had had to share the cramped lower bunk. They didn't see the funny side of it.
One night, once again having lost my girlfriends, I knew I'd missed the curfew at the hostel.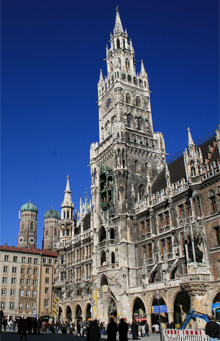 I was with yet another Australian we'd met in Greece. Sid was a bear, covered in dark hair from top to toe and with a permanent rash of stubble on his face. He told me not to worry, we could go and stay at the campsite where there were always spare tents to be found.
It was on the outskirts of Munich and when we finally got there we spent an hour stumbling round in the dark unzipping tents then running off when angry campers shouted at us. Finally we did found an empty tent, furnished with two small camp beds.
Sid was keen for me to join share his but I refused. He was nice enough but I was more interested in sleep than anything else.
But it was cold that night.
Even though I was wearing all the clothes I'd brought for our six week trip round Greece and Turkey I was still freezing.
We got up and look around the campsite for bedding. There was none to be found but I fell upon some kitchen roll in one large tent which I wrapped round myself before getting back on the camp bed.
My teeth still wouldn't stop chattering and finally I had to join Sam, snuggling up against his bulky body for warmth. It was a question of survival but I still refused to kiss him or remove a single layer of clothing or kitchen roll.
Every day my friends and I met up with each other at noon at the Glockenspiel. Twelve 'o' clock at the Glock became our mantra and once again we always managed to find each other.
We were all getting a bit fed up with the accommodation problems though and one day we spontaneously decided enough was enough.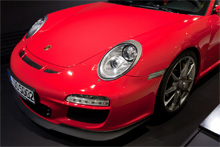 I hitchhiked back to London with one of the Australian girls and we gaped when a red Porsche stopped to pick us up then determinedly squeezed our backpacks in and crammed ourselves on top of them for the ride. I was glad to get back to university and my student lodgings for a much needed rest.
That same trip I'd had a few bad hitchhiking experiences in Turkey. The incident with two menacing transvestites and their mum sticks in my mind.
As does the Turkish firemen who gave me a lift up a mountain to see a temple. They made me hang onto the pole at the back of the firetruck, my palms prickling and slippery with sweat as they flew round the mountainous hairpin bends laughing merrily at the sight of me in the wing mirror.
But that red Porsche was great. It ended the trip on a high note and made me want to do it all over again.
Thank You For Reading the Naked Travel Stories
I've got plenty more escapades up my sleeve spanning over 20 years and 40 countries. If you enjoyed this story please stay tuned by email or RSS.
Photo credit: Rob & Lisa Meehan & Milestoned
Share This Story, Choose Your Platform!