5 Reasons You Must Visit Local Food Markets When Travelling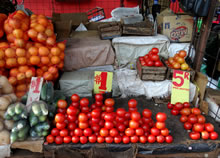 One of my many quirks is that I always want to visit the local food markets when traveling, even if I don't need to buy any food and can't cook.
I never plan to buy anything but I usually come away with a quick bite like fruit, bread or cheese which I can picnic on that day, or a local product like olive oil which I can take home as a souvenir or gift.
If you haven't yet experienced the hidden delights of food markets here are five reasons I love them and why you might want to poke your nose around a food market too if you'd like to have a rich cultural experience when you travel.
1. Local flavor and culture
Food markets are always bustling, busy places and packed with atmosphere. They're often the realm of women too which can be great in Arabic or other countries where you may not otherwise get to interact with women much.
When you go to a local food market you'll get to really see the locals, including what they eat, how they dress, how they relate to each other and what makes them tick. If you're looking for a real world cultural insight a food market will give it.
Tip: Hang back and watch the locals before you start buying anything or taking photos. You want to blend in and let them do their own thing not turn yourself into the star attraction.
2. Good cheap food
Great food at food markets goes without saying yet many travelers only think about eating in restaurants or cafes when they travel. Even if they're not dedicated food markets, most markets will have a few stalls selling ready-made food or snacks, with bigger markets offering a whole section and huge selection of local ready to eat food.
Tip: Just like when you buy any street food pay attention to which stalls are the most popular and buy your food there. That way you'll be eating the tastiest food with less chance of any health problems.
3. Great people watching
People watching is one of my favorite activities when travelling. Anywhere busy is good but at a local food market you have the chance to watch people going about their usual lives, either making their living selling produce, or buying food to cook and feed their family.
Tip: Try to find a quiet corner where you can sit down with a drink and observe the scene. If there's nowhere to sit down just walk around slowly and take it all in. Try not to stare but if you are caught watching people just smile, say hello or even use that eye contact as a way to start a conversation or ask questions if they seem friendly.
4. Interaction with locals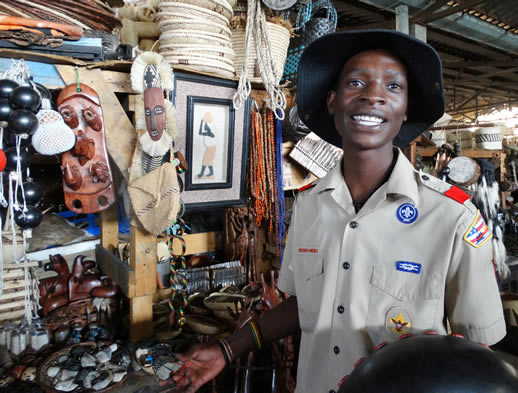 Shopping is one of your best chances to chat, lean about the culture and practice the language. It's amazing how much you can get across to people using sign language, gestures and facial expressions even if you don't have a language in common.
Tip: Smile and be prepared to laugh at yourself. Most people love it if you try to speak their language even if you can only say a few words.
5. Great photo opportunities
Markets are usually packed so there are lots of people around who might let you take their photo. Often taking photos of people may not be appreciated but it that's the case there will still be lots of great opportunities to take photos of unusual food or colorful fruit and vegetables at food markets.
Tip: See tips on taking travel portraits if you want some great travel photos and take care of your own belongings when you're at a market. Keep valuables out of sight, avoid displaying your wealth and stay focused because petty crime and pickpockets are often rife at markets.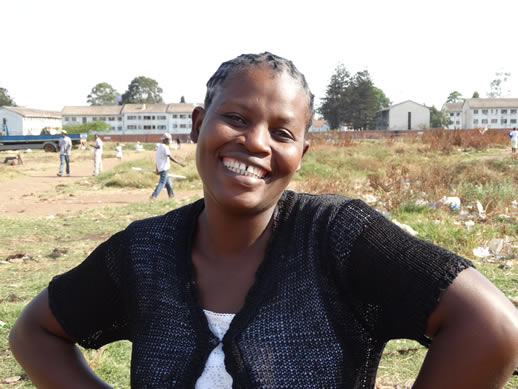 Most of the photos here were taken at Mbare Markets in Harare which you can visit with Harare Township Tours Facebook page or at It's a small world lodge and backpackers in Harare. It's an amazing market to visit but I've been to markets everywhere I've traveled and never feel as if I've really seen or experienced a place until I've visit the local food market.
So check out the local food markets when you travel for a fun, quirky and real travel experience. You might just be the only tourist there and if you're anything like me that will make your food market visit even more precious.
Do you like visiting food markets when you travel? 
Share This Story, Choose Your Platform!