How to Start House Sitting and Stay Free When You Travel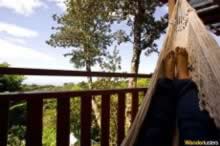 Have you ever thought house sitting sounded like a great way to travel? Me too, but I've never done anything about it.  If we're staying somewhere for any length of time we love to rent a house when we travel and the idea of living in a house free of charge is enticing.
So when I heard about Charli Moore's house sitting experiences I wanted to find out more and asked her to write a guest post for us in case you want to find out how to start house sitting  too. Over to you Charli, please tell us all about your house sitting experiences and tips on how we can start house sitting too.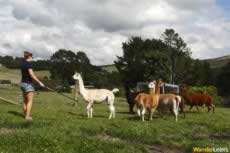 In the past two years I've lived in 6 different countries, I've looked after 27 animals at 14 separate properties and during 24 months of accommodation I've paid for just two months.
No that is not a typo, I promise.
Two months, or 61 days, at an average of $50/day is $3,050. That's an average daily spend of $4 over the last two years.
Please note I am referring to the two months of April and May specifically….30 days hath September, April June and….oh well trust me, it's 61 days.
I've saved over 90% of my accommodation budget since I left home a little over two years ago and I'm about to share my secret with you.
I'm a house sitter and I'm here to tell you how you can become a budget savvy house sitter too.
What Is House Sitting?
House sitting does exactly what it says on the tin. Home owners in need of temporary or long term property care utilize the services of a house sitter who can confidently and capably maintain their home during their absence.
Who Can Become a House Sitter?
In short ANYONE.
There are no prerequisites. If you fit the criteria detailed within the assignments to which you apply, then there is every chance that you may be selected.
Why Would I Want To House Sit?
Aside from saving yourself the cost of accommodation when you travel, house sitting offers a wealth of opportunities to meet new people, visit cultures and communities away from the more traveled tourist trail and learn new skills.
I've learnt the basics of macadamia farming, alpaca herding and patchwork quilting during my previous assignments. I've also met architects, artists, stock market traders, home makers and a few superb bakers! That's the brilliant thing about house sitting, your circle of friends soon expands across the globe.
How Do I Become A House Sitter?
The first step to becoming a house sitter is to sign up with a house sitting service. There are a whole heap of online platforms out there that connect property owners with house sitters and it's important to select the one that fits your needs.
Take the time to research those which cover the locale. Most are international but some have a specific niche ie. rural properties or those with an integrated business. Most charge both enrolling house sitters and home owners a fee so although signing up with a few isn't a bad idea, it can get a little costly if you're not careful.
Initially I hedged my bets and signed up with four services, two of which I had no success with and one which I found had a limited portfolio. I am now only subscribed to Trustedhousesitters. I've found that their assignments are incredibly varied in both location and requirements.
For me variety is the spice of life so opening their daily email alerts get my wanderlust flowing off the charts!
So I've Signed Up…What now?!
After signing up to a house sitting service the first and most important step is to create your house sitter profile. This gives home owners an insight into your personality, hobbies and interests. If you were allowing a stranger into your home you would want to know as much about them as possible, so imagine you're interviewing yourself as you fill in each section.
Detail as much information about yourself as you feel comfortable with, but keep it relevant. No measurements please, this is not a dating profile!
Tempt the home owners with references to your skill set and any qualities that you believe make you the perfect sitter, ie excellent with animals, green fingered, master plumber or OCD cleaner.
Showing personality is great but be careful not to throw in too many jokes or jovial references, you might be the only one who finds them funny!
While waxing lyrical about yourself is always fun don't forget to upload recent and appropriate photographs of yourself. No shockers from the office Christmas party, instead a few choice family friendly images of you enjoying the hobbies you've mentioned or perhaps befriending a poodle.
I'm sure you catch my drift.
Detailing references on your profile offers you a huge advantage. They say to home owners …
'Hey, I come with recommendations, I must be good!'
If you're brand new to house sitting ask your current landlord and employer to share their view of your character. Consider pestering your friends for the opportunity to house sit for them, and of course ask for a reference once they return home.
Fill in the Nitty Gritty
It can be easy to get caught up in filling out your profile and forget to fill in the personal information section required by the house sitting service. As a rule of thumb fill out every section as thoroughly as you can. While most will form your new house sitter profile some will be designed to verify your identity to the house sitting service.
Don't let that paradisaical Fijian assignment pass you by because you didn't fill out one tiny portion of your profile.
That would really suck.
How Do I Apply For Assignments
Having signed up for an online service and completed your profile the world has literally become your oyster. You are now able to apply for any assignment that takes your fancy, so how do you choose? How do you ensure that you secure the assignments you want?
Choosing where to go can be a breeze or a challenge depending on the length of your bucket list. Being flexible with dates and locations will mean that you find more assignments that fit your requirements however, if you're after a more specific opportunity then timing is key.
Most services have the option to sign up for daily email alerts listing new assignments. This means that every 24 hours you will receive a list of any adverts which have gone live in the last 24 hours.
If you have a list of criteria this is a must. I have found that the quicker I am off the mark with regard to applying, the more likely I am to secure the assignment.
Craft Tailored Application Letters
While having a basic template is a good idea be sure to edit and rewrite sections to correlate to the requirements of each home owner. If pet care is mentioned detail in brief your love of animals, if there is a large garden to tend share you love of horticulture.
In short make reference to an element of the home owner's advert. This reassures them that you've read their listing and understand their needs.
Hang on a Minute… How Do You House Sit? What Does House Sitting Involve?
Oh come on, that's the easy part! House sitting offers the opportunity to live like a local, walk a mile in someone else's shoes and experience life in another part of the world.
So do exactly that.
When arriving at the assignment take the time to get to know the home owner. Most offer notes on exactly how their property and pets should be maintained but if not, make your own. Be sure to ask questions, share any concerns and perhaps suggest that you spend a day trying on their shoes for size.
Address any issues you have before the owner leaves. It is not uncommon for house sitters to be asked to sign a house sitting agreement. This can detail almost anything so read it thoroughly before you sign and don't be afraid to suggests amendments should you think it necessary.
Once the home owner has left, pour yourself a cup of tea and soak in your new surroundings. You've been given the opportunity to immerse yourself in this foreign environment so make the most of it while you can.
Since becoming a house sitter I've forged a new path in life. I have expanded my skill set and my friendships, found myself coping with situations I had once thought over powering and fallen in love with 27 furry animals. I wonder how your experience of house sitting would benefit you?
Have you ever tried house sitting? Or if you're a home owner would you ever hire a house sitter online?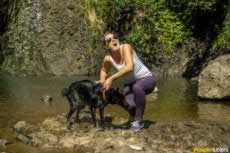 House Sitting Guest Post by Charli Moore from Wanderlusters
Charli Moore is a freelance writer and travel addict with a penchant for dark chocolate. In 2011 she and her other half Ben waved 'Adios' to the corporate world and jumped head first into a life of perpetual travel. You can follow the adventures of this writer/photographer team over at Wanderlusters or find them on Facebook.
Share This Story, Choose Your Platform!