Internet Marketing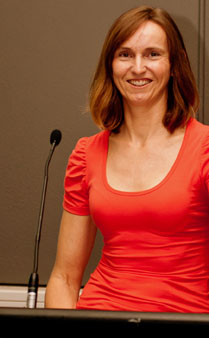 Confused by Internet marketing or not getting results from your existing digital marketing efforts? I'm here to help.
I've been running my own Noosa Internet marketing agency for 19 years and set up web agency Mucho after moving to the Sunshine Coast in Queensland, Australia in 2009.
I help small business owners and busy people get the best possible results from their Internet marketing efforts.
When I take care of your Internet marketing my prime concern is to help you:
Save time;
Save money;
Get the best possible results in the shortest possible time;
Give your business a leading edge over your competitors.

Internet Marketing Qualifications and Experience
Completed an MA in Design for Interactive Media in 1996;
Worked as a digital marketing consultant in New Zealand with government agencies, advertising agencies and digital marketing companies;
Set up a Web design agency with techxpert husband Rich Candy in New Zealand in 1998;
Settled in Noosa in 2009 and set up web agency Mucho;
Created travel and wellbeing blog Get In the Hot Spot and grew it to 14,000+ unique readers/month and 27,000+ followers on social media channels.
Created business blog Successful Blogging in 2012 and sold it to a US investor in 2014.
Wrote Successful Blogging in 12 Simple Steps;
Since 1997 I've worked with small business owners and consultants as well as global companies.
Internet Marketing Services
I specialise in digital strategy, web copywriting and user-friendly web design. I'm unique in having a broad and deep understanding of the main element of digital marketing including:
Web Design;
Copywriting;
Email Marketing;
Google Local Marketing;
Search Engine Optimisation (SEO);
Social Media;
Blogging;
Reputation Marketing;
Google Adwords.
How Can I Help You?
As a digital strategist I help my clients create a digital marketing strategy which is a plan to achieve business results by using digital tools.
Creating a digital marketing strategy is essential because Internet marketing is such a huge area and it's constantly changing. So it's important to understand the options and work out the best way to proceed for your unique business.
Because there are so many channels and choices Internet marketing can overwhelm business owners and their customers. In addition, it's increasingly hard for messages to be heard above the noise, people's attention span is shrinking and SEO is increasingly hard.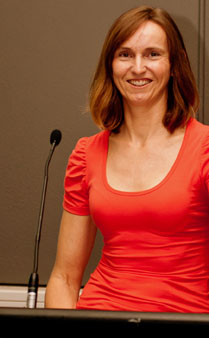 I'll help you cut through the confusion, noise and overwhelm to create a simple digital marketing strategy that gets results. My company Mucho will implement your Internet marketing campaign taking care of the key areas and working within your budget.
Once your new website or improved Internet marketing strategy has been implemented we'll track results and work on making it as efficient as possible.
Our recommendations are made based on our goal of giving you the best possible results for the lowest possible cost and providing you with a strong return on your investment.
Get a Free Internet Marketing Consultation
If you'd like to find out more email me at Annabel at GetIntheHotSpot dot com. I'll be happy to offer you my informed advice free of charge and advise you on the best way to proceed. I'd love to work with you on your Internet marketing. Get in touch today to start the conversation.
Share This Story, Choose Your Platform!