Copywriting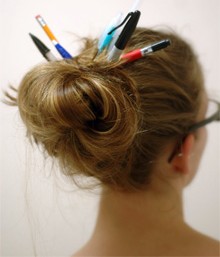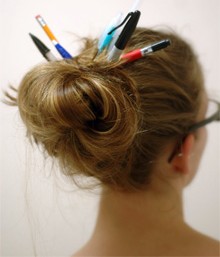 As a child I always knew I wanted to be a writer. With a background in journalism and professional training in new media web I've been a web copywriter and SEO copywriter since 1995. That's before Google even existed!
As well as being a copywriter I'm also a travel writer and member of the Australian Society of Travel Writers. I was honored to be a finalist for Best Digital Contribution 2014 in the Australian Travel Writing Awards.
My travel writing has been published in Australian Traveller, Senior Traveller and Escape (Sydney Sunday Telegraph). I frequently ghost blog for travel brands and was the Health and Wellbeing writer on Sunshine Coast Destination Limited's first blog.
My writing has also been featured on some of the biggest blogs on the Internet including Huffington Post, Copyblogger, Zen Habits and Gadling.
I work directly with large companies and small business owners to create compelling web copy and have an excellent understanding of search engine optimization.
I often work for advertising agencies, other web design companies, SEO agencies and graphic designers because my digital consultation and copywriting skills add real value to their work.
Copywriting
As a professional copywriter I can turn my hand to just about any type of writing in any style, from business reports to engaging blog posts on any topic.
My copywriting projects to date have covered all industries, from plastic surgery to plastic grass. I specialise in writing about travel, business, marketing, health and wellbeing but enjoy writing about almost any topic.
Before starting work on your copywriting project I'll spend time learning about the business or products and target audience to decide the best approach.
With a lifelong love of travel and wellbeing I'm a natural choice if you need copywriting or ghost blogging on those topics but I an tackle any type of writing. Previous copywriting services have included:
Job application letters;
CVs or resumes;
Books;
Government Reports;
Blog posts;
Web copy;
SEO copy;
Brochures;
Speeches.
Web Copywriting
Did you know that people read differently on the Internet than they do when reading print publications? I wrote a thesis about screen legibility as part of my MA in Design for Interactive Media; it's one of my obsessions.
Based on my knowledge of what makes copy easy to read and engaging my online writing is:
Easy to scan to help people find information quickly;
Easy to read and understand;
Direct and personable to engage readers;
Professional and free of spelling or grammatical errors;
Engaging for the reader demographic or client base;
Compelling so people get in touch.
Well written copy will make you sound as good as you are and encourage people to contact you.
I can write copy from scratch or edit and improve existing copy on your website or other publications.
Find Out More About Copywriting
I work with copywriting clients throughout Australia and around the world, most notably with clients in the UK, Bali, New Zealand and Africa.
Email me today (annabel at GetIntheHotSpot dot com) to find out more or organise a time to talk to discuss how I can best help you.
"What a super star you are!!  Love your stories and writing style. Would love a catch up to chat about future ideas or travels to Canada."
Donna Campbell, Managing Director, Canadian Tourism Commission GSA

"Annabel has delivered a great service for my copywriting needs. Fast set up and response to questions. Great to work with!"
Chris Gillies, Synthetic Turf Group, Sydney

"THANK YOU – that is a brilliant blog – on behalf of Rumba Beach Resort we would welcome you and your to return anytime. Please let me know if and when you would like to revisit for the electric bike and other activities."
Maree Reason – Cain C4 Marketing and Communications Pty Ltd

"Great story – thanks so much.  Tourism NT have been loving reading your posts."
Heather Mollins, Senior Account Director, Pulse Communications
Share This Story, Choose Your Platform!