Tourism Marketing
Need help with tourism marketing? I'm an Internet marketer, copywriter and travel blogger who specialises in tourism marketing. Based in Queensland, Australia I work with clients throughout Australia and around the world.
My clients range from small tourism operators and tour companies to global businesses. No matter how big or small your tourism business is, I'll work with you on a personal basis to create the best solutions for your aims and budget.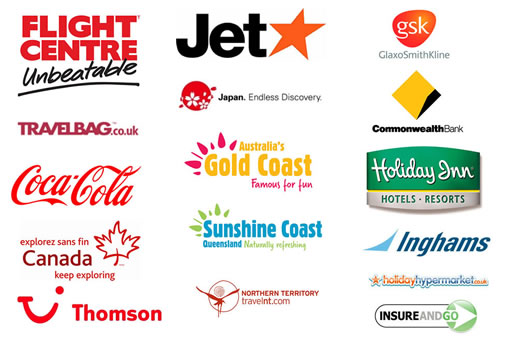 Tourism Marketing Services
I create unique tourism marketing strategies for every client. Please contact me to find out how I can best help you. Here are a few examples of the tourism marketing services I offer:
Internet marketing including Web design, ecommerce websites and WordPress updates;
Traffic generation through search engine optimisation, Google local marketing and Google Adwords management;
Reputation marketing to help you get more five star online reviews and build a glowing online reputation;
Content marketing and blogging;
Press trips and media famils with coverage on Get In the Hot Spot and my social media channels;
Travel blogger trips;
Social media campaigns;
Travel writing;
Ghost blogging;
Copywriting.
Many tourism marketers and social media 'gurus' like to talk about tourism marketing and digital strategy but I walk the walk. I'm an active blogger with over 23,000 followers on my social media channels and over 14,000 loyal and engaged unique monthly readers on my blog Get In the Hot Spot.
Tourism marketing isn't just my job. It's my passion.
While most people love travel I've planned my life around it and, while many people dabble in digital marketing, I've been studying it since 1995. Tourism marketing emerged as my specialty naturally based on my twin passions for travel and marketing.
I've worked hard to build an impeccable global reputation and my prime concern is to add benefit to your business. I focus on creating solutions that will give you with an excellent long-term return on your investment.
When you work with me you'll appreciate getting smart advice from a trusted source.
Collaborations and Partnerships

If you're a Destination Management Organisation, tour operator, accommodation provider or other travel brand who'd like to be featured on Get In the Hot Spot please request my media kit which includes details on blog statistics, demographics and rates.
Although I'm based in Queensland, Australia it's been my pleasure to collaborate or partner with tourism organisations around the world.
Destination Management Organisations
Catalonia Tourism Agency;
Tourism Puglia;
Canadian Tourism Commission;
Japan National Tourism Organisation;
Zimbabwe Tourism Association;
Visit Canberra;
Tourism Northern Territory;
Gold Coast Tourism;
Tourism Queensland.
TV Travel Shows
Catalunya Experience for TV3 Catalonia – One week travelling with a film crew of 12. Show air in October 2015.
Travel Booking Websites
Hotels Combined;
My Destination Limited;
Wimdu.
Hotels and Accommodation
Sofitel;
Mantra;
Holiday Inn;
O'Reilly's Rainforest Retreat;
The Lyall Hotel;
Rumba Resort;
African Bush Camps;
Queen Mary 2.
Travel and Tour Agencies
Flight Centre;
Melbourne Private Tours;
The Tailor (luxury Australia travel agency).
Travel Attractions
Dreamworld and White Water World theme parks.
Travel insurance
Retreats, Spas and Wellbeing
Hyatt Coolum Spa;
Stephanie's Spa.
Talk to Annabel About Tourism Marketing
Find out  more about how effective tourism marketing will benefit your business by emailing annabelcandy at getinthehotspot dot com.
Please include your Skype handle or phone number and physical location or time zone if you'd like to speak with me.
I'll be happy to give you a free consultation and suggest the best way for you to move forward.
"Thanks heaps Annabel. Wonderful stuff. Wow, you keep on producing!!!!"
Shelley Winkel, Global Publicity Manager, Tourism Queensland


"Amazing write up Annabel – THANK YOU!! I have shared with my team, and they will be delighted. Next time you are in Brisbane let me know and we can organise another hotel visit. Or anywhere for that matter. "
Rebecca Freestun, Communications & Public Relations, Accor Asia Pacific, Sofitel Asia Pacific


"Loved that piece Annabel! It was a whirlwind of a trip on the Queen Mary 2 and I loved every second of it. Thanks for the laughs and company on board."
Peter Taylor, Vice President Corporate Affairs, Carnival Australia
Share This Story, Choose Your Platform!