Australian Travel Blog: Media, Advertising and Sponsorship
Would you like to get your hot brand featured on Get In the Hot Spot? Please email annabel (at) getinthehotspot.com to request a media kit or find out more.
I'm open to your press trip suggestions and I've worked with brands in all sectors of the travel industry including:
Travel Articles in Print
These are a couple of examples. Please ask for PDF versions of my print travel articles if you'd like to read them.
Senior Traveller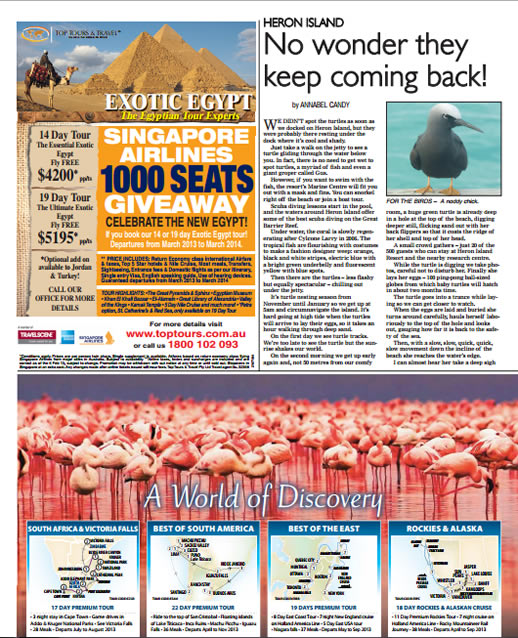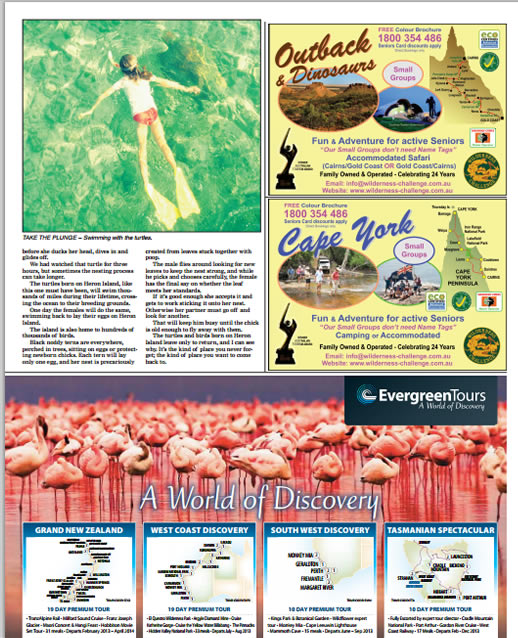 Escape Magazine, Sunday Telegraph (Sydney)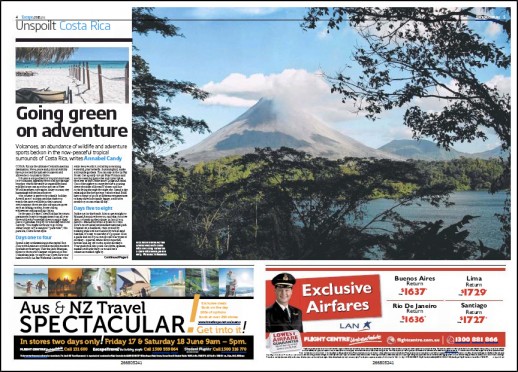 Speaking Engagements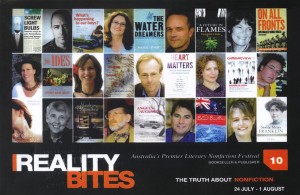 Online Features and Interviews
My writing has been published on some of the most popular blogs on the Internet including Problogger and Zen Habits and listed Best of Copyblogger 2010. Get In the Hot Spot has featured frequently online including in:
Radio and Podcast Interviews
Other Media
Australian Traveller – Featured contributor
Noosa Today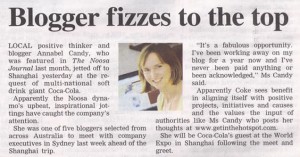 Sunshine Coast Daily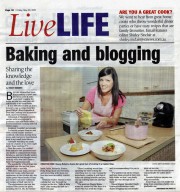 The Weekender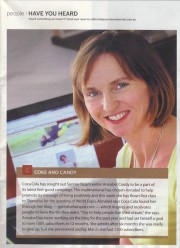 TV Travel Show
In February 2014 I was invited to Catalonia in Spain to film a TV travel show for TV3 sponsored by Ford, Tourism Catalonia and Estrella beer. The 12 part Catalunya Experience TV show, including one episode starring me, will be released at the end of 2015.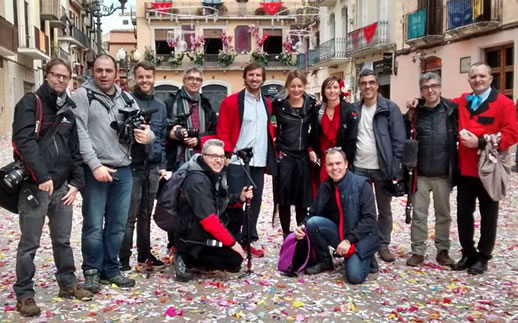 Looking for a freelance travel blogger or copywriter with a proven track record for creating stories that resonate and make people want to share them?
Or would you like to get your brand featured on Get In the Hot Spot?
Either way please email annabel (at) getinthehotspot.com to find out more or request a media kit. I look forward to helping you.