7 Jobs I've Done to Pay for My Travels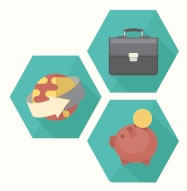 All I've ever wanted to do is write and travel but since neither of them pay well I've had to get creative in my quest to fund my twin passions.
It's common for writers, actors, artists and others in the creative field to work in menial jobs to support their art and I've done my fair share of menial and demeaning jobs. Here's a blow by blow account of the jobs I've done to pay for my travels:
1. Nanny – When I left school at the age of 18 I took au-pair jobs so I could work in France and the USA. An au-pair is an unqualified, lowly paid live-in nanny and I was an illegal immigrant in the US because I was working on a tourist visa.
I slaved my guts out for a mean family in France where I was paid GBP30 a week. That's about 37 Euros or around $50 US or AU dollars. But in the USA I hit the jackpot working for a family I still love and keep in touch with. It was not menial or demeaning in any way and I still count that experience as one of the best jobs I ever had.
2. Bartending – I worked in a couple of different pubs when I was a student in London so I could fund my travels during the holidays. This pub called The Plume of Feathers was close to my student digs and looks lovely in these photos but was pretty rough and ready back then and full of dodgy East Enders who teased me mercilessly about my "posh" accent.
I was paid cash in hand and saved it all up for underfunded, badly planned backpacking trips to Greece, Turkey, the Oktoberfest in Germany where I resorted to wrapping myself in kitchen towels to stay warm.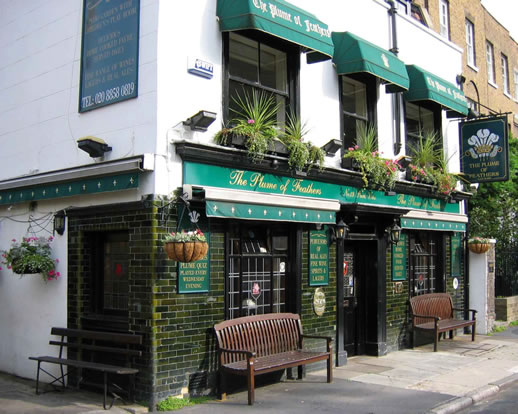 3. Shop assistant – On the holidays when I couldn't afford to travel I combined my evening bar job with shop jobs to double my money. One Christmas holiday I went all out and worked every evening and New Year's Eve even though I was really sick with what turned out to be glandular fever and whooping cough.
I overdid it that year and puked up my Christmas lunch because I was so hellbent on saving money for more travels. Even when I didn't have any money I hitchhiked to France regularly and hopped on a super cheap overnight train to Scotland in February once.
4. Kibbutznik – I worked on a kibbutz in Israel briefly so I could see the country. That was probably the worst job in the world and I only lasted a few days. Apart from that my lasting impression of Israel was a Palestinian refugee camp I secretly toured in Bethlehem. I was shocked to finally hear and understand the Palestinian side of the problems there.
5. Friendship-band-weaving, hair-braiding beach hippy – After running away from the kibbutz my travel friend and I did a crash course in making friendship bands and doing hair braids to fund our summer in Egypt.
Modesty aside, and if you discount the terrible pay, I must have been pretty good at that job because I am now married to this lucky customers I made a friendship band for.
6. Teacher – After I graduated from university I did trained to Teach English as a Foreign Language so I could travel more. I had no idea what else to do with my life and teaching english turned out to be an excellent plan which allowed me to work in France, Laos and Zimbabwe.
I loved teaching. You can check out my experiences in Zimbabwe and see what I looked like aged 23 here. It was one of the most life-changing years of my life.
7. Blogging – I didn't start blogging to fund my travels just to record and share some funny travel stories but it's evolved into a way for me to travel more thanks to press trip invitations both locally and internationally.
So here's to blogging, writing and travel. And to all the random jobs I've taken to fund my travels and the people who hired me. I'd do it all over again in a flash.
What jobs have you done to pay for your travels?
Share This Story, Choose Your Platform!