Best of Get In the Hot Spot 2011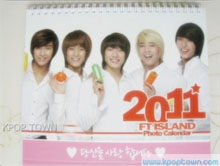 I may or may not be taking the rest of the year off but I wanted to slip in this "Best of Get In the Hot Spot" post before New Year's to give you some holiday reading and help you find all the hot posts you might have missed over the past year.
So here are the best Get In the Hot Spot articles from 2011, based on your fantastic enthusiasm via comments, links and social sharing. Thank you for that!
In chronological order:
Do you ever feel as if you don't fit in? Me too but don't hide it, celebrate it. Here I reveal many, but no where near all, of my oddities and quirks.
The how and why I started another blog this year. My new blog Successful Blogging is devoted to helping other writers and small business owners blog their way to success.
If I can change from being a quivering wreck, hiding my words for the fear of being judged, to a popular and confident freelance writer, copywriter and travel writer you can too. Do it.
Life lessons are profound and it's so much easier to stick to the trivial issues but here I shove my perfectionist tendencies to one side and write about what's helped me and what will help you.
From the popular personal writing magic series. You can also download it as a free mini ebook here.
Nostalgia, quaint building and blooming trees. What's not to like about an English spring? Find out in this post.
We have free speech but Chinese bloggers don't and they can't get internet from outside China either. Find out what it's like being a blogger in China and be grateful for your liberty.
Proof that having a dream, working hard and sticking with it pays off. Sometimes in cash.
On hitchhiking which, in my experience, will rekindle your faith in humanity almost every time.
Reflecting on all the places I've been and what it's like to live everywhere and nowhere.
More from the popular personal writing magic series. You can also download it as a free mini ebook here.
What make a place a popular travel spot and what do you look for when you travel?
The best reads I've laid hands on that will have you engrossed.
Video post in which I pitch my book The Naked Travel Stories (even though I haven't quite written it yet) and tackle my two greatest fears – sharing my writing and talking about it in public.
Because anyone who's ever done any traveling has a few travel disaster stories to tell!
Australia is massive so where do you start? And where would you stay if money were no object?
I happened upon this author talk and found that Bel Canto author Ann Patchett is not only a brilliant writer, she's a fantastic speaker too.
Noosa is my hood, my little piece of paradise. Now you're invited on a tour with me.
In which I explore how hard it can be to re-assimilate yourself into your home country after traveling and embarrass my mother big time. Oh yeah.
A great starting point for more hot travel reading.
Stay tuned by email or RSS for more coming in 2012.
Happy New Year and happy travels!
Share This Story, Choose Your Platform!