3 Life Lessons From an Eternal Student of Life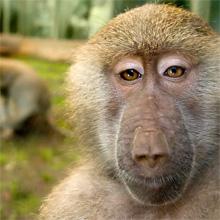 "Would you be interested in participating in a Life Lesson Series effort where we ask bloggers to write a wish list of things they wish they had known earlier in life?"
Farnoosh from Prolific Living emailed me this kind invitation in July 2010 .
Of course I wanted to participate. It's my policy to always take part in everything I'm invited to do on the blogosphere and this sounded like a classic topic with a classy team of collaborators.
But I did nothing.
In October 2010 Farnoosh emailed me again. Same request and top marks to Farnoosh for persistence. Abubakar Jamil, the kind man who started the whole Life Lessons series personally invited me too.
"Yes!" I thought, "I really want to do that Life Lessons series."
But still I did nothing.
It's now March 2011 and I still haven't done it. Here's why.
Writing Life Lessons Implies I Understand Life
I often feel like I've learnt nothing in my life.
Sure, I can conjugate irregular french verbs, give birth to 11lb babies on the living room floor, hitchhike alone in Turkey or write a thesis called Adventures in Education: the Quest to Provide Effective University Courses Online. But those aren't life lessons are they?
Life lessons are about the deep stuff, the meaningful, important stuff that we find out from our grannies or between the covers of books by Deepak Chopra, the Dalai Lama or Paulo Coelho.
Life Lessons are Hard, Joking Around is Easier
Life lessons are profound and it's so much easier to stick to the trivial issues. Like pointing out that's not Farnoosh in the picture above.
Joking aside, what do I have to share or teach people about life?
Yes, I count myself successful and happy, and I'm blessed to live in one of the most beautiful places in the world. But when it comes to worldly wisdom I'm not sure what I have to offer.
So my natural timidity threatened to sabotage this lovely opportunity and writing exercise. This incident in itself has been a life lesson for me and today I'm renouncing timidity and giving fear the proverbial finger again.
Today I'm shoving my perfectionist tendencies to one side and just writing because that's what I do, it's what I love and all I really know.
3 Life Lessons From an Eternal Student of Life
If there were only three life lessons I could pass on they would be:
1. Love yourself
Love yourself has become a cliche because so many of us struggle with it.
Not that I hate myself but the message I want to pass on is to stop comparing yourself to other people and be confident in your skin and in the way you think. Be happy with what you've got, not what you don't have. It's so simple yet so hard but with practice you can do it.
You only have to watch the news or read a newspaper to see the amount of suffering and unhappiness in the world. But we can't save the world, we can only save ourselves and focusing on our own personal happiness is the best way to start. So I'd like it if we all treat ourselves with the same love and kindness other people show us.
2. Mistakes are divine
Just make mistakes and keep making them.
Too err is human, to forgive divine. So goes the old saying but in keeping with loving ourselves it's our self we have to forgive for making mistakes and forgive many times over.
I read everywhere that it's great to make mistakes, learn from them and move on. But life isn't like that and I often find that I repeat the same mistakes over and over again.
Sometimes I despair that I'll ever get something right but I need to remember there is no right. There is no perfect way of doing what I'm doing because it has never been done before and it will never be done again.
Mistakes really are divine. They show we're experimenting, trying new things, pushing the boundaries and learning. Let's start celebrating our mistakes as stepping stones on the path to a life lived to the full.
3. Believe in yourself
Because we do all have something to offer and often we don't even realise it ourselves. If we can only love ourselves and give ourselves permission to start making mistakes then confidence will grow from that. And from our mistakes spring successes and more confidence.
Of course confidence ebbs and flows. Some days I feel utterly invincible, convinced that I can save the world and hell bent on doing so. Other days I just want to keep a low profile, potter along with my daily life and hope no one tries to pull me away from it.
But life is about pushing yourself and doing stuff that scares you – grabbing a microphone at your local market and giving an impromptu speech as I did two weeks ago or writing a blog post which pushes you out of your comfort zone.
The Eternal Student of Life
Maybe my life lessons aren't as profound as I wish. But they are the truth as it comes to me today and that's the best I can do.
Many thanks to Farnoosh and Abubakar for the invitation and patience.
Maybe there are no life lessons? Only an eternal quest for personal happiness, a string of mistakes and the ultimate realisation that all we can do it keep on doing the best we can.
What do you think?
Share This Story, Choose Your Platform!