5 Great Reasons for Telling Personal Stories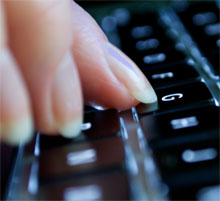 I found out from my own experience of blogging that sharing personal stories can also be good for business. It seems counter-intuitive so I was delighted to hear fellow blogger, and an 0ld mate of mine, Molly Kelash had the same experience.
I'm doubly glad I nagged her to write a blog post because now we can read her pearls of wisdom and she gets more work too. Molly wrote a fantastic guest post for Successful Blogging sharing her experiences on how personal writing can improve business.
There's a lot of synergy between my two blogs, because the focus on both of them is writing and blogging. But I want to keep the business tips at Successful Blogging so we can dream, have fun and experiment here.
Writing for Business and Pleasure
Writing has always been a pleasure for me.
It started out that way and I want to make sure writing is fun for me forever. I can see the danger of it feeling like work if all my writing is copywriting for clients, and web design or blogging tips for business owners and writers.
But I'm determined that writing never feels like work even if it is my trade. So I'll always make time for writing which is a hobby or creative outlet rather than a way of making money.
Get In the Hot Spot has always been about fun writing and it's also helped me earn more both directly and indirectly but that's really an added bonus, not the main goal.
The Perils of Personal Writing
I started off writing poems and songs at school when the other kids were doing art. But the teacher made me recite the poems or sing the songs and I didn't like that at all.
I'm not sure what happened but I have a feeling from then on my writing became a secret activity. Something I didn't share with anyone.
At the age of five I'd already learned the potential downsides of daring to write and sharing your personal feelings.
I guess the disadvantages of personal writing are obvious and there are a few reasons why many of us are reluctant to even try personal writing, let alone put it out in the public arena by actually publishing it on our blogs.
Fear and your over-critical inner critic can make simple writing and storytelling a big deal. Sometimes, even if no one will ever see our personal writing, we have to come face to face with feelings and events that we've successfully avoided for years.
Why Bother with Personal Writing?
Here are five great reasons for telling personal stories even if you never plan to publish them, and even if you absolutely do not want to write commercially or make money from your writing.
5 Reasons for Telling Personal Stories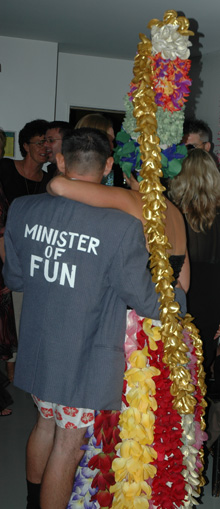 1. For fun
Give yourself permission to write purely for fun. Millions of people find writing fun and you have every right to practice something that you enjoy.
Between commitments to work, family and the daily grind of every day life, many of us tend not to do enough for ourselves. Ladies, does that sound familiar?
If you find writing fun then make time for it and realise how lucky you are to have a  creative outlet which is free, challenging and can be done just about anywhere and in any time frame.
Even if you're the only person who is ever amused, moved or enlightened by your personal writing that's fine.
If you enjoy writing just write.
2. To make you seem more human and help people relate to you
I often find socialising at parties or networking events hard. I'm shy. I can go completely blank and find myself unable to think of a single thing to say.
I guess it's a survival instinct that tells you the less you really share of yourself, the less chance it will come back to haunt you in form of ridicule, being excluded or being the subject of unwanted gossip.
Of course I share with my close friends, and even some people I don't know well, if there seems to be an immediate bond between us. But face to face communication is hard.
So writing offers a great alternative to talking. It's a way to share your feelings on paper which you can choose to let people read if you wish. Personal writing can be a way of sharing your emotions without the risk of getting (or seeming) emotional.
But best of all personal writing can give reader the feeling of really knowing someone, even if they've never met.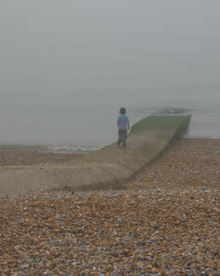 3. To enjoy a trip down memory lane
It's not good to get maudlin and live in the past, but it is fun, and often therapeutic, to look back on both sad and happy memories.
Things that seemed mind-blowing to us at the time can become almost mundane once the years have passed by and you write them down.
And it's always surprising and telling to discover what you remember and what you want to write about.
Personal writing helps us learn so much about ourselves.
4. To form friendships and relationships faster
People bond over shared experiences, be it an actual experience or an emotional experience. But often finding out that you share a common outlook or experience can take years.
For example, last weekend I found out that a friend I've know two years has multiple sclerosis. She hasn't had an episode of it for 1o years so is in the clear now but she was diagnosed with MS when she was a young adult. It gave her a huge wake up call to travel and explore the world immediately because her health was threatened and she knew she could become blind or paralysed.
Now if only she was a blog writer I'm sure that would be one of the most powerful stories she shared and we could have got to know each other a lot quicker.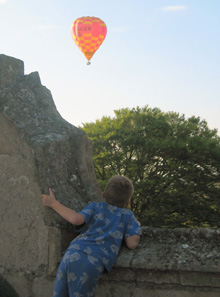 5. To evoke emotions in your readers and capture their imagination
We're human beings not robots and we actually need to experience real feelings. Often we're stuck in our daily routine with not a lot going on.
Those big emotional events like starting school, learning to ride a bike, falling in love, giving birth or winning a prize many only happen once in a lifetime, but it's wonderful to be able to tap into our own feelings by reading about other peoples' emotions.
Have you ever chosen and watched a movie just because you wanted to have a good cry? That scene in Gone With the Wind where the little girl Bonny dies in a horse-riding accident is heart-wrenchingly good.
Usually I prefer to watch a comedy and have a laugh, but sometimes crying can be a good way to let off steam too. By sharing our own feelings and evoking them in other people we help each other become more well-rounded humans.
Personal Writing Power
Personal writing can take the reader from not knowing someone at all to really feeling like they've been reunited with a long-lost relative.
Personal writing captures people's imagination in a way that no other type of writing can. It's real, it really happened and to a real person.
Many of the best stories are true stories that read like fiction and if you can pull that off your readers will be happy, whether they're reading for business or pleasure.
Why do you like personal writing? What worries you about personal writing most?
Share This Story, Choose Your Platform!