15 Writing Tips From Ann Patchett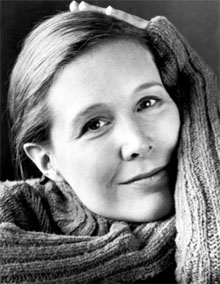 "I just read this brilliant book called State of Wonder!"
So I raved down the phone to my literary luvvie friend Lisa.
"You have to read it!"
She seemed a bit cool about the idea.
"I don't have time for reading right now. Who's it by?"
"Oh, I can't remember – Ann Pritchard? She's the one that wrote Bel Canto. "
"You mean Ann Patchett?"
"Yeah, that's it."
"She's one of my favorite authors. Her book The Patron Saint of Liars is brilliant and I love Truth and Beauty."
"Really? Well you have to read State of Wonder then."
Two days after this conversation I discovered that Ann Patchett, the world-renowned and award-winning author from Nashville Tennessee, was coming to speak an hour's drive from my home in Australia.
It was meant to be.
So Lisa and I hopped in the car and made a little odyssey to the small hinterland town of Maleny where about 100 word lovers were milling in eager expectation of cheese, wine and inspiring words.
Suffice to say we got all three.
First up we tucked into the cheese and crackers then grabbed a chilled glass of chardonnay. Or it could have been the other way round.
Then we bought some books – it's always good to support authors – so I picked up a copy of Run and Lisa grabbed Run and State of Wonder.
Ann was milling round looking serene so we grabbed her to say hi and get our books signed because we needed to make a fast getaway when the talk ended. It was a dark night and we had children to get home to and babysitters or husbands to relieve.
What a lovely lady Ann Patchett is.
My first impression was someone totally confident, relaxed and incredibly intelligent. Yes, I'm jealous.
So I took notes during Ann's talk so you could be inspired by her thoughts too. Please note the words in quotes are as exact as I could get them. Ann has a dry sense of humor which I love so I hope that comes across here.
The Writing Tips
1. Don't have children
Ann knew from an early age that she wanted to be a writer and her mother supported her in that. Logically, because children are noisy and expensive Ann decided not to have children. Very wise. Now she has nine published books while I have three children, who eat their own body weight in food each week, and a permanent headache.
"I streamlined and simplified life so I could have the maximum amount of time for writing and that has made my life incredibly happy."
Please note, I'm also happy with my life, just interested in Ann's total focus on writing as compared to my focus which has been divided between family, travel and writing.
2. Choose a simple plot
Ann says there are only four or five plot structures in literature – State of Wonder's plot can be summed up as character b goes missing, character a goes to look for them.
3. Start writing
"Research is fun and writing is a drag" says Anne. So start the writing first. Do not procrastinate. Write the scene then do the research and correct yourself later. Otherwise you'll get too distracted to ever do any writing.
4. The relationships between the key characters come first. Setting takes second place.
In State of Wonder Ann wanted to write a book about an adult student reunited with the most important teacher of her life. The setting, the Amazon comes second to the relationship
5. Practice
Ann's novels shifts perspective fast from paragraph to paragraph and she says that comes from work and practice. It took her four books to master it and she still sets herself a goal of getting better.
6. Hang out with inspiring people

Ann wrote Truth and Beauty about her dear friend the writer Lucy Grealy.
"She was crazy smart, more fun than anyone else, a cultural spokesperson, needy, demanding, totally great."
7. It's okay to have emotions
When Lucy died Ann started writing a book about her.
Ann says that 10 days after a person you loved most died people start phoning and saying you sound better today.
After Lucy's death Ann gave herself "permission to opt out and write about Lucy" then everyone accepted her grief was now her work. Ann "took to bed and stayed with her grief for five months. I got through my grief at the pace I needed to and was left with the joy that was her life."
8. Have a laugh
Ann has a wry sense of humor. I liked it when she quoted the Dalai Lama:
"If you ever think you've achieved enlightenment go home and spend a weekend with your parents."
9. Be confident in your writing
Ann writes a book and the first draft is it. She says she writes the entire book in her head. She "finishes a chapter, buffs it up then starts the next chapter". That's her writing process.
10. Follow the money
Ann wrote for Seventeen Magazine for six years then Bridal Guide. Ann says she knows how to write and "can write crap well". She says:
"Being smart is a waste of time."
For example, she can earn $6000 for an article about shoes for Vogue that takes an hour to write or an article about global warming for National Geographic that pays $4000 and takes six months to write.
She opts for the fun stuff that pays well.
Now that is really smart.
11. Be present
"I love repression. I cannot bear to look back. I am not interested in looking ahead. I am a like a good Buddhist who lives in the present."
Ann thinks talk therapy is bad, as you dwell on the past
12. Be inspired
Ann claims all her writing is:
"My attempt to plagiarize The Magic Mountain by Thomas Mann."
She's being funny but I know what she means and it give us permission to be inspired by other people's writing, then go on to create our own unique works as Ann has done.
"What imprints on us is what happened when we were young. Now its too late to be swayed we are hard shelled, things don't stick. You can't go home again."
13. Know when to stop
"Everything I know about how to write a novel I learned in art class. Perfection is knowing when to stop. If you screw around with the vital life force too long you screw it up.
My writing gets to a point where its 96% there in one day. In four weeks it will get to 98% there but it's not going to be a good use of my time.
Overworking is a kiss of death."
14. Keep writing
Asked which is her favorite book, Ann says she's never read any of them.
"By the time I'm  done with the copy editing I hate them and never think about them again. It's a complete psychological break. Reviews don't help good or bad. I don't connect with them. The book I love best is the book in my head that I will write one day."
15. On making fiction seem real
"I have a friend who's a caterer. She says no matter what you ruin you serve it as if that's the way it's meant to be.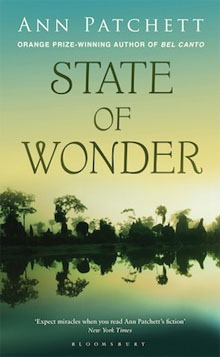 It's the force of your authority. The word author and authority come from the same place.
Write as if you know what you're talking about. It's about domination. Confidence.
If you make something up you have to be consistent and never blink."
Many thanks to Outspoken Maleny for organizing the talk, not to mention the cheese and wine, and to Ann Patchett for entertaining and inspiring us all.
Find out more about Ann Patchett's Books
I totally recommend State of Wonder. Bel Canto's great and I can't wait to read Run and Truth and Beauty.
Find out more about State of Wonder and Ann Patchett's other books on Amazon.
Who inspires you to write better and write more?
Share This Story, Choose Your Platform!