The Timid Writer's Path to Confidence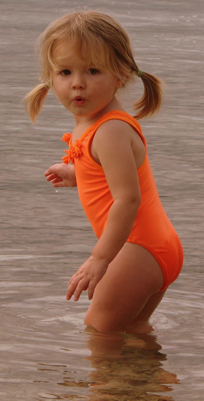 "I am taking on my personal fear: the fear of being read, the fear of being judged."
That's a quote from the first blog post I ever wrote in 2006 and explains why I called my blog Get In the Hot Spot. But after that bold declaration I chickened out and never wrote another blog post until 2009. Fear and low confidence held my writing back  for years.
I'll  never say my writing fears have gone. Every time I hit publish on my blog I worry that no one will read, enjoy or share what I wrote. But I've learned to write, publish and share my writing anyway.
Not every blog post will go viral. Some will bomb. But the very act of writing helps improve my writing, and knowing I have amazing readers makes me want to write as best I can. I've learnt to manage my fear of being read and judged, not be ruled by it. And sometimes I even feel confident about my writing.
That confidence has come from writing a blog and I hope blogging and writing is helping you change your life too. Now we've got Successful Blogging for the business stuff, I'm happy that Get In the Hot Spot can focus on writing and storytelling and I look forward to sharing more travel stories and writing tips with you here.
Most of all I'm happy, and very grateful, that blogging and writing allows us all to find our voice, share our stories and help each other learn and grow.
My First Blog Post, April 3 2006
"Wow, just spent the hour between 5 and 6am creating a blog. After the usual hassles with choosing a password and deciding on a memorable, meaningful and easy to spell name, I now discover my blog doesn't exist except in my imagination.
I'm setting myself a personal challenge to write, if not daily, then at least on a regular basis. As Joe Rogan (the host of Fear Factor) would say, I am here 'to stare fear in the face'. I am taking on my personal fear: the fear of being read, the fear of being judged.
Hmm, maybe I need to publish this to get the ball rolling. So here goes, welcome to my world…"
From Timid Copywriter to Confident and Published Writer
Look how short that blog post was. Now I've written hundreds of much longer blog posts and hundreds of thousands of words.
Blogging has taken me from timid copywriter to confident, well paid, versatile writer and I'll always be glad I gave blogging a go. Where I used to hide behind my writing and prefer to remain anonymous, now I'm proud to put my name to my work and confident that, although my writing will never be perfect, it's definitely getting better.
Join Me for Writing Tips and Off Beat Travel Stories

Thanks for reading. It's amazing how far I've come in a few years and I couldn't have done it without my kind supporters and readers.
Add your comments below if you wish and remember to subscribe by email now or to the RSS feed so you don't miss out.
Good luck with all your plans! Annabel

Share This Story, Choose Your Platform!