A Trip Back in Time to England in Spring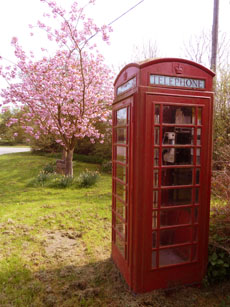 "An optimist is the human personification of spring."
Susan J. Bisonnette.
I don't get jet-lag because it sounds pretentious – I'm a real traveler, not part of the namby pamby jetset crowd.
Secondly I'm too young and energetic to ever feel tired, let along jet-lagged.
And thirdly I come from strong English stock. We maintain a stiff upper lip and never complain or mention physical ailments until we require urgent hospitalisation.
So it's with great shame that I tell you most of last week was written off, either because I was either enjoying the inflight entertainment and nibbles on a Qantas airbus, or because I was transformed into a babbling idiot and temporary narcoleptic.
Yes, after flying to and fro between Australia and England twice in two weeks and crossing countless time zones I became the kind of decrepit old woman that dozes off at the dining table or while sitting in the car waiting for the kids to come out of school.

It was embarrassing, especially because I strongly suspect jet-lag was to blame.
But I'm feeling much revived now and ready to report on our adventures in England.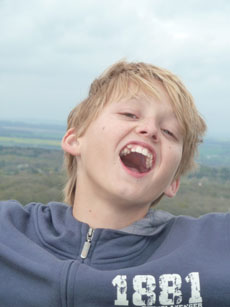 Having left the hubby home alone I was travelling as a single mum  with the three kids in tow. The little dears are aged six, nine and twelve now so while I've been liberated from carrying endless nappies, wet-wipes and the like I do have to suck up paying full fare for our oldest offspring. Ouch.
But it had to be done because the main aim of our jaunt was to catch up with my long lost family (mum, brother, nieces, nephews, cousins, aunties etc) and since 99% of them live in England there was no way round it.
I was also keen for the kids to experience England as I remember it and see things they just haven't seen in New Zealand, Costa Rica or Australia. In particular monuments of significant historic and cultural importance like Stonehenge, Warwick Castle and even Cadbury's World.
Druids, dungeons and dairy milk chocolate promised to be a winning combination and they certainly kept us happy.

Why Visiting England is Like Going Back in Time
While I was born and raised in the English countryside I've only visited three times in the last 15 years so everything seems new and fresh when I get there. It's exciting to visit places I haven't been to for years but strange to find them basically unchanged.
You see in England it seems that even when they build new houses building restrictions mean that they look almost exactly the same as the old ones.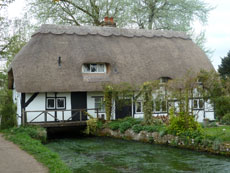 But those are just the modern buildings. What really sets England apart are its stone buildings, Tudor beams and thatched cottages all of which people actually live in.
Check out this house that straddles a small river. I was surprised to see isn't a pub or museum but the real life home of a normal English family. Now if that were in Australia it wouldn't be permitted and the wh0le river would be cordoned off with ugly pool fencing.
Visiting England really is a trip back in time and it seems even the fashions haven't changed. Hoards of teenagers loiter around in much the same outfits I wore as a teen several decades ago. I guess  what I thought was cutting-edge fashion turned out to be more the typical uniform for modern British teens.

While I love seeing the old-fashioned post boxes, phone boxes and Union Jack bunting hung out to celebrate the royal wedding I was less impressed by the old-fashioned British food like shepherd's pie, pork pie and gammon and pineapple.
I never missed them after leaving school and home when I was eighteen and I'm amazed to find that English people are still eating and enjoying them today.
Food is an important part of any travel or cultural experience and I did eat all my favourite English foods. A small but perfectly formed list which consists mainly of Walker's crisps (cheese and onion), marmite, twiglets, and Terry's chocolate oranges.
If you're not English and have no idea what I'm talking about crisps are chips, marmite is a brown, unctuous salty spread for toast, twiglets are small marmite-favoured crackers and chocolate oranges are divine.
Are you starting to realise why England has been celebrated for many things but never its food?

The Best of England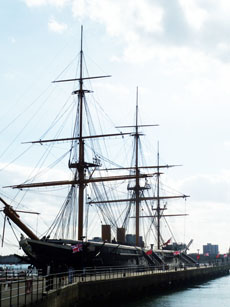 Spring is lovely in England and, not only were the tulips, wisteria and cherry blossom in full bloom, but the sun even shone on us.
There was not an April shower in sight and it hadn't rained for weeks which meant we were able to enjoy plenty of lovely country walks (one of my favourite things about England) without getting all wet and muddy.
Apart from Stonehenge, Warwick Castle, Lord Nelson's ship HMS Victory and Cadbury's World the Candy kids were interested in those lovely little things which most English people probably take for granted: squirrels, rabbits, pheasants, sparrows, mole hills, a badger's sett, canals, dandelion clocks and sticky weed.

Memories of England and Takeaways
Highlights for me included being reunited with old friends and family and finding them, like the buildings and fashions pretty much unchanged.
That's one of the lessons I brought back with me on that long plane journey: people and places don't really change much. Superficially maybe, but underneath we are still the same. The same people living in the same places, doing the same things and there is great comfort in that.
Although it feels as if we're in a constant state of flux there is stability in family, old friends and familiar places.
It's reassuring in funny kind of way and I loved the chance to revisit, catch up with people and share England with my kids.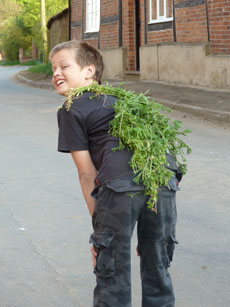 The other reminder is that big things like Stonehenge are important but don't discount the free attractions and little things like sticky weed for creating lasting and happy memories.
I bet English kids have been having fun with sticky weed for centuries now and the Candy kids never seemed to tire of pranking each other by sticking it on each others' clothes and hair.
And finally, while I loved visiting England but I've also learnt that, after living here for two and a half years Australia really is home now. We were all happy to finally get back to the new world.
But even if we have been feeling a bit tired, the happy memories of old friends and family and olde world England made it worth it.

Share This Story, Choose Your Platform!