7 Best Places for a Dream Trip in Australia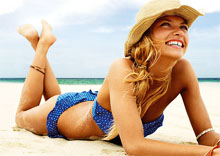 Do you ever dream about really seeing Australia?
I do so I'm super excited to tell you I've got a sensational sponsor for the big Problogger conference in Melbourne this October.
It's The Tailor, a travel company that creates and organizes luxury Australian travel experiences for discerning travelers. I'm nothing if not discerning so it's going to be a the start of a beautiful relationship.
The Tailor also organise luxury travel and tours in Africa which is perfect for when the Candy family visit Tanzania but I'll try to calm down and focus on Australia for now.
Australia is such a huge place and, although I've lived here nearly three years, I've only seen a tiny fraction of 'the lucky country' as Aussies call it.
Since The Tailor kindly offered to sponsor me to go to Melbourne I've been spending a lot of time on their website. Not because I have to but because it's the prefect way to procrastinate, dream and plan your dream trip round Australia.
The problem is there are too many amazing places to see in Australia and some incredible lodges and hotels to perfect the experience.
I admit I'm greedy – I want to see everything and go everywhere.
But in an exercise in self-control I decided to pare Australia back to the essential travel experiences and the very best places to stay.
First I picked the experiences everyone travels to Australia or dreams of visiting Australia for and the things that Australia is most famous for.
I honed it down to seven main experiences then choose one idyllic place to stay where we could enjoy each experience and indulge ourselves.
These places are the very best, the epitome of luxury, in fact because we deserve it, don't we?
Have fun dreaming with me and who knows, maybe we will get to visit these places some time. I think so because if you believe in your dreams and chase them dreams do come true. I've experienced it.
7 Best Places to Stay When You Travel in Australia
1. City – The Lyall Hotel in Melbourne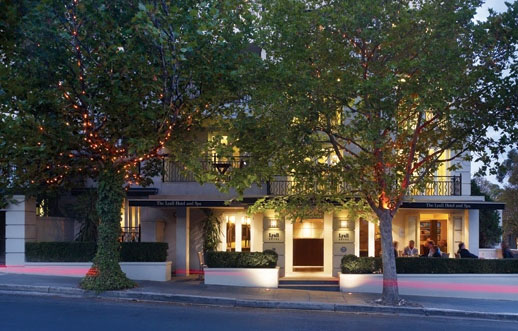 I've seen the sights in Sydney but I really want to check out Melbourne. I went last year for a blogging conference but that was just a day trip so all I saw was 150 bloggers. Much as I love bloggers I really want to see the city too.
Melbourne sounds hip, edgy and arty so I can't wait to spend four nights there in October for the Problogger Conference.
I'll be staying in the sublime Lyall Hotel and Spa in trendy South Yarra. It might be tempting to never leave but I have to see the other areas with cafes and lanes for even more people watching and funky shopping.
There are so many hip and happening places to visit in Melbourne including Federation square, Southbank and St Kilda. I'd love to get out of town and visit the Yarra Valley wineries or the Mornington Peninsula too.
2. Beach – Faraway Bay in The Kimberley

Australia is world famous for its gorgeous beaches, especially Bondi Beach in Sydney. When you think of Australia you think of surf, surfing and surf life savers. You think of bikinis and thongs (the flip-flops you wear on your feet not the g-string type that gives you a wedgie). You think of bright skies and hot sand that drives you to run down to the ocean and bask there.
I chose Faraway Bay in The Kimberley because it looks untamed and beautiful.
As well as hanging out on the beach we'll visit The King George Falls (I love waterfalls), check out the Aboriginal rock art, walk to the rock pools and maybe even go fishing.
Faraway Bay is in the middle of nowhere. It's true wilderness with no shops, people or stress. Total peace and tranquility will reign and the night sky will blow our minds.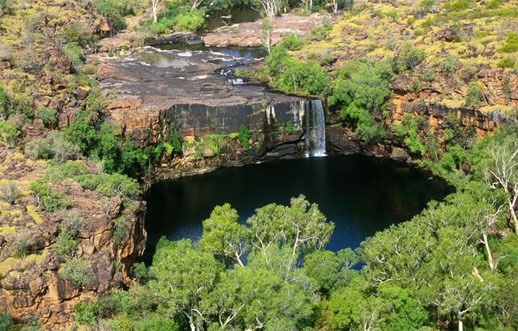 This is a chance to go and stay on a real cattle ranch where we can channel our inner cowgirl (or boy).
Just look at those amazing crocodile free cascades with rock pools and waterfalls. Doesn't that look like one of the best places in the world? We can stay the night there in splendid isolation with just a swag to sleep in, the starry skies overhead and all the fixings for a gourmet barbeque. Even writing about this is relaxing me.
Bullo River Station is a huge place so we might need to get around in a helicopter as well as on horseback but that's fine by me. I've never been in a chopper. They even offer a side trip to the best named place in Australia – Bungle Bungles (I'm not making this up) – so let's go there too.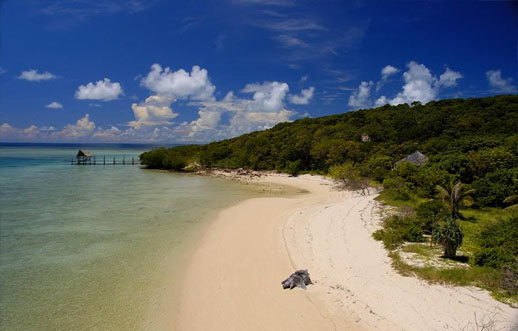 When you're in Australia you have to go snorkeling or scuba-diving at the Great Barrier Reef.
Haggerstone Island sounds like a true island paradise, the best place for us to get back to nature and pretend we've been shipwrecked. Apparently the host Roy Turner is a real live Crocodile Dundee so we can leave our Melbourne finery at home and come dressed for real adventure.
We'll swim with the tropical fish and turtles, catch fresh barramundi in the river and fresh lobster from the sea, then tuck into it on our own private beach. I can't wait to fall asleep to the sound of water lapping on the beach.
5. Wildlife – Stranraer on Kangaroo Island near Adelaide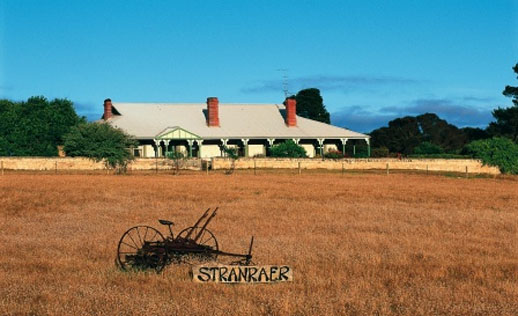 I've been wanting to go to Kangaroo Island for years and we'll stay at Stranraer Homestead where we can enjoy the local wildlife and experience life on a farm.
The original homestead of Stranraer will be the best place for us to explore Kangaroo Island where we can spot everything from seals and goannas to echidnas and, of course, Skippy the kangaroo and all his adorable cousins. Did you know kangaroos can jump nine meters in one hop?
6. Outback – Longitude 131 in Uluru near Alice Springs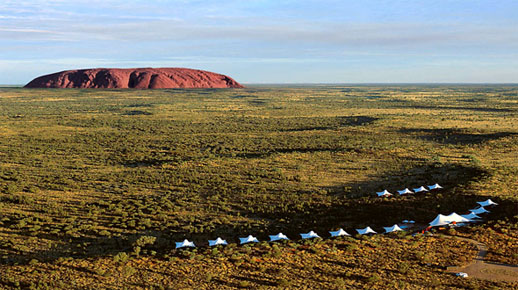 Uluru (sometimes called Ayer's Rock) is the spiritual heart of Australia and highly sacred to the local Aboriginal people. I know seeing Uluru will be a spiritual experience for me. I'm a beach hugger and this will be as far from the sea as I've ever been but it will be worth it. Just looking at the photo gives me a delightful little frisson of excitement.
Hopefully we can experience the Aboriginal culture too and hear the amazing stories that surround Uluru.
Longitude 131 is the best place to stay in tented luxury. I plan to get up early for sunrise walks and make sure I'm back at the tent for sunset so I can soak up those outback skies and the feeling of endless space. I bet it gets hot so siestas will be de rigeur.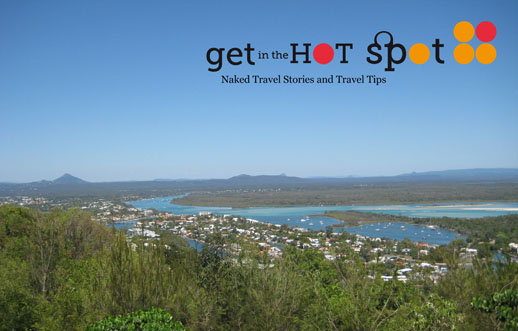 I have to mention Noosa where I live as one of the best places in Australia. It surely has some of the best beaches in Australia, probably the world. You can stay on Richard Branson's island getaway, Makepeace Island in the Noosa River, or just come and crash with me at Casa Candy.
Either way, we'll end our dream trip in Noosa so I can show you around. I'll write more about Noosa and plan a perfect day for us next time.
For more dream trip in Australia travel drooling (I mean ideas!) check out The Tailor's website or get in touch with the owner Drew who will organise your dream trip for you.
Which of these sounds like the best place in Australia? Or do you have somewhere else in mind? Did I miss any essential Aussie experiences? What would be the highlight of your dream trip to Australia?
Share This Story, Choose Your Platform!