Happy Holidays! And a Blackened Prawn Nibbles Recipe…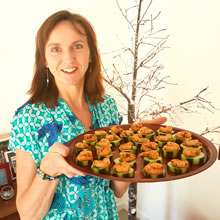 Years whizz by and I never feel as if I have much to show for the passing of time. However a quick scan of my posts for 2016 shows that I did focus on many of the things I value most last year:
Family and Friends
We bought a house and moved in. All the kids love the new house and we're thrilled to finally have our own place again after 10 years of renting. I've enjoyed styling our new pad with Buddhas from India, mirror and sideboard from New Zealand and table covering from Africa.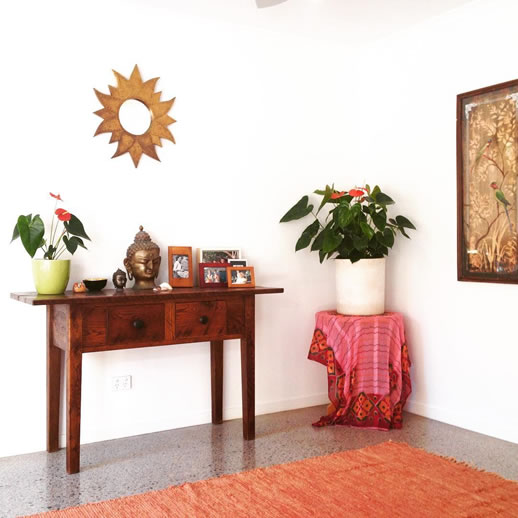 Our oldest son turned 18 and has also completed his first year at univeristy. 18 Years After an Unplanned Pregnancy I am insanely proud of him. Next year he is planning to leave home and move to Brisbane with his girllfriend. I will miss having them both around.
I also dealt with loss this year with the unexpected and premature death of Someone Who Changed My Life. An unwanted reminder that we never know how long we've got on this beautiful earth.
My friend's passing reminded me how much I love and miss my old friends in New Zealand and spurred me to visit them. I even managed to persuade an adventurous friend to join me in Hiking the Tongariro Alpine Crossing: a Classic New Zealand Adventure. I want to see my old friends more often.
We also enjoyed some fun family holidays and weekends away, especially:
Life Long Learning
In July I graduated from university (for the third time!) with a Graduate Diploma in Teaching and Learning. It was all covered in Blimey! I've been Busy…
Community
Since qualifying and getting my teacher registration I've found work in local high schools as a suppy teacher and am planning to continue my studies in Guidance and Counselling for Education in 2017. I've been lucky to work from home for 18 years since I became a mum but I'm keen to be more involved in the local community and work with vulnerable teenagers.
As a community we also raised over US$600 (more than $800 Australian dollars) for the Lao Children's Hospital when I tried Running a Half Marathon in Luang Prabang. It was an honor to help that community and be part of it during my visit.
Travel and Adventure
I  love mountain climbing and Dared to Hike Up Mount Barney at the beginning of the year. I'm so glad I did that!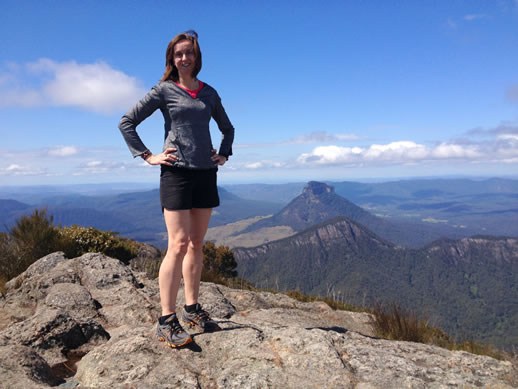 Once my course was finished I was able to head off into uncharted (for me!) territory and visit the Shell Money Festival in the Solomon Islands.
I was very lucky to be invited to revist Luang Prabang: 11 Reasons You'll Dream of it Forever and would still love to return.
I am so grateful to all the people who made these travel adventures possible including Sofitel Hotels, the airline Scoot and Solomon Islands Visitors Bureau as well as Asus who sponsored Get In the Hot Spot by commissioning a Laptop Review: Asus ZenBook Flip on the Road.
Mindfulness, Creativity and Fun
When I look back on the key values that are most important to me Mindfulness, Creativity and Fun aren't covered. However, mindulness has been an integral part of my approach to learning, running and travel. It's not something you do alone it just takes place alongside other activities.
Writing is my preferred creative form and I've written here at least once a week including a few funny stories which I still want to write more of. I'm disappointed I still haven't turned 52 Exercises into a book. I never seem to have enough time or money for that but I know it's because I'm not prioritising it. Certainly I am prioritising business-related and income generating activities like copywriting and website design and our business and our client's businesses are going and growing well.
However, fun is clearly lacking in my life. All the study and work and running and parenting is so serious. I'd like to have more fun but I sometimes feel as if, in adult life, I've forgotten how to have fun.
This year I joined a comedy writing workshop, went to a stand up comedy act, read some funny books and watched a lot of stand up comedy on YouTube. I laughed with friends but fun still feels like something I need more of.
Or maybe I just need to accept that, for me, climbing mountains, bird spotting and learning languages are how I get my fun!
Happy Holidays!
We'll be going camping before Christmas and, even though I'd prefer to be glamping or staying in five star luxury the kids love it and the enforced digital detox will be good for us all.
I'm not going to make plans for 2017 and burden myself with lists of things to do right now. I aim to take a break and have some fun. I hope you'll do that too.
But I will be doing some creative writing and thinking about what lies ahead. Whatever it may be I will be wishing for more fun adventures for all of us in the years to come and making sure the year aligns with my core values:
Friends and family;
Life Long Learning;
Community;
Travel and Adventure (this should really come first!);
Mindfulness;
Creativity;
Fun.
What are your Core Values?
If you haven't already worked out your core values that's my challenge for you over the holiday season. See if you can pick no more than ten core values and ideally just five. Those values will then guide you in every choice you make over the coming year and make deciding if to say yes or no to an opportunity easy. 
Action step
Sounds good? Get started working out your core values by browsing the massive list of 400+ values here. Or if that's  too overwhelming start here. You can also find our more about core values here.
You'll probably come up with a big list to begin with which you can then whittle down. It's hard! But it's time well spent getting to know yourself.
Thank YOU!
Thank you so much for reading Get In the Hot Spot, for travelling along with me and for sharing your adventurous spirit.
Be well. Have fun. Travel near and far. I will be looking forward to seeing you again next year.
Happy holidays!
x Annabel
PS. As promised here's a quick recipe for you to make for your loved ones next time you have a gathering!
Blackened Prawn Nibbles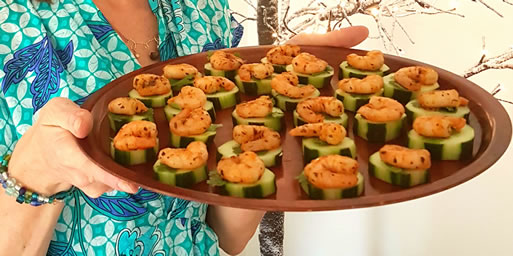 I love nibbles, in particular anything that involves prawns. This dish is dead easy to make, can be prepared ahead of time then assembled at the last minute and it looks fancy and festive. This isn't so much as a recipe as an idea for you to execute when you want to make a tasty treat for friends without any stress.
This recipe makes about 50 nibbles.
Ingredients
500g raw peeled prawns ( I used frozen Aldi prawns which only cost $12)
Cajun spice (sometimes called blackening mix for fish)
3 large telegraph cucumbers
Bunch of fresh coriander (or mint would probably work well too)
Method
Fry the prawns for a couple of minutes mixing in about 4 teaspoons of cajun spice – or add a few teaspoons extra for an even spicier effect. The spice should coat the prawns evenly, adding a pretty red, brown and orange speckle to the pink prawn flesh.
You can also fry the prawns the day before and keep them in a tupperware overnight. If assembing everything on the day just make sure the prawns are completely cool.
Wash the cucumbers and, if you wish, peel them to create a striped effect. Or just leave the skin on for more roughage!
Now slice the cucumbers into thick slices about 0.5cm thick. You can prepare the cucumber the day before and keep it in a tupperware of water in the fridge overnight. Just drain it thoroughly before assembing everything.
To serve: Place the cucumber slices on two large trays, position a coriander leaf on top of the cucumber and a spicy prawn on top of it all.
Voila! Serve chilled with a smile and drinks.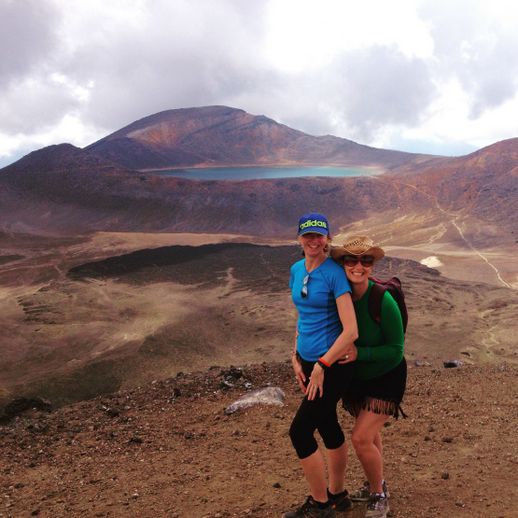 Stay tuned for More Travel Inspiration
Stay tuned for more travel stories, ideas and inspiration with free email updates from Get In the Hot Spot – a weekly injection of tips to help you be more adventurous and have more fun. Sounds good? Click here now for free updates.
Share This Story, Choose Your Platform!