Thoughts on Turning 50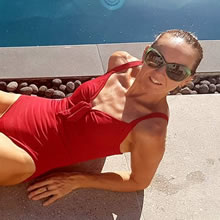 Please allow me to make a small confession: I turned 50 not so long ago without any fanfare.
I felt the pressure, whether social or imagined, to do something amazing. To dress up and hit the town, to mark the 'turning 50' occasion in some momentous way. Or at the very least write a blog post called 50 things I've learnt now I'm 50.
But I didn't have the inclination to do anything. I'm over-scheduled at the moment (find out what I'm up to here) and I felt the need to save my time and energy for other things. Not doing anything much was probably the best 50th birthday present I could have given myself.
Even not posting about it on social media was a welcome relief and felt like a small form of rebellion.
After all these years, maybe I've finally stopped worrying so much about what other people think and am prioritising what I want to do.
Maybe I'm starting to accept myself. To that end, I'm even ready to prove that by sharing a pic taken on a bad hair day and highlighting wrinkles galore! (We also visited Maleny Botanic Gardens where this photo was taken with mum – it's still a top spot and the birds are as adorable as ever.)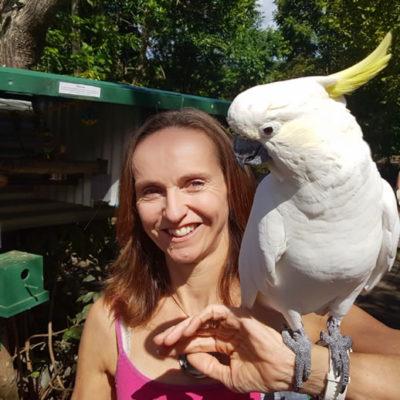 Instead, I had lots of mini celebrations with people one-on-one. Rich and I went out for a pizza with the Candy kids on the day of my birthday and again for a special meal at one of Noosa's best restaurants with my mum when she was visiting from England.
Also on the day of my birthday, I had breakfast on the beach with a friend, a wonderful day at my favourite spa with another dear friend and cocktails with still more. That felt like plenty.
Proud to be 50
I'm certainly not ashamed of being 50. In fact, I'm proud to be 50. I'm definitely fitter than I've ever been before in my life.
One of the great things about being a triathlete is that this kind of milestone birthday propels you into a new age group category and, being the youngest in your category gives you an advantage. So I was actually eager to hit 50 and join the 50-54 age group for my next triathlon.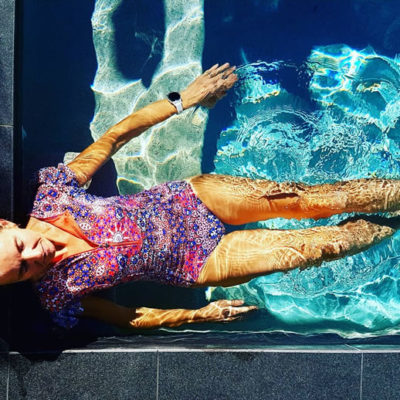 Focusing on dreams
I have also felt spurred to go on more adventures and priorities the outdoor hikes, mountain climbs and wildlife spotting I crave most. Starting Adventure Squad was part of that and although I haven't given it the attention it deserves I have been quietly trying a few new things and planning a few adventures. For example, on May 13th I'll be doing an ultramarathon 50km trail run in the Glasshouse Mountains.
Even though I can't go on a long trip right now I'm still determined to keep exploring and pushing my limits.
But I'm also loving our house, the new pool and the tropical garden which is taking off. Most often at weekends, I want nothing more than to relax at home.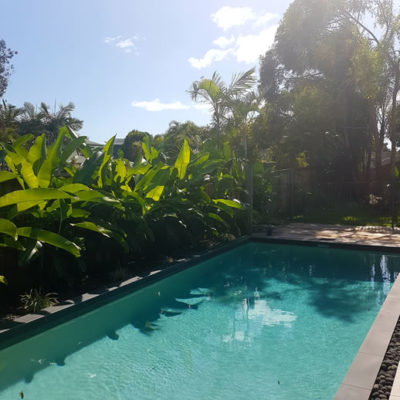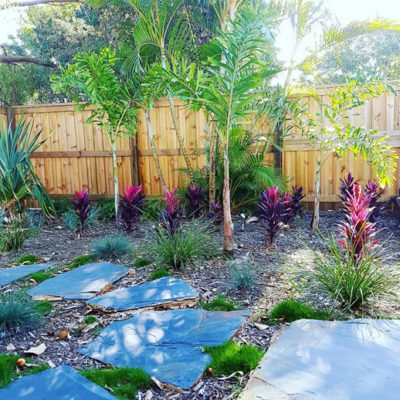 Living in Noosa isn't always paradise but it is pretty special. Check out my Noosa Tour Guide post to find out more.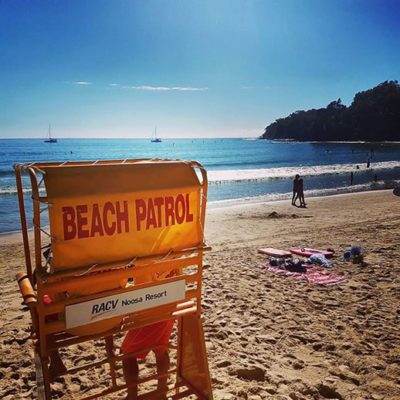 Overcoming fears after turning 50
Despite the inclination to nest, turning 50 makes me even more determined to push forward with adventure. However, I am conscious that I'm getting more fearful as I age. I'll need to fall back on everything I know about overcoming fear to make sure those dreams do come true.
In many ways 50 feels like the beginning of the end, hence the renewed urge to check items off the bucket list before it's too late and the body gives out.
But in other ways, it feels like the beginning of a more relaxed and mindful time of my life. I'm looking forward to seeing what the next chapter brings.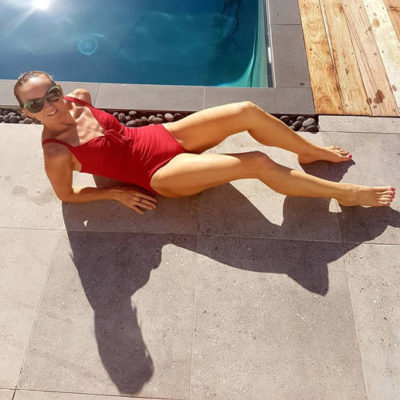 What have you been up to?
Share This Story, Choose Your Platform!