120-Minute Vacation at ikatan Day Spa, Noosa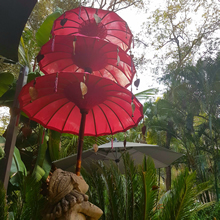 Long holidays are hard to come by and they can create stress. Especially overseas vacations with so much to organise beforehand. And when you get home, there's usually so much to catch up on that the holiday instantly feels like a distant memory.
That's why regular weekend escapes, city breaks (if you live nearby), staycations, or even a healthy weekend at home, are the go.
Recently I rediscovered something that's as good as a weekend away, or even a long holiday, but only takes two hours: a quick pedicure at ikatan Spa in Noosa.
If you live in Noosa, on the Sunshine Coast, or even in Brisbane, an oasis of tranquility awaits you at ikatan Spa. A visit there really is as relaxing as a long holiday. Here's what I love about it.
120 minutes at ikatan Balinese Day Spa in Noosa
1. Easy to organise and get to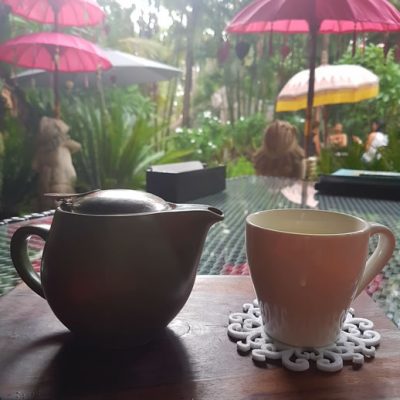 You'll need to book an appointment by phone or online in advance, but ikatan Day Spa, Noosa is only a 15 minute drive from Hastings Street, 30 minutes from Maroochydore or around 100 minutes from Brisbane.
Then all you need to do is show up in whatever you happen to be wearing. There's no need to get dressed up or fix your hair, just throw on something comfy and go.
Tip: Wednesdays is usually the quietest day and you're more likely to get an appointment if you can visit mid-week.
2. Utter peace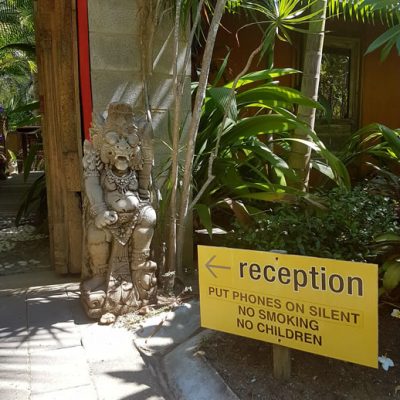 There's a sign outside the spa which reminds guests to turn off mobile phones and that this is a child-free zone. Entering a place where no one can ring me and there are no beeping phones or attention-seeking, chattering children is bliss.
I enjoy plane journeys because I'm out of mobile contact and ikatan has that vibe but it's a lot comfier and more luxurious. It's silly, but sometimes we have to be forced to unwind.
Tip: Extend your relaxation by leaving your phone turned off for as long as possible after you leave.
3. Private tropical Balinese garden setting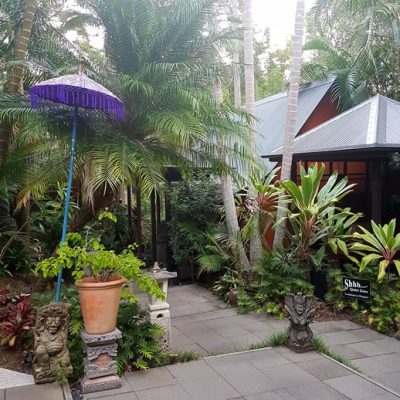 Most spas I've visited are inside and have a clinical feel. Ikatan is set in a pristine, natural, tropical garden which adds to the vacation-like atmosphere.
Guests can relax in the garden for as long as they want before and/or after treatments and there's a food and drink menu so there's no reason to leave in a hurry.
The entire spa is fitted out with genuine Balinese products, from the carved wooden gateways to the copper bowls used during pedicures and the sarongs you're covered with during massage and body treatments.
Tip: Ask about reserving a garden pavillion if you want to enjoy your mini vacation with a group of friends, or bring a book if you'd prefer some quiet time.
4. Food and wine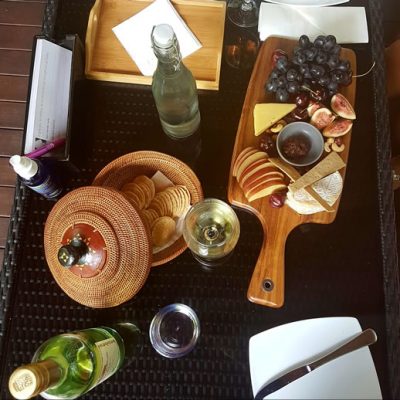 There's a small menu that includes a choice of platters with dips, cheese and fruit. They come in different sizes for one person or more.
I've been called a wowser, an Aussie term for non-drinkers, and I don't drink much, but one glass of wine during lunch at ikatan helped me relax, feel as if I was on holiday and enjoy some special me-time.
All the wines are served by the glass and are very reasonably priced. The sparking wine is Australian but the white, red and rosé wines are all European and have been chosen because they contain fewer, and  natural sulphates, compared to Australian wines.
They also serve iced tea, pots of T2 tea and locally made bliss balls for a guilt-free sweet treat.
Tip: Some platters can be ordered on the day but it's best to order your food when you book your treatment because you'll have a bigger choice. The cheese and wine platter is the most popular food item and it's created from local products. Mine had cherries, figs, grapes, apple, rice crackers and generous chunks of cheddar and double brie cheeses.
5. Treatments designed for relaxation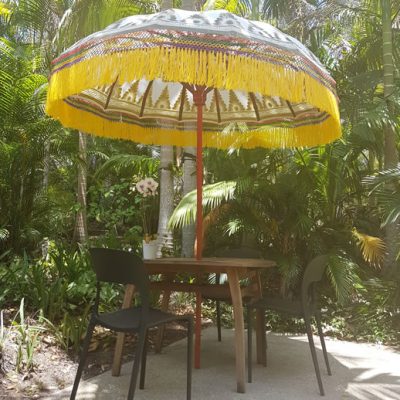 Ikatan spa owner, former therapist, on-going spa junkie and Day Spa Oracle blog writer Katrina Thorpe, has specially created all the treatments at ikatan with a focus on relaxation. You won't get any painful treatments here.
The experience is world's apart from a quick visit to a nail bar at the mall and, although a manicure or pedicure costs more at ikatan, the opportunity to truly relax and feel utterly pampered is priceless.
Treatments start from $90 for a foot pamper while a manicure or pedicure is $119 which includes a bottle of polish to take home for touch ups. There are various spa packages available if you want to combine treatments like facials, massage or body treatments.
Tip: The ultimate stressbuster for time poor women is probably the chi massage, or you can book a day retreat at ikatan if you have more time available. How good would that be?
I checked into ikatan midweek for a deluxe pedicure, followed by a platter in the garden and left two hours later feeling like a new woman.
It feels selfish, but selfcare is crucial and without it stress can lead to constant feelings of overwhelm. I've experienced that before and it's not pleasant.
Having learnt that lesson the hard way, I booked my next visit to ikatan Day Spa on the way out. It's something to look forward to and it comes with relaxation is guaranteed.
Would a visit to ikatan Day Spa in Noosa leave feeling as if you've just had a holiday?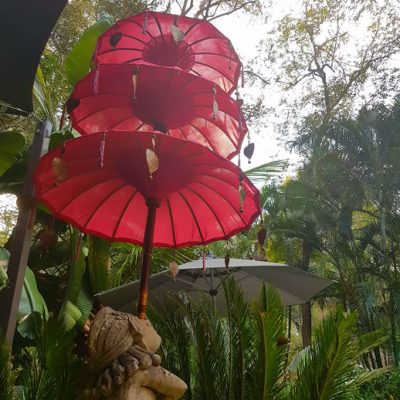 Get the FREE weekly newsletter
Join thousands of happy readers of Get In the Hot Spot's weekly newsletter to help you travel more and feel fine. Click here to subscribe now.
Share This Story, Choose Your Platform!