My First Triathlon: Noosa 2017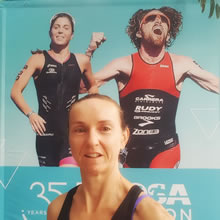 Warning! Shameless boasting ahead…
Smashed out my first triathlon in my hometown of Noosa on Sunday 5th November. It's an Olympic distance tri with a 1.5km swim, 40km cycle and 10km run and I finished in 2 hours, 48 mins. Not too shabby for an ageing mama who couldn't swim freestyle or ride a road bike earlier this year.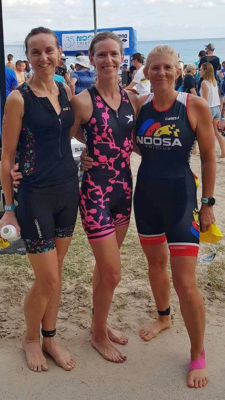 It's the biggest triathlon in the world beating London, Beijing,  New York and every other triathlon for the sheer number of participants. Yes, I was one of 9,000 crazy people who squeezed ourselves into sausage skin triathlon suits, then raced around in scorching weather, when any sensible person would have parked themselves under a shady tree with a sea breeze and good book. Last year that was me.
I've always been a bookish, non-sporty person, with a fear of getting out of breath and sweating. But living here, surrounded by amazing athletes, with so many stunning places to run in Noosa National Park, bike through the hinterland and swim in the clear, warm sea, made me want to give it a go. As the saying goes, if you can't beat them, join them. So I did.
I've started running two years ago then, in February, I started to learn to swim freestyle and ride a road bike. At times there was blood, sweat and tears. Literally, and sometimes all at the same time. But I stuck with it.
When the big day finally came, after months of training I smashed it. Modesty aside. I mentioned there would be shameless boasting. I finished in 2:48:55 (2 hours 48 mins), well under my ambitious goal time of sub-three hours.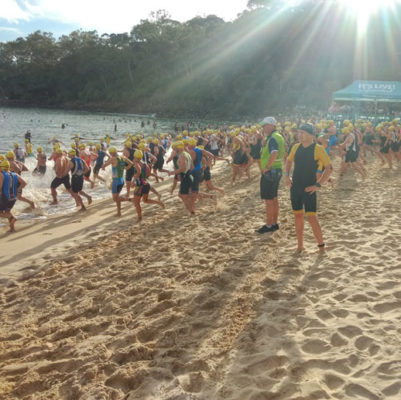 Many, many thanks to all my coaches (official and unofficial!), training partners and all the volunteers who helped orchestrate the big event. Thanks to Rich and the Candy kids for putting up with my early mornings, chocolate cravings and battle stories. Thank you to everyone who came to see me in action and called out to me while I ran or biked by. Many fellow triathletes commented that I was popular and I certainly felt it.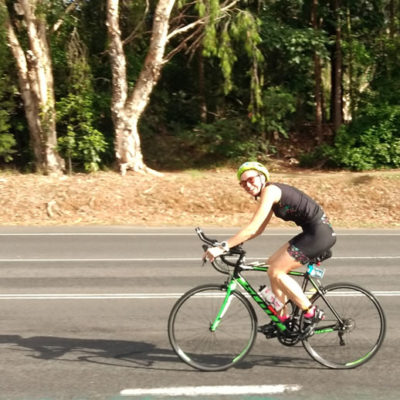 Official results below for anyone who cares – apart from me and my tri buddies who will be poring over this kind of data!
Swim – 0:33:20
Transition 1 – 0:03:24
Bike – 1:16:27
Transition 2 – 0:03:00
Run – 0:52:42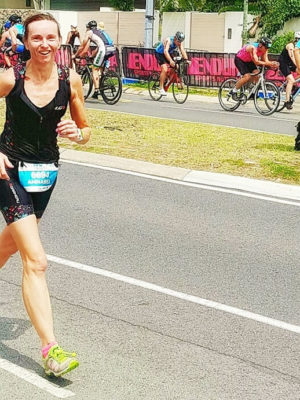 And now I will rest my weary legs, arms and shoulders for a wee while I consider my next great idea…
Other posts in the Triathlon Training at 50 Series
Please note: I am only 49. I'll turn 50 in March 2018  but I started training early :)
Triathlon training Week 5
Stay Tuned
Race breakdown to come:
What did it feel like?
How did I manage the swim, bike and run?
How did I do on transitions? When you find your bike or change into your trainers for the run…
Would I do it again? Could I?
I'll be sharing more next week when I've (hopefully) recovered!
Get free email updates to follow the Project Triathlon at 50 story.
Share This Story, Choose Your Platform!