Why a Boring Routine Creates an Extraordinary Life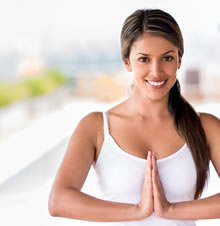 As a perpetual nomad and adventure seeker I have a love-hate relationship with routine. Mostly I hate it because I'm still learning to cope with boredom but when I settle into a routine it keeps me on an even keel emotionally and helps me keep on track with my dreams and goals.
I was so happy to send my three kids back to school after their recent holiday, even though it was only a two week break. Not because I want my children out of the house, although that's a bonus when you work from home, but because I function best when I have a clear routine in place.
During the school holidays I struggle. If we stay at  home there's no set agenda and getting my kids to agree on an activity and in action is like herding cats.
I like to get up early and get things done but the kids prefer to delay, delay, delay while they watch TV or play with their electronic devices. Meanwhile Rich likes to get up later, imbibe vast quantities of coffee and read the news at a leisurely pace before he even starts to think about how to spend the day. All of which leads to a lot of frustration on my part.
So I've mostly given up trying to organise family activities now. It seems too hard, people's needs too diverse and the cost/reward ratio too out of whack.
I organise and plan events for myself though because, for me, life is better in the moment if I have something to look forward to. The three main things I like to have planned at all times are:
1. Social outings. I work from home and days can slip by without me seeing anyone apart from the family so I like to have weekly excursions to the movies, to meet a friend for tea or go to a business event in my calendar.
2. Short breaks such as a girl's getaway weekend.
3. Longer trips. I'm going on a press trip to outback Queensland in September,  am hoping to visit Tasmania with the family over the Christmas holidays and will be going to England next year for my Mum's 80th birthday.
As long as I have both short and long term plans ahead of me a routine works well to keep me anchored in the present and living in line with my values of adventure, fitness, self-care, nature and learning.
My daily routine looks something like this:
5.30am – Get up and exercise from 6-7am. Monday: Beach jog, Tuesday: Weights and toning DVD, Wednesday: Killer steps, Thursday: Power beach walk, Friday: Bike, Saturday: Power walk. I try to be mindful when I exercise and think about and enjoy what I'm doing, not worry about how much needs to be done.
7-8am – Get home to kiss my boys before they leave for school then shower, breakfast and get Kiara ready for school. I eat the same thing for breakfast every day: a fruit smoothie made by blending banana, yoghurt, chia seeds, nuts, protein powder and milk. I usually include a big piece of papaya but sometimes mix it up with kiwi fruit, apple, passion fruit or even an orange.
8-9am – Get Kiara off to school and meditate for ten minutes by the beach on the way home. The meditation helps give me a clear division between family time and work. If it's raining or Kiara takes the bus I meditate at home.
9am-12pm – Emails, copywriting work, helping and managing Mucho clients and blog writing are interspersed with laundry and the odd bit of cleaning. I find it hard to sit still for long periods of time.
12-1pm – Lunch and reading. I eat homemade soup, leftovers, eggs or cheese with corn thins while I read blogs. I find it hard to get back to work after lunch so reading time sometimes drags on if I don't have too much work to do. In that case I get comfy on the sofa and enjoy it while trying not to think about what I should be doing.
If Rich isn't home I may set the timer for 10 or 20 minutes and meditate again or catch 40 winks. I should do that daily because it really peps me up for the rest of the day.
1-3pm – More work. Although this isn't my most productive time the afternoons are good for getting jobs finished off (because I also thrive on deadlines!),  replying to emails or doing interviews.
3-6pm – Cooking tea and driving the kids around. I usually go for a 45 minutes walk on the beach too, sometimes with the kids, a neighbor or Rich.
6pm – We eat early (sometimes 5.30pm) so after supper there's plenty of time for kids' showers, homework and preparation for the next day.
6.30-9pm – Reading to my daughter in bed then I read or very occasionally watch TV with the boys. This would be a great time to do extra writing but I get interrupted constantly and achieve little so I've learnt it's best not to bother trying. That makes my working day short but means I read more and minimize the temptation of time-wasting energy-draining Internet surfing. I try to break the routine once a week with an evening outing and look forward to that.
9pm – Bedtime! The boys go to bed at 9pm. I stay up to kiss them and tuck them in (even the 16 year old requests that service!) then tuck myself in straight afterwards. Rich goes to bed later than me and gets up later.
9.30pm – I read in bed until I can read no more. Sometimes I may be asleep soon after nine and other times I stay up reading until 10pm. I dream of eight hours sleep but I often wake at 2, 3 or 4pm and can't get back to sleep for hours.
But no matter how little sleep I still get up for my early morning exercise. Sticking to the routine has helped me become an early bird and an exerciser. It blows my mind because in days gone by (prekids) I could easily sleep in until lunchtime and I still think of myself as a couch potato even though I now exercise daily.
On the weekend I catch up on sleep with a Sunday lie in (until 8 or 9am!) and sometimes I have a nap. I love naps.
I feel ashamed sharing my daily routine because it seems so boring but that's what my life is like and, as boring as it may be, it works. The routine of daily early rising, exercise, meditation and writing has helped me get fitter, become more self-aware and write more than ever before. Having a strong routine in place is also a highly effective way to keep the stress, depression and anxiety at bay.
Having a tight routine allows me to think less about mundane things like what to cook for supper (I plan a weekly menu for that) and more about creative writing,  travel plans and adventure.
So while I look forward to breaks from the routine and to holidays and adventure I love getting back into my routine afterwards too. Because, although it seems counter-intuitive, having a good daily routine makes space for you to lead an unconventional life and live your dreams.
Do you have a set daily routine? 
Share This Story, Choose Your Platform!