Girl's Getaway at the Quay West Suites in Brisbane: Part 1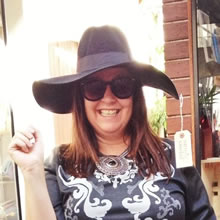 After waving a cheery goodbye to our respective offspring and menfolk my friend Lisa and I zoom off on our long-awaited girl's getaway in Brisbane. Noosa is only a 90 minute drive from Brisbane yet I only seem to visit once a year. But I always love it when I get there and vow to go more often so it's exciting to be on our way with a night at the Quay West Suites to look forward to.
Lisa is super-organised and even planned an itinerary for our two day trip but we leave an hour late and rethink our weekend in the car on the way there.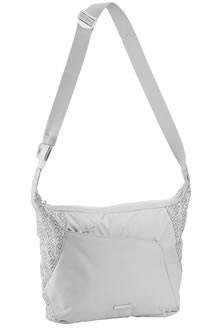 First stop is Fortitude Valley where there's a Kathmandu store with a huge winter sale. I get excited about Kathamandu (here and here) because they sell all the clothes and equipment you need for travel and adventure.
Before long my new year's resolution to not buy any clothes has been shattered.
I leave with black yoga pants, a yoga top, a travel dress, two pairs of shorts for Rich, a fabulous travel hand bag to replace one I bought in New Zealand eight years ago, which is falling to bits because I over-stuff it, and a bike light because it's dark on my early morning bike rides now winter is here.
The total sum for all these products is shockingly high ($250), even though everything was reduced by 50-75%. But I love Kathmandu and prefer to buy quality goods that last. I'm most excited about the new bag (reduced from $129 to $29). It's bigger than my old one so hopefully I won't over-stuff this one.
Here's the Kathmandu's Luzia Travel Dress I bought in violet print (regular price $139.98, I paid $49.99 on sale). It's quick dry, light weight and packs down to the size of your first. On the left you can see the 20-something Kathmandu model wandering free somewhere in Asia. On the right is the forty-something me luxuriating in  the privacy of the balcony and my suite at the Quay West hotel. Mmmm. More on that later.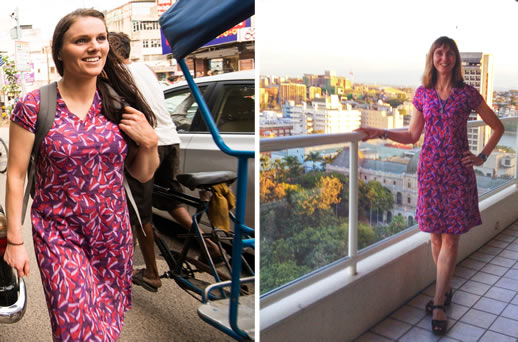 After the Kathmandu splurge we plan to wander along Ann Street and head to the Fortitude Valley markets but we don't get far. Right opposite Kathmandu we spot some interesting shops including a hip second hand clothes stores and a pop up shop.
Then, like Alice in Wonderland, we spy more shops through a back door and follow the trail to Winn Lane which is as funky as it is short. More time is spent browsing the quirky book, fashion and bric-a-brac stalls.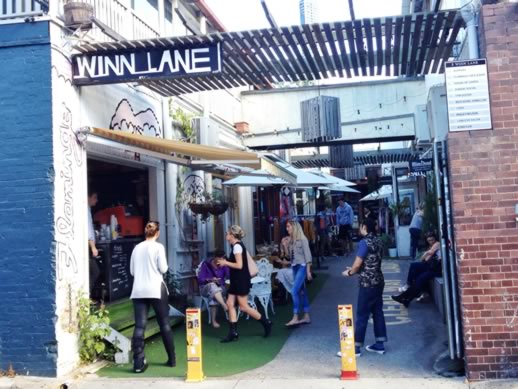 Miss Bond jewelers has handmade silver jewelry made from antique spoons which we love. The Sunday Store had brilliant palazzo pants and floppy hats as seen here on the lovely Lisa.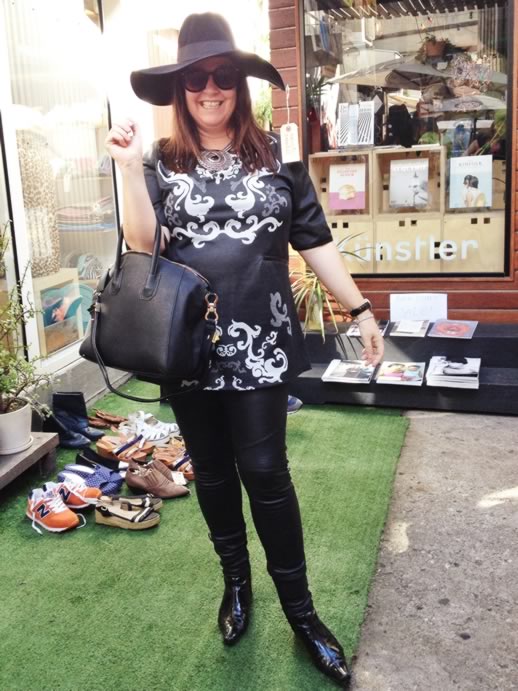 In the Bailey Nelson glases store we fall in love with the frames and the adorable young blonde-quiffed shop assistant. In a maternal way you understand. Great sunglasses are a travel necessity and Bailey Nelson has them. We put them on our wish list and wander on.
Lisa finds a gorgeous shirt for her rock god teen in a fashion store called Princessa and I can't resist a t-shirt with macaws on which is reduced from $49 to $25. I have previously revealed my love of birds here, here and here. I'm clearly a crazy bird lady so I might was well get the shirt.
Time evaporates and it's getting late so we grab a green smoothie at Ben's Burgers and dash to our hotel. We don't want to fill up on lunch because we were booked in for high tea at 2.30pm.
The Quay West Suites are brilliantly located across the street from Brisbane City Botanic Gardens and the river.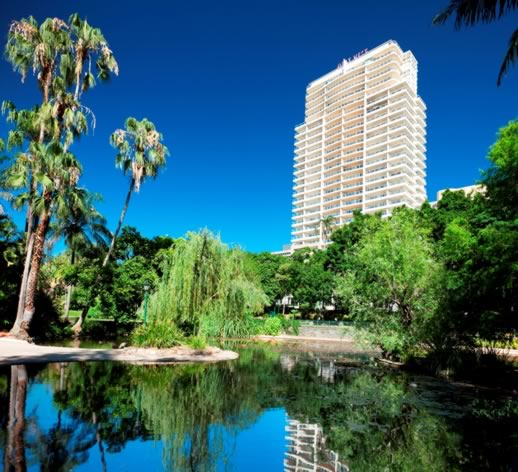 My sense of direction is hopeless but thanks to the Satnav we get there in under 10 minutes and no sooner have we arrived than a valet unloads our bags and whisks our car away.
Now all we have to do is check in to our suite and carry on relaxing.
To be continued…
Here's a preview of the view from our balcony:

To find out more about our stay at the Quay West Suites and what else we did on our Girl's Getaway click here now for free weekly email updates.
I'll be sharing another photos of the new clothes too – our Quay West Suites balcony was a great place for a fashion shoot!
What makes a great girl's getaway for you?
Share This Story, Choose Your Platform!