7 Ways to Beat Post Vacation Blues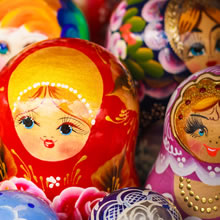 It's the school holidays here in Queensland and I'm looking forward to a couple of mini vacations. I've planned a three night family escape to the Scenic Rim (which is about three hours south of Noosa) and a solo escape to the Intercontinental Resort in Jimbaran Bay, Bali. Lots to look forward to!
But, even though I love to go on vacation I often get the dreaded post vacation blues when I get home.
You've probably experienced it yourself. You look forward to your vacation and you have a great time while you're away but then, all too soon, you're home again. Back to your boring routine and possibly with a ton of extra work to do and household chores to take care of. That's when the post vacation blues hit hard.
So how do you beat the post vacation blues?
1. Lie
I hope my clients aren't reading this but even if they are they should know that I lie for their best interests as well as my own. It's hard to take a vacation when you're self-employed and you have to be super organised.
Even then it helps to lie about when you get back from vacation. It's not a biggie but I always tell clients I'll be back the day after I actually get back.
That small lie will give you a day to recover from the journey and get on top of laundry, email. Or deal with any real client emergencies that have cropped up if need be without being contacted by all your clients.
2. Use an email auto-responder
Set up an email auto-responder during your vacation that puts the onus back on the person who emailed you to get back in touch with you at a later date. That way you won't have to reply to any emails when you get home because, in theory, anyone who really needs to hear from you will email you again when you get home.
That will halve the stress of email overload and halve the risk of you getting post vacation blues.
3. Limit travel time
I always tell people not to fly more than five hours unless they're staying a week or more on vacation. Unfortunately I'll be breaking my own rule on my forthcoming three day trip to Bali and the flight home is a night flight so I'll be tired for a few days after that.
In this case it can't be avoided but as a general rule I recommend you limit how much time you spend travelling to and from your destination, especially if you're only going away for a short vacation. Otherwise you'll get home even more tired and stressed than when you left. Which means you'll have a greater risk of getting the post vacation blues.
4. Take it easy while you're away
This sounds like a no brainer but so many people forget that the goal of a vacation should be to relax. Instead they treat their vacation like a military exercise, trying to cram in as many sights and cities as they can. Don't do it!
I've got reams of travel tips but the biggest one should be don't try to do too much when you're on vacation. Stay in one place and leave plenty of free time so you can do as you please. Chill out and read some good books or learn how to meditate. Make time to think about what you want to do with your life.
That way you'll actually be able to decompress and enjoy your vacation, and you're much less likely to succumb to the vacation blues when you get home.
5. Pack less
It's fun to take heaps of clothes on vacation when you might finally have time to dress up. But it means more unpacking and washing when you get home.
So don't make extra work for yourself. Pack less so you spend less time unpacking when you get home.
6. Reminisce
Often, when we get back from vacation, we get so busy catching up with work, friends and chores that we barely have time to process our vacation. Remember and talk about the good times with the people you went with or friends and family back home. Tell them all your funny travel stories.
Take a tip (no. 23) from The Happiness Project and bank those happy memories. Maybe organise a little slide show if you can, or take time to get your favorite vacation photos printed and framed.
7. Dream on
Since working towards a goal makes you as happy as achieving it, start planning your next vacation soon. You'll need to strike the right balance between allowing yourself time to remember the vacation you've just had and your plans for the next one.
Now's the time to refocus on living your dream, think about what you enjoyed most on vacation and what you'd avoid next time. Then you can start planning a vacation that's even better than the one you just got home from.
Sounds good? I hope so. How do you beat the vacation blues?
Want More HOT Travel and Wellbeing Tips and Ideas?
Get In the Hot Spot's free newsletter is a weekly injection of tips to help you be more adventurous, have more fun and feel fabulous. Click here now to get free weekly email updates.
Share This Story, Choose Your Platform!