11 Good Books to Read this Holiday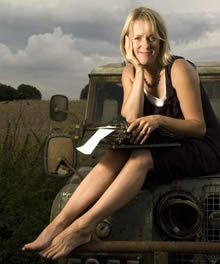 Reading is right up there with travel as one of my favourite activities. It's another escape from the real world and one I've loved since I was a child. I read widely and compulsively and don't recommend all the books I've read; only the best ones are listed below.
Travel Books
1. Wild: From lost to found on the Pacific Crest Trail by Cheryl Strayed – I'm probably the last person in the world to read this travel memoir. Some of the hike is quite boring dominated as it is by blistering feet, sweat and filth but the writing is always beautiful and the over-arching themes sublime.
2. Outside 25: Classic Tales and New Voices from the Frontiers of Adventure (25th Anniversary Ed.)
edited by Hal Espen – Collection of short travel stories by well known travel writes like Paul Theroux, Sebasitian Junger and John Krakauer as well as plenty of writers I've never heard of before.
3. Venturing in Italy edited by Barbara J. Euser and Connie Burke – A series of stories about Puglia written by a group of Americans who visit Puglia for a creative writing holiday and get to know the area. I wanted to read this before my trip to Puglia and it gave me some good insights into the area.
Personal Development
4. Your Best Year Yet: 7 simple ways to shift your thinking and take charge of your life by Kelly Exeter is a great short read by a favourite Aussie blogger. One of my favourite takeaways from this book is that decisions don't matter because we can find a way to be happy no matter what happens. I love that.
5. Tiny Beautiful Things: Advice on love and life from Dear Sugar by Cheryl Strayed – Another good read by Cheryl Strayed who changed her name to Strayed after divorcing her first husband.
6. Hurry Up and Meditate by David Michie – Great little read about meditation that covers everything you need to get started as well as how to know if you're making progress. A book to buy and keep as a reference to the why, where and hows of meditation.
7. Dharma Road A Short Cab Ride to Self Discover  by Brian Haycock is a great primer on Buddhism written by a Houston taxi driver who'll take you on a short journey through Buddhism that will make a lasting impression.
8. 59 Seconds: Think a little change a lot a lot by Professor Richard Wiseman this book has a lot of overlap with Yes!: 50 Scientifically Proven Ways to Be Persuasive but it also introduces new ideas and where Yes! is about ways to persuade people to do things 59 Seconds is also about ways to improve yourself too.
9. Life in Half a Second: How to Achieve Success Before it's Too Late by Matthew Michalewicz – Great read which outlines a proven path to success that's supported by science and research and will help you reach your goals and aspirations faster. Life in Half a Second is the first "fact-based" formula for achieving success in life and business. Proven through thousands of studies and decades of research, it presents the five doors you must walk through to achieve success in your career, business, or personal life.
Fiction
10. Me Before You by Jojo Moyes – This is a British romance of the type I don't usually read about a woman who falls in love with her paraplegic boss. It tackles tough issues like euthanasia but it's basically a good light read and there's nothing wrong with that.
11. Reconstructing Amelia by Kimberly McCreight – I almost didn't read this book because it deals with a mother whose teenage daughter commits suicide so it sounded heavy and depressing which is not what I need. But it's more of a high school thriller about a girl who dies and her mother's struggle to deal with that and suspicion that it wasn't suicide. Reads like a good thriller and makes me want to read more thrillers.
Have you got any good books to recommend us?
Share This Story, Choose Your Platform!