My 7 Resolutions for Body, Mind and Soul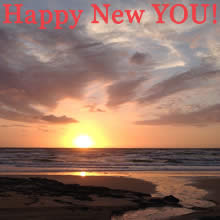 Now I know we really can change at any age I'm excited about the year ahead and ready to introduce more positive changes into my life. I'm so confident I can do it that I'm ready to share my plans with you.
Part of me is terrified by this because despite my best intentions, who knows how the year will pan out and what life will throw my way. But despite that I'm ready to commit and give it a go. I'm ready for a new adventure and mentally prepared to take on a challenge.
I've divided them up between body, mind and soul to keep things in balance.
Body 
1. Quit chocolate and replace it with 15 minutes of meditation after lunch and a ten minute nap
I've got to quit chocolate because I don't have an off button. Last year I literally ate my body weight in chocolate (don't judge me, I was depressed) but I've put on weight and I don't want to carry on getting heavier because then I'd have to buy loads of new clothes (see no.4).
I've been an emotional eater my whole life though I'm blessed with a fast metabolism and I'm tall so I'm not over weight , although I soon could be if I carry on guzzling so much chocolate.
So I'm ready to address the problem and take control of my eating. My aim is to stop eating chocolate and sugar completely for  a while, stop eating processed food forever and eat more of the healthy food I love to eat instead of just the quick, easy meals I cook for the family to keep the kids happy.
Once things are back in control I'd love to eat chocolate on special occasions or when travelling but not every day.
2. Maintain my fitness levels
My exercise schedule includes regular walks (most days), along with weekly bike rides, killer steps sessions, exercise DVDs and possibly a dance class or yoga session too.
Although exercise alone didn't make me any less depressed it keeps me off the streets, gets me outside in nature (which is essential for my mental health)and sometimes it helps me spend time with other people too.
I look forward to my beach walks so I need to make sure I keep getting up early to fit them in before anything else.
Mind

3. Meditate every day and continue to incorporate mindfulness into daily life
Last year I finally find out how to learn to meditate and got in the habit of regular meditation. This year I want to make sure I meditate daily and continue practicing mindfulness both to live more in the present which makes me happier and to break old patterns, like shouting at the children when I'm stressed or tired at the end of the day, and procrastinating on social media when I should be working.
In addition I plan to continue to work on myself and get support as I grow and commit to meditation and mindfulness with private therapy sessions and group therapy having found a therapist who's a good match for me.
4. Don't buy any new clothes this year
Having too much stuff gets me down so I'm planning to reduce the problem at its source by buying less. If I can declutter the house in any spare moment and if I end up spending less over the year by not buying any new clothes that will be a bonus.
I have a wardrobe full of lovely clothes so I just need to wear those and resist buying any new clothes or shoes which will be hard even though I don't need anything. I will buy get new undies if needed because there is a proven link between wearing saggy, stained, shameful underwear and having low self esteem.
Soul
6. Make sure I catch up with a friend at least once a week
I'd love to see my friends every day and I should aim for seeing them twice a week but sometimes I can go for a month or more without seeing a friend, mainly because I get immersed in work and kid stuff and all my friends are as busy as me. So I need to organise coffee or movie dates in advance or find a friend who I can walk or bike with every week to help me stop feeling lonely too often.
7. Make time to enjoy my family 
Sometimes it feels like we're room mates or worse that I'm a hotelier and my kids are the guests. So I'd like to make sure I actually enjoy fun activities with my family at least once a week as opposed to just living with them and managing their food intake, social life and laundry.
I'd like to spend some time alone with Rich every week, either to go out for a juice bar, a walk or a movie and I'd like to play with the kids once a week, preferably physical activities I enjoy like biking, slacklining or boogey boarding although card and board games or baking are good options. This will be hard as I have three kids and they all need one on one time although Luke (aged 15) is too cool to hang out with me now I'd still like to try to spend sometime alone with him. Maybe I'll try to rotate it and enjoy one kid each week if that makes sense.
7. Complete a book
Every year I plan to write a book then I don't finish it. So this year I'm going to make it easier by turning the 52 Exercises into a book and starting with that.
I'm a terrible perfectionist but I need to complete more things rather than just coming up with new ideas that I can't follow through on.
In 2014 I need to focus on completion and just get the book finished and on sale (as an ebook) so I can move onto other books and keep producing finished products rather than sitting on a stack of half-finished pieces of work.
That's it! Chris Brogan chooses three words at the beginning of each year to keep him on track so I thought I'd do the same and allocate one to each element I'm working on.
So my word for Body is Play (and rush less), my word for Mind is Be and my word for the Soul is Complete. It all comes together to make 'Play be complete' which is a pretty good phrase to keep me on track with everything.
I'll keep you updated on my progress (or not!) with these new year's resolutions here so please subscribe now so you don't miss out.  That way you'll get free weekly email updates with unique content you won't find on the blog including tips to help you be more adventurous, have more fun and feel fabulous and links to the best stories.
What are your plans for the year ahead? Are you considering your body, mind and soul as you plan the year ahead and make your resolutions or is something missing?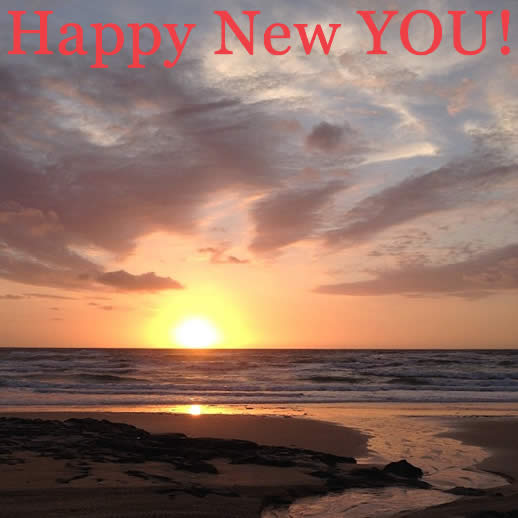 Want to be more adventurous, have more fun and feel fabulous? Sign up here now for our free weekly newsletter – it's chockablok with hot content which you can only get in the newsletter as well as links to the best posts
Share This Story, Choose Your Platform!