5 Travel Essentials and What to Pack Series Announcement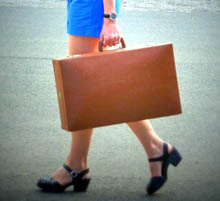 When planning your next trip are you always wondering what to pack and how to squeeze everything in? Although I've been travelling 25 years and always dreamed of travelling light I've only started managing it recently.
Previously most of my trips were long haul and long-term so it made sense to take as much as I could with me. Well, that's how I justified my over-packing anyway. But recently I've been living in one spot and traveling away from home on trips of up to 14 days or on weekends away which can be anything from 24 hour jaunts to five night escapes.
By the end of this year I'll have been on international press trips to Canada and Japan, family camping holidays, short business trips and long weekends away both with and without my family. Phew!
Every one of those trips is different too with some to the city and others to island resorts. Sometimes, if I'm networking or meeting new people, I need business clothes or smart casual outfits and other times I take only my oldest clothes because I'll be roughing it in the bush.
Recently I've stayed everywhere from luxury boutique hotels to a tent and I'm not talking about glamping either; we do call out tent the Taj Mahal because it's massive and domed, but it's definitely not luxurious.
Thanks to all these trips and the diversity of them I've managed to come up with a few tricks to get the packing done fast so I decided to start a new series about what to pack and how to travel light covering:
What's in my wash bag?
What's in my carry on bag for a weekend away?
What's in my handbag?
What's in my carry on bag for a long haul flight?
I'll start next week with what to pack in your wash bag because it's the one thing I most fear will go missing when I travel and I've got packing it down to a fine art.
Stay tuned for next week to see what's in my wash bag. Clue: it doesn't look like this beautiful Kosmea travel kit but I wish it did.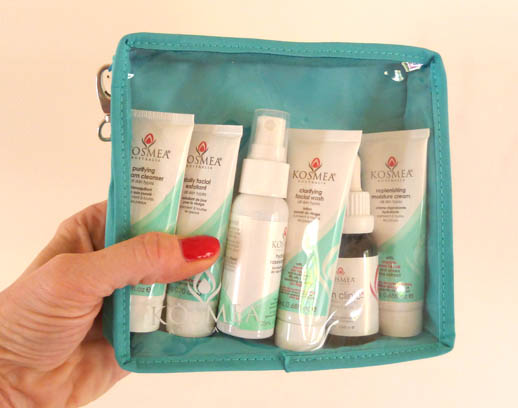 What to Pack Essentials
1. Quality luggage that won't break or bust open when it gets thrown around by baggage handlers at the airport and dumped into carts by the conveyor belts.
Great luggage brands like Antler and Samsonite are worth spending more on as they will last well so you'll get good value for money in the long run. You can find hot deals on quality brands from many online luggage stores which often sell older lines at heavily reduced prices.
I got three pieces of Antler luggage including this carry on bag plus two larger bags for $299 at Luggage Direct.
2. Mini padlock with combination lock so you can lock all bags that will go in the hold.
3. Distinctive bag tag so you can easily recognise your bag on the baggage collections conveyor belt and no one else takes it accidentally.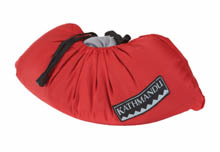 4. Pillow or neck rest because I cannot sleep without something to lean on. You never get a pillow on short-haul flights, trains or buses so I take my own pillow with me so I can still get some zzzzzzs or at least rest my weary head. I've had a Kathmandu travel pillow like this one for six years and still love it. It packs neatly into itself, the inside is soft cotton and you can sling it in the washing machine when you get home.
5.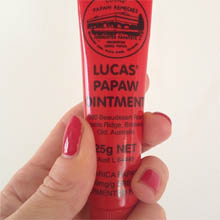 Pawpaw ointment is essential for those dry lips, hands, cuticles and heels which are an inevitable part of travelling and getting older. This Lucas pawpaw ointment is made near me in Queensland but you can buy all over Australia.
What do you always pack no matter where you're going?
Do you manage to travel light or do you end up lugging stuff around with you that you never use? 
Subscribe to Get In the Hot Spot for HOT Travel and Lifestyle tips.
Get free updates by email or by click here to get the RSS feed.
* I was sent the Kosmea travel kit (and products) for review and editorial consideration in accordance with my disclosure policy. I haven't been paid to write this post but I'm sharing it because I'm always searching for the best travel products and I'm sure Get In the Hot Spot readers are too. All the other products mentioned were paid for by me. 
Share This Story, Choose Your Platform!