52 Exercises: #39 Bike Ride to Peregian Beach With My Bro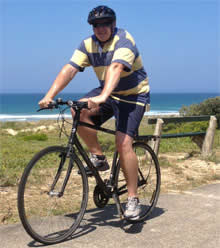 Only mad dogs and English men go out in the midday sun but we don't have a choice. My brother Tom, who's visiting from England, wants to join me on one of the 52 Exercises and time is limited.
I pick Tom and my mum up at 7am from their 24 hour trip from the UK to Australia and drive them back to our place. By the time Tom has had a cuppa (we both drink endless cup of tea each day), eaten a bagel and been given a house tour it's already mid-morning.
I haven't seen my baby brother since I was in England a few years ago but nothing has changed. I let him have a quick a shower before putting him to work pumping up our bike tyres.
It's springtime here in Queensland but temperatures are already hovering over 30°C (86°F) in the day time so even blowing up bike tyres is enough to make you break a sweat. I oversee his efforts and go to get some water bottles.
We leave our suburb of Sunrise Beach at 11am, and are already cutting through the next door suburb of Marcus Beach when I remember there's a magpie who's on the attack.
Every spring in Australia when the magpies have eggs in their nest these attacks happen. Magpies are territorial birds who defend their eggs fiercely and seem to particularly feel threatened by cyclists.
No sooner have I finished warning Tom than we enter the magpie's zone. The magpie ignores my brother but lets out a fierce tak and swoops down on me, its beak connecting with my cycle helmet with a loud rap.
I put my head down and cycle madly. It would be funny if there wasn't a real element of danger. A child in Melbourne lost an eye to one of these birds so I'm glad I've got my sunglasses on.
Passing cars slow down to watch the spectacle and when I finally get out of the attack zone I get off my bike, puffing and laughing.
"Do you see what I mean?!" I ask Tom. He does.
After that it's a pleasant bike ride along the cycle track above the beach away from the traffic on the David Low Way. A lot of the ride is in the shade and it's only about 7km (5 miles) but we're still hot by the time we arrive at Peregian Beach 30 minutes later.
We head straight to Le Bon Delice, a tiny patisserie owned by a French-Irish couple which comes highly recommended and settle into a shady table outside. My quiche is fresh and tasty and the mustardy salad dressing reminds me of France.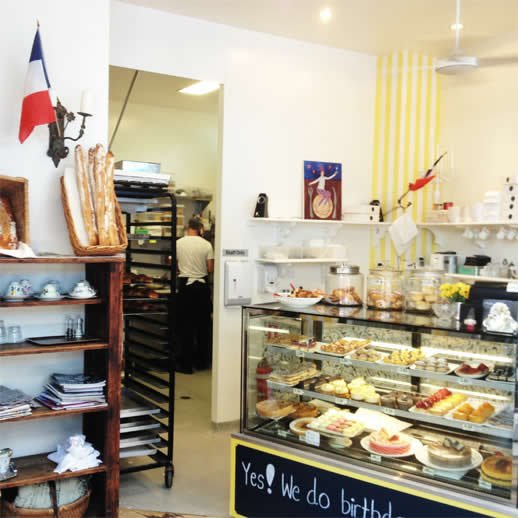 I tell Tom about our new business venture and he tells me about his work in recruitment. I haven't seen him for two years but that makes no difference. I can tell my little brother anything and he tells me the funniest stories about  his life.
I share my profiterole with him which is the ultimate display of sisterly love.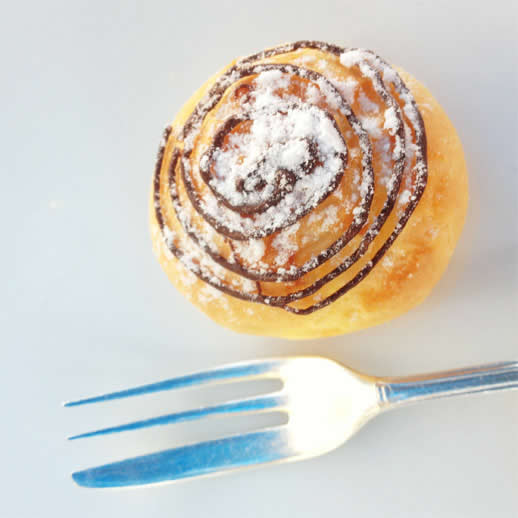 We could sit there all day talking but there are things to be done. Mum will be wondering what we're up to and worrying about us, just as she did when we were aged seven and ten even though we are now both in our forties, and it's time to get the Candy kids from school.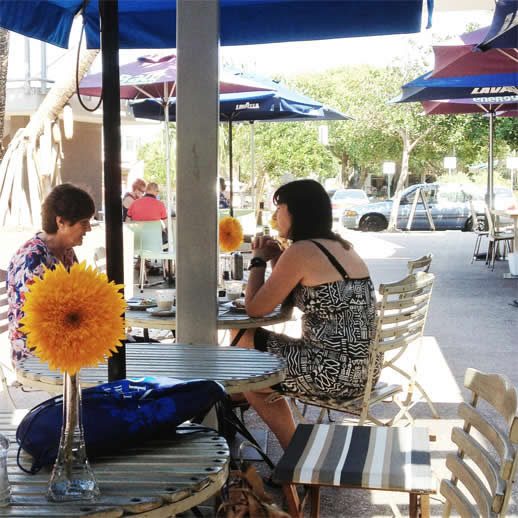 Reluctantly we get back on the bikes and cycle off in the heat. The midday sun beats down, the green and blue striped sea  peeks out from behind the shrubbery and the air rushes by my face as we pedal along.
Biking in the sunshine to a cake shop is my idea of a perfect day and it's even better with my brother here to share it with me.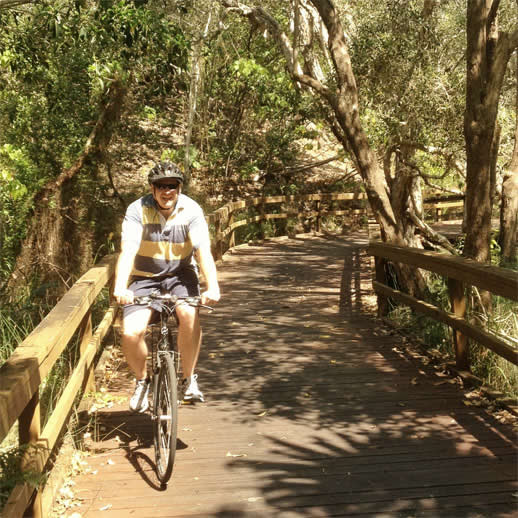 Thanks for Reading
If you're enjoying Get In the Hot Spot and the 52 Exercises Quest please share this post on Facebook. Thank you.
Join Thousands of Vibrant Readers with the Free Weekly Newsletter
Are you a travel lover who'd like to make sure your later years are filled with adventure, fun and curiosity? Click here to subscribe now for a free weekly email updates from Get In the Hot Spot.
Share This Story, Choose Your Platform!