2017 in Numbers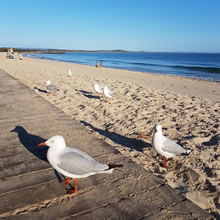 Still feeling horribly overcommitted, I don't feel as if I've achieved much this year. I feel bogged down from battling with endless deadlines, details and domestic duties and unable to see the bigger picture.
But when I pare the year back to simple numbers I can see that I have achieved many good things.
What helps me carry on
Along with my health essentials which include exercise, mindfulness, meditation and gratitude, Sandra Pawula's monthly email is one of the greatest things that has helped tether me to reality during 2017.
Inspiringly named Wild Arisings, the newsletter arrives around the time of the new moon with a heartfelt reminder to set a new intention every month. It reminds me to reflect on the previous month and the one to come. It helps me feel connected to my innate wisdom and nature. It also helps me step back from the general rush of life and reminds me there is a deeper purpose to our existence.
If you aren't already familiar with the Wild Arisings newsletter sign up here. I love it and so appreciate Sandra's role in supporting me through a tough year.
2017 Reviewed in Numbers
3 teenagers still living at home – Our daughter turned 13 last month, our youngest son is 16 and our firstborn is 19. He's 6 foot 7″ tall and is always hungry.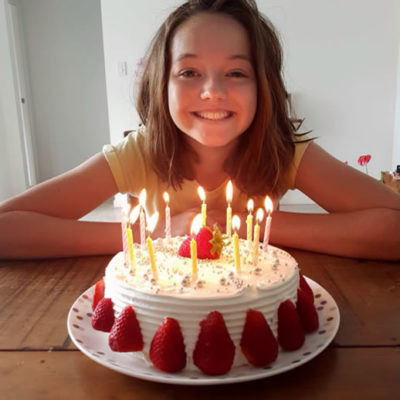 115,000 words written – On my travel blog and for my copywriting clients. This year I've worked with a plastic surgeon, a golf course, a luxury day spa, a restaurant and a couple of Tanzanian safari companies amongst others. I am truly grateful for their support and for helping me keep food in the fridge for those hungry Candy kids.
1,370 kilometers run – Or 851 miles.
3,577 kilometres cycled – Or 2,222 miles. Quite impressive considering I'd never ridden a road bike before I started my triathlon training.
242 kilometres swum – Or 150 miles. This is a good guestimate which includes both pool and ocean swims. Not bad for someone who prefers to swim with her head above water and refused to swim freestyle until February this year.
2 hours 48 minutes – The time it took me to complete my first triathlon in November. Triathlon tips for beginners there if you're interested.
65.7 kph –  Top speed on my bike (or 41mphmiles per hour. Flying downhill, gripping the handlebars with fear during the triathlon.
44 – My average resting heart rate.
24:05 minutes – My latest personal best for running 5km at parkrun, compared to 27 minutes in 2015. I've continued to challenge myself.
43 – My VO2 Max which apparently indicates my fitness is that of an excellent 2o-year-old. Please note, when I was 20 I would probably have been classed as an unfit 40 year old!
36kg – Chocolate eaten. A very naughty habit but it balances out all the exercise! I can't get enough of Lindt Mint Chocolate at the moment! These are two of my favourite things: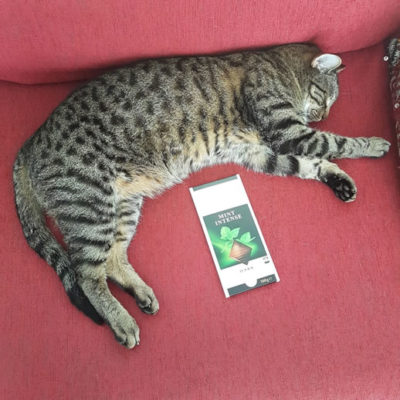 1 – Very special trip to Vietnam enjoyed with my 19-year-old son
7 courses studied and passed – For my Masters of Education in Guidance and Counselling.
1 sparkling new pool created in our garden – Including tropical landscaping so we can relax at home in style.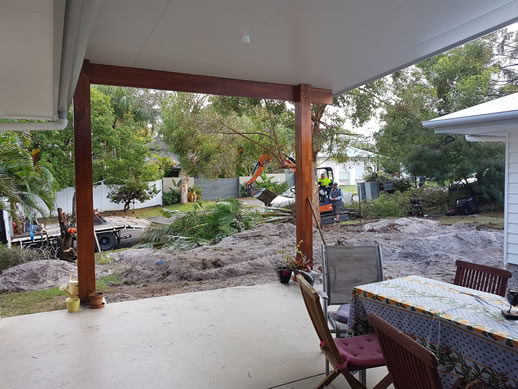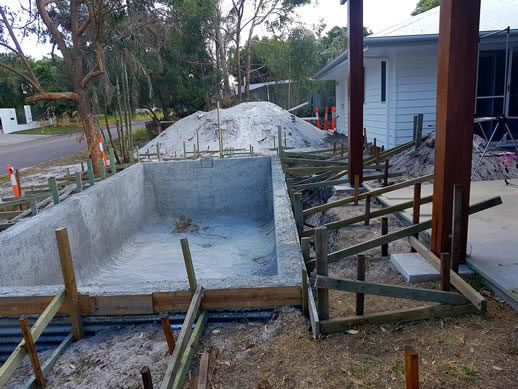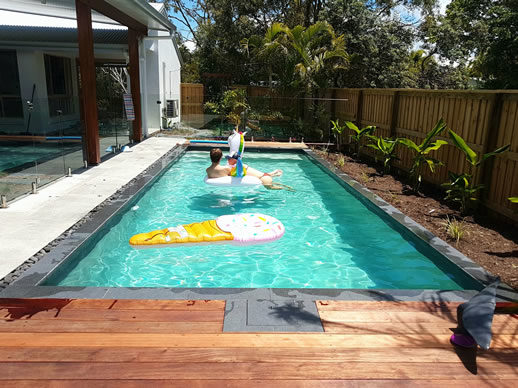 256 5 am starts – For training purposes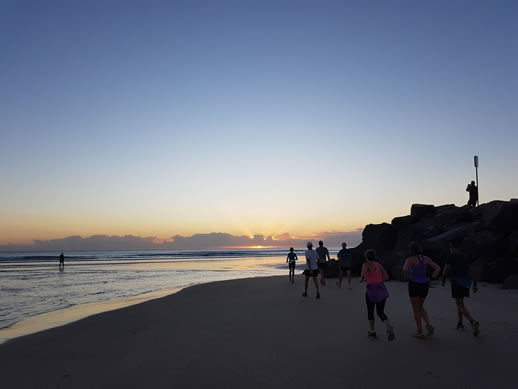 156 plants and trees planted in our new garden – Another good guestimate. The landscapers did  most of the work but I like to get stuck in when I can.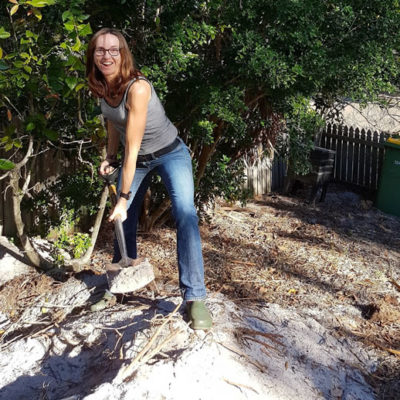 1 orchid I successfully grew
1 reunion with dear old friends from New Zealand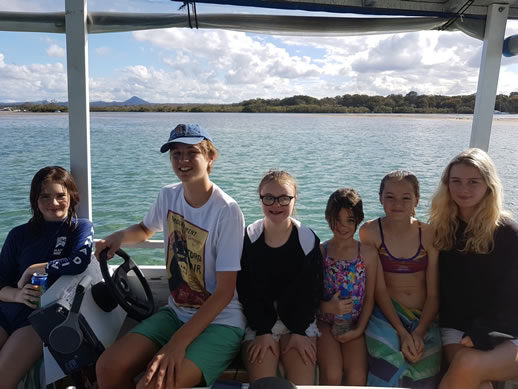 Fitness Tracking
In case you're wondering how I track my exercise, I upgraded my old Garmin Forerunner 235 for a new Garmin Fenix 5s just before my triathlon. It's beautiful white like the one pictured here.
If you'd like to track your heart rate, steps, walks, runs or bike rides, and don't swim, the Garmin Forerunner 235 is significantly cheaper and equally wonderful.
Happy Holidays
I'll be offline until mid-January. We'll be camping before Christmas, then spending time at the beach and in the new pool over Christmas and the New Year.
Thank you so much to all my dear readers and sponsors. It's been a tough year, made better thanks to your support.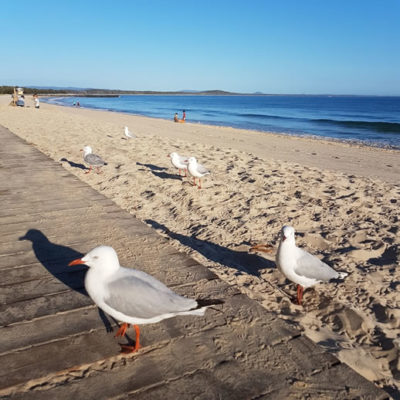 What are the significant numbers for you this year?
Join Thousands of Hot Readers
Get in the Hot Spot's newsletter is a weekly booster to help you be adventurous, have more fun and feel fabulous in your forties and beyond.
But don't just take our word for it. Click here to subscribe now (for free) and find out for yourself.
Share This Story, Choose Your Platform!