52 Exercises Quest Ends: Swimming Laps and New Beginnings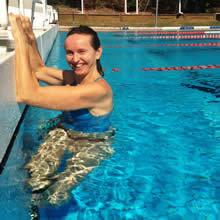 I'm wearing a bikini, a sun hat and sunglasses. I get in gingerly even though it's hot outside and the water is warm. I sink in slowly and then start doing what I call granny laps, slow breast stroke with my head above water. I look ridiculous but I don't care.
The water is clear and blue, the air warm, the sky bright. I can hear birds singing, the rustle of trees and children squealing. The water is fresh against my body, supporting and caressing me allowing me to stretch out fully and shrug off all my anxiety and fears.
Arms stretch and pull back through the water. Legs bend and push against it propelling me forward slowly but constantly.  Faster swimmers pass me but stop at the end to catch their breath. I swim on and on.
The slow rhythm and lack of challenge gives me time to think while I swim and there's a lot to think about. It's the end of December, the festive season a time when we all consider the year that's gone by and plan the new year ahead of us.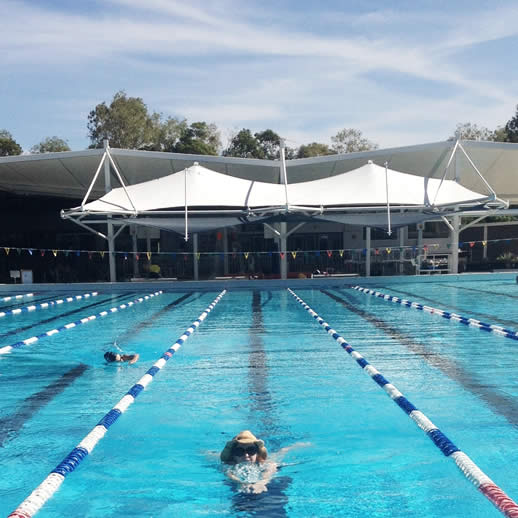 In many ways this year has been bad. I've made some unwanted discoveries through hours of therapy and by spending time learning about myself  instead of running away. It's been hard. The urge to follow old habits and keep running is so strong. The face of self hatred, when it rears its ugly head, so very cruel.
I called it a midlife crisis but it wasn't fun or funny. This was depression, a mental illness which has visited me before and hung around at the end of 2012 nagging, pestering until finally it couldn't be ignored anymore and something had to be done in 2013.
It's not the first time I've experienced depression and anxiety but for the first time since childhood I faced this monster sober and crutchless, apart from mountains of chocolate which brought me solace and thighs that are starting to rub against my summer shorts.
I need to work on that chocolate addiction next but not before I've taken time to celebrate all I've achieved this year. The huge strides I've made like learning to meditate, learning about mindfulness, practicing mindfulness and noticing the changes those things have brought. Noticing my feelings, emotions, sensations and thoughts. Noticing them but not reacting to them.
2013 will stand out because although I didn't have time to reevaluate myself and my life I made time to do it. But only because it was a life or death situation.
As a last resort I finally took time to pick, probe and poke around my inner psyche, the subconscious reactions, the chain of conditioning that started in childhood and has been raging unchecked ever since. Sometimes stirring down to embers until stress fired if up again.
And today I feel better. Better than before. Surer, stronger and calmer. Cool, calm and collected as I swim lap after lap after lap.
Next year I will be 46 years old so it's taken a long time but maybe I'm finally shedding off all the stuff I was fed by parents, society and peers and found out who I really am.
During my moments of deepest insecurity my friend Molly edited some of my writing and wrote:
"I think this relates to the idea of having the time, suddenly, once our children reach a certain age, to actually think about ourselves again. Reconnecting with that can be terrifying and exhilarating. We can choose to ignore the opportunity, or embrace it as you have."
Now the water embraces me and swimming takes me back to the beginning. To the beginning of the year and to the beginning of my life, to life in the womb that I can't remember and to the pain of my daughter's water-birth nine years ago which I can.
Swimming is a form of rebirth as is a new year but we're reborn every day and every second of every day if only we can recognise it.
This very moment is a new beginning and we must embrace it as the water embraces me now, as our mothers womb embraced us before birth, as we embraced our newborn babies and they will theirs.
I haven't found my true self yet but she is there, in the water slipping between my fingers, in the air over my head and rustling softly in the trees.
20 laps of an Olympic pool seems like plenty. I walk up the steps and out of the pool leaving a trail of water behind me. It will soon evaporate and vanish, just like the swimming woman did, just like the woman in crisis did. That me doesn't exist any more yet we are all still here and the world seems fresh and bright, cleaner and clearer than it has ever been.
The present and being present is a gift that we can unwrap right now. New beginnings are all around us and how we greet them changes everything.
A gentle float to celebrating the 52 Exercises Quest ending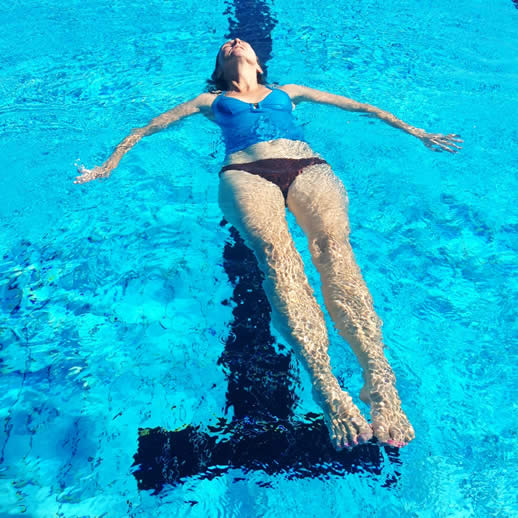 Thank you for reading and cheering me on in my quest over the past 12 months. I tried and wrote about 52 exercises this year which was an interesting physical and mental activity.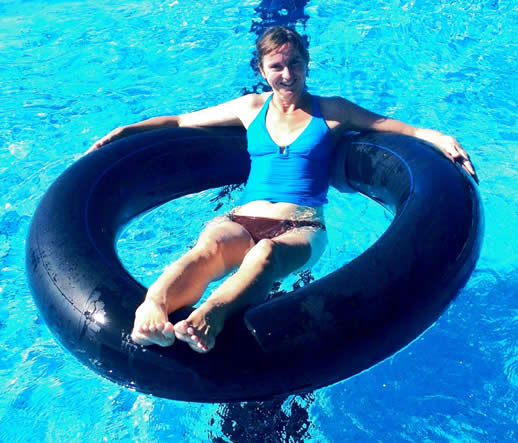 Now people keep asking me what I'm going to do next and the answer is I don't know. 52 sleeping positions sounds good, I'm interested in trying the primal lifestyle but I still want to write a book so maybe I need to blog less and focus on book writing more.
Whatever happens I'll still be here, still blogging and still evolving and growing with you. Focusing on trying to keep our spirit of adventure and fun alive as we move past forty and beyond.
Got a Comment?
We'd love to read it so leave a message below. I'll be offline camping for a five nights but can't wait to read your comments when I get home.
Get the weekly newsletter – To get free email updates from Get In the Hot Spot click here and subscribe now for unique lifestyle tips that you can't find on the blog and links to the best stories.
Share This Story, Choose Your Platform!