Photo Friday: Uluru at Sunset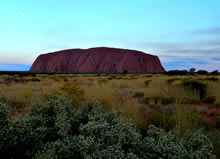 I love rummaging through the free photo organising and editing software Picasa where I keep all my travel photos. My only wish is that digital photography had been invented back in 1986 when I first started travelling alone. I'd love to be able to share some of those old travel photos including classics like me on top of the Twin Towers in New York. Sadly that's one photo that can never be reproduced now.
But there's no point dwelling on the past and wishing we could change it, all we can do is look at the present and be grateful for what we have right now.
And I am supremely grateful for my visit to Uluru a few years ago with Tourism NT and the memories. The rock, the light and the atmosphere were sublime. Here's one of my favourite photos which was taken at sunset.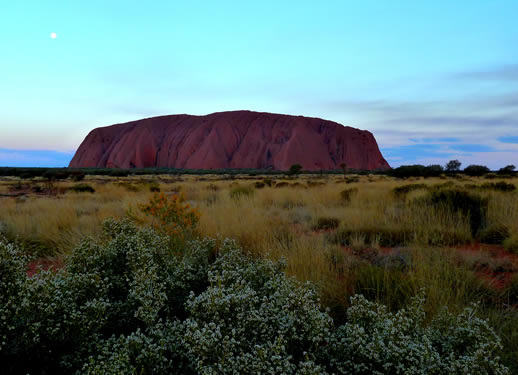 If you're thinking of visiting Uluru but are worried about the expense and time getting there check out Is Uluru worth the trip?
If you'd like to see more photos before you decide I devoted a whole post to Uluru sunrise and sunset photos and another to 15 Things to Know Before Riding a Camel that I Learnt on an Uluru Sunrise Tour but this sunset shot stands out.
Here's to you Uluru!
I am very grateful for digital cameras and digital photography. There's nothing like a great photo to bring back all those happy travel memories is there? 
Share This Story, Choose Your Platform!