Travel News! Visiting England and Our Grand Plans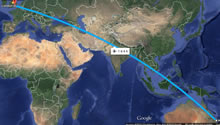 Although I don't miss living in England because I have a morbid fear of the cold, I do miss family and friends I left behind almost 20 years ago when we moved to Australasia.
I've only been back to England a handful of times since then because it's so expensive to fly a family of five all that way. Ludicrously expensive, and most of my money gets spent at the supermarket anyway, because the Candy kids are large mammals who eat a lot.
But I digress. Despite the expense of flying to England from Australia I make an effort to go back every four years because nothing beats connecting with old friends and family members who know and love you more than anyone else.
On July 4th my mum is celebrating her 80th birthday so of course I want to be there with her. Thankfully her birthday's smack in the middle of English summertime or I might not be looking forward to the visit so much.
I'll be taking along Kiara (aged 10) and Max (aged 13) but leaving behind Luke (aged 17). Luke's in his last year of school so he needs to work and will be staying home with Rich who'll be holding down the fort with all things internet marketing related.
Meanwhile ere's what me, Max and Kiara be getting up to:
Flying Emirates via Dubai from Brisbane to London – it only takes 24 hours – not including getting to and from airports and stopovers of course!
Testing the new HumanCharger by Valkee to see if it really will help me get over jetlag faster;
Staying with Mum in Leicestershire and seeing aged relatives: Auntie Prue, Auntie Chrissie, Uncle Tim and my godmothers Helen and Rona.
Seeing my naughty school friend Anne-Marie who I last I saw four years ago when I last visited England. She's now a god-fearing, homeschooling mum! We'll take the kids to visit Foxton Locks canal and the National Space Centre together.
Seeing my dear friend Teresa from Costa Rica who I haven't seen for six years. She now has a beautiful young family so we'll be visiting Waddeston House and gardens in Buckinghamshire which sounds like a good place to enjoy a picnic in kid friendly surroudings.
Nipping to London to visit Jackie and Steve – two very old friends from Zimbabwe (where I got culture shocked by visiting witchdoctors and seeing people eating chicken feet) who I haven't seen for over 2o years. I'll have to ask them when it was as I can't remember!
Celebrating Mum's birthday at CentreParcs Holiday Village in Longleat, Wiltshire with honorary auntie Dot plus brother Tom and his family and our sister Janet. Hopefully that will be a formative family holiday.
Visiting Longleat Safari Park since we're in the area.
Staying with Tom in Hertshire.
Staying with my bestie and very dear university friend Fiona plus her three boys and film directing hubby in Hampshire.
Going to Paris on Eurostar which I'm very exited because I've never been through the chunnel before and I haven't been to Paris since I lived there in 1994.
Staying at the Mercure

Paris

Terminus Nord Hotel because it's right by the Gare du Nord where the Eurostar arrives from London and a great base for a whistle-stop 36-hour Paris experience.
Flying home from Paris to Brisbane via Dubai. Phew! I think we'll be feeling happy but tired by then.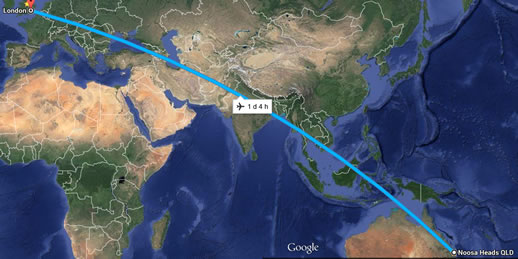 Don't worry – this blog will carry on ticking away while I'm gone as I have weekly posts scheduled and of course I'll be back at the end of July to share our adventures with you.
Happy travels until then!
x Annabel
Want Travel and Wellbeing Inspiration?
Get In the Hot Spot's free newsletter is a weekly injection of tips to help you be more adventurous, have more fun and feel fabulous. Click here now to get free weekly email updates.
Have you got any travel plans? Big or little…
Share This Story, Choose Your Platform!