The Worst Job in the World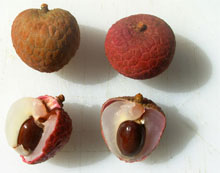 Lolita stood six foot tall, had white blond hair and she played the bagpipes.
I never could understand how she'd got interested in the bagpipes, let alone learnt to play them and then enjoy it so much she even took them traveling with her.
Her height wasn't that unusual for a Scandinavian woman, but her musical preferences were rare for anyone. Even the Scottish.
As if she didn't already stand out enough, Lolita also had acid blue eyes and a golden tan from the Israeli sunshine. Then, just in case anyone failed to notice her, she only ever dressed in a skin tight vest top and denim cut offs which accentuated her exceedingly long legs. They were cut off short so it wasn't just her legs that got exposure but also the bottom of her bottom.
If that didn't get all eyes on her she could always play the bagpipes which ensured everyone in a one mile radius knew about her.
Despite her comely name and appearance, Lolita was scary.
She told me she'd been teased as a child because Lolita means oral sex in Denmark where she hailed from. It's an unfortunate name choice in many countries where the word "Lolita" means a sexually precocious young girl and doubly unfortunate in Denmark.
Lolita and I met on a Kibbutz in Israel. I'd tell you the name but those kibbutzniks were scary too. I don't want them to track me down so let's just call it Kibbutz Hellon.
I'd just graduated from London University with a degree in English and French which left me practically unemployable. Fine by me as I didn't want to work any way. I just wanted to bum round the world.
So why I chose to spend my summer working on a kibbutz in Israel I do not know but I was up for the cultural experience. Keen to immerse myself in the Israeli culture, live with Israelis and eat Israeli food for six months. In exchange for that experience I was more than willing to work and avail them of my strong work ethic.
The kibbutz was huge and I envisaged myself in the creche entertaining the cute kids and bonding with my co-workers.
All meals would be provided so no cooking of course, then there was a huge free pool and several beaches near by so, outside work hours, I should be able to relax and enjoy Israel and its people.
I've been cursed with a fanciful imagination and optimistic outlook which have oft been my downfall so the reality of kibbutz life hit me hard.
There were about 2,000 residents on the kibbutz. In case you haven't heard the term kibbutz it's a uniquely Israeli concept which is like a commune where people all live together, though in separate houses, and work together for the communal good of all. Most kibbutzes focus their industry on farming.
Many travelers I know have had great experiences in kibbutzes but sadly that was not the case for me and I didn't last long at Kibbutz Hellon.
I stayed seven nights and during that time I had three different jobs.
My first job was to serve food in the canteen.
Easy peasy, I thought. I'd worked in pubs and restaurants in London. I was looking forward to interacting with the kibbutzniks over  some yummy food and getting to know them a bit.
But they didn't feel the same way about me.
The food I served was never good enough. The schnitzels were over-cooked. The flat bread dry. The felafel soggy.
No one ever cracked a smile and no one ever talked to me except to complain. Which was often.
The other volunteers agreed the work was bad but we decided to cheer ourselves up with a trip to the pool.
The outdoor leisure area was a lovely scene with groups of women sitting chatting while their kids played nearby or splashed around in the water.
But when our little group of volunteers turned up silence fell. People stared resentfully at us then looked pointedly away. Only the insects buzzed and the message was clear. We never returned to the pool.
Admittedly, apart from me and my travel companion, we volunteers were an odd bunch. Lolita was the least of my worries compared to Tomas, a gangly German youth who trailed me everywhere saying he wanted to be my Teutonic knight and still haunts my memories.
After two days I switched jobs electing to work behind the scenes in the kitchen as a washer upper. I'm a sensitive soul and don't enjoy being verbally abused while at work. Or anywhere.
Washing up was another job none of the locals did. The industrial kitchen was like the inside of a giant dishwasher. The heat and steam phenomenal. An inferno in the already hot Mediterranean summer. My job was to stack the clean plates that whizzed by on a rotating conveyor belt.
I lasted two days on that too, before seeking advice from Lolita, the most experienced volunteer on the kibbutz.
"Come work with me in the fields," she said.
"It is much better than working inside. And you start work at 4am then finish at 10am, so you have the whole day free after that."
But free to do what? Play the bagpipes I suppose.
Being a seasoned beach bum I had already visited the beach. I could handle the fact that it wasn't a scenic beach. There was sand, sea and plenty of room to lay down your towel but this wasn't a place where you could be lulled by the sound of the waves gently breaking on the shore.
It's hard to relax on a beach when the soundtrack is fighter planes whizzing by followed by a distant boom as they off load their bombs on the Lebanon.
So, with the relaxation opportunities in Israel blown apart, job satisfaction was key to making my kibbutz stay enjoyable.
Lolita was right. Working in the fields was much better than kitchen work. We rode off in a truck as 3.30am to distant fields where rosy lychees ripened on a thousand trees.
Our job was to lift the crates of lychees which had been picked the day before and load them into a special chamber where they were treated to kill bugs. This bleached them from deep pink to grey, so the lychees were then plunged them in a potent mixture of chemicals to restore their color.
Then we sorted them, sitting on wooden crates and throwing grade A lychees one way and grade B lychees the other way.
Me and Lolita were the only two kibbutz volunteers working the lychee fields.
The other lychee workers were poorly paid Lebanese men who schlepped over the Israeli border each day to make a few piastres. They were a friendly bunch but, since their english was even more limited than my arabic, we didn't have a language in common so they communicated the only way they knew how – through gestures. The main gesture was seeing if they could bounce a lychee off my forehead when I wasn't looking.
In case you haven't experienced being bombarded with lychees they have a rough skin (see picture up top) and it hurts.
After three days I'd had enough and so had my travel companion, who'd stayed on in the kitchen preferring verbal abuse in a place hotter, steamier and meaner than hell rather than getting up early.
So we did what anyone in their right mind would do. We ran away.
Well, not properly, we did tell the kibbutz manager we were leaving  before we high-tailed it, traveling round Israel to see Jerusalem, Bethlehem and the Dead Sea.
Then we nipped over the Egyptian border to the Sinai where we weaved friendship bands and hair braids on the beach in Dahab.
It was wonderfully hippy.
I'd visited Dahab before and found it to be a quiet spot off the beaten track where you could live cheaply on a gorgeous beach. There was no electricity back then but this time electricity was slowly becoming commonplace as were the Israli soldiers on holiday and looking, like us, for a cheap place to hang out.
But the vibe was different now and there was even one bar oddly named Napoleons where I met my future husband, the Mucho Man.
The worst job in the world ended happily ever after for me but I often wonder what became of Lolita.
She was planning to go back to Denmark and enroll in the Danish police school. She probably did just that but, in my mind, she's still there in Israel, living at the kibbutz picking lychees and playing the bagpipes.
With half her bottom hanging out of those denim cut offs of course.
What's the worst job you've ever had and where was it?
Share This Story, Choose Your Platform!