Tamarind Restaurant: a Taste of Thailand on the Sunshine Coast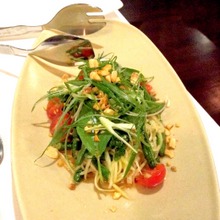 It's easy to get to Clovelly Estate in Montville on the Sunshine Coast and even easier to wander across the terrace to the two hatted restaurant, The Long Apron.
Getaways don't get any more relaxing than a stay at Clovelly and the gourmet getaway element gave our stay a special point of interest.
Better yet we got to sample two restaurants as the Spicers group, which owns Clovelly Estate, also operates Tamarind Retreat just down the road.
Tamarind Restaurant brings the flavours of Thailand to the Sunshine Coast in a modern setting. It's right next door to the Gardner Falls which is one of the best waterfalls on the Sunshine Coast and my personal favourite you can't beat the location, but what about the food?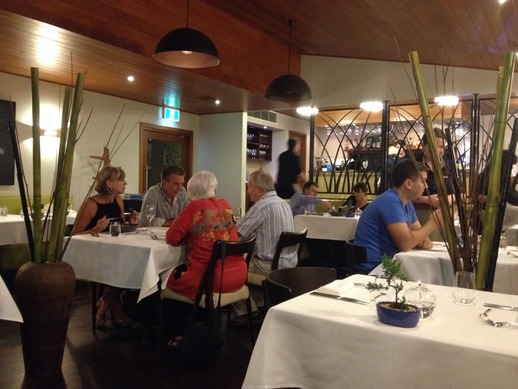 After our special five course meal at The Long Apron the night before, a gourmet breakfast in the morning and a gourmet picnic lunch midday we have to skip Tamarind's degustation and banquet menus and order a la carte. Of course I regret that now but there's only so much you can eat in one weekend and none-the-less our meal was memorable.
While we perused Tamarind's menu we tried to build an appetite with a delicious mojito cocktail. Surely the taste of happiness.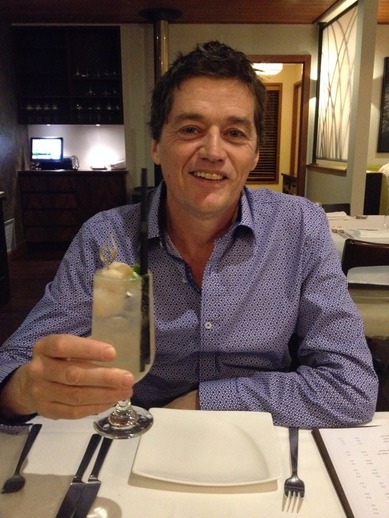 Decisions made and orders placed, we started our meal with a shared plate of tofu with Asian mayonnaise and crispy fried kale. It was crunchy, creamy and tasty yet it left us with a virtuous healthy feeling.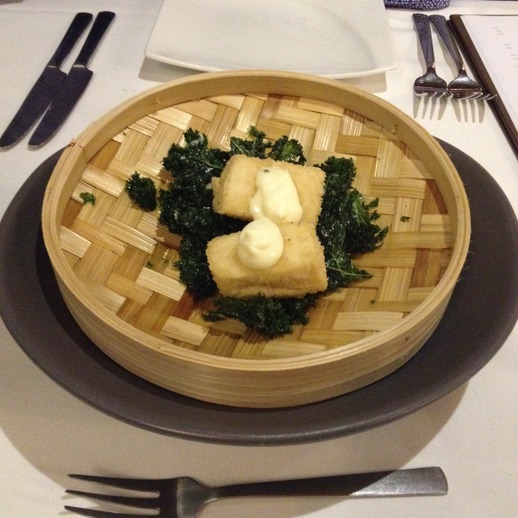 While Rich loved his Beef Tartare started with red pepper, spring onion, ginger and egg yolk I'm a beef-free zone and was more than happy with Spanner crab with chamomile broth poured on it. I love the fresh, clean Asian flavours and the simplicity of both those dishes.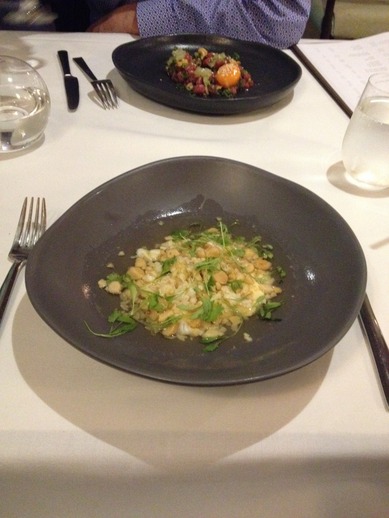 For our main courses you can't miss the whole fish crispy cooked in special Tamarind three-flavoured sauce with pickled ginger and Thai basil. It's worth every penny of the $15 surcharge and a dish I'd drive back to Montville for in a flash.
One whole fish would be plenty for two people but we didn't know that when we ordered so I picked the green curry with salmon dumplings, eggplant and roe. That was  also a very generous serving which could easily have been shared so I struggled to do justice to the coconutty goodness.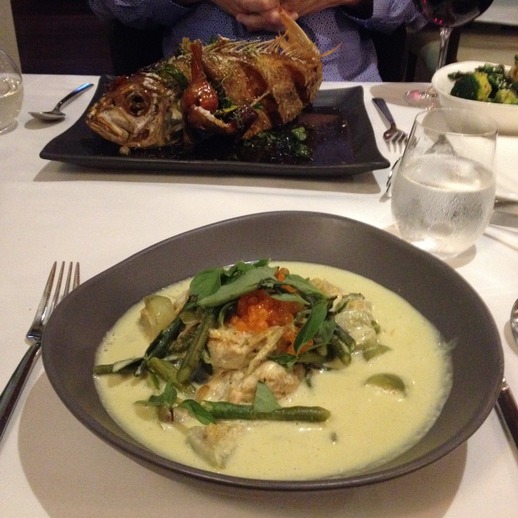 We probably should not have ordered the two side dishes of wok tossed greens with a black bean vinaigrette and the green papaya som tom salad but they sounded so good and they were. I consider myself something of a som tom expert after living on it for six months during my time in Thailand and Tamarind's interpretation hit the spot with a tangy hit of fresh chilli, coriander and lime. This is a prime example of what what Nigella Lawson would call temple food and I adore it.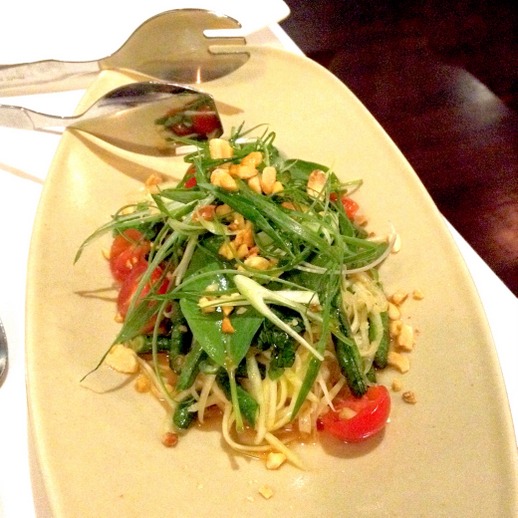 By now we were feeling very full indeed but, with my chronic sweet tooth and a mission to cover Tamarind Restaurant for you it would be criminal to leave without trying the deserts.
Which was lucky too because this is where Tamarind Restaurant breaks with tradition and moves toward the edgy inventive style of cuisine we sampled the previous night at The Long Apron.
The pineapple desert with coconut, lime  and spiced rum combined cool, creamy icecream with the sweet, tropical taste of pineapple, covering the full gamut of textures from melt in your mouth to crunchy.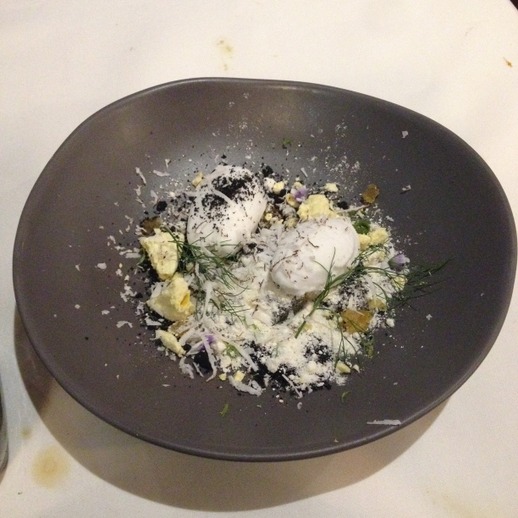 Tamarind Restaurant is one I intend to revisit. Next time I'd sup my cocktail by the cute little bar while deciding what to order. I'd like to try the tasting menu or the banquet menu next time but it will be a tough choice. I just don't see how the Tamarind team could beat the whole cooked fish and som tom salad but I'd certainly be willing to let them try.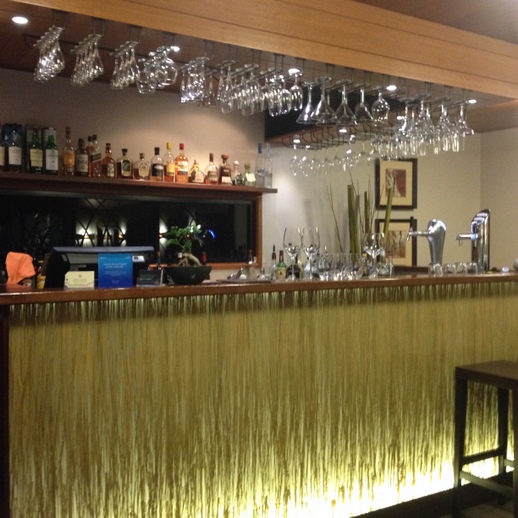 We were guests of Spicers Retreats during our visit to Tamarind Restaurant and our stay at Clovelly Estate. 
Get More Travel Inspiration
Don't miss a single post – Join the free Get In the Hot Spot email newsletter now. It's a weekly injection of tips for midlife adventure to help you travel well, feel fabulous and live your dream.
Share This Story, Choose Your Platform!