Gourmet Getaway at Clovelly Estate in Montville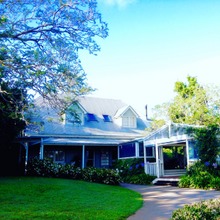 Checking into Clovelly Estate in Montville midweek feels feels like a clandestine affair. Although Clovelly Estate's only an hour from Noosa or Brisbane it's a world away from kids, work and suburbia.
As we turn through the imposing gateway and drive up the curving driveway our Clovelly visit feels like the greatest escape ever.
I've long wanted to experience staying at a Spicers retreat so this invitation to visit Clovelly Estate for a gourmet getaway feels like Christmas came early.
Clovelly Estate is one of seven boutique hotels owned by the Spicers group which has an enviable reputation for fine dining and relaxed luxury accommodation. So an invitation to stay at Clovelly Estate and sample the Dine Unforgettable package was the perfect excuse for our midweek escape.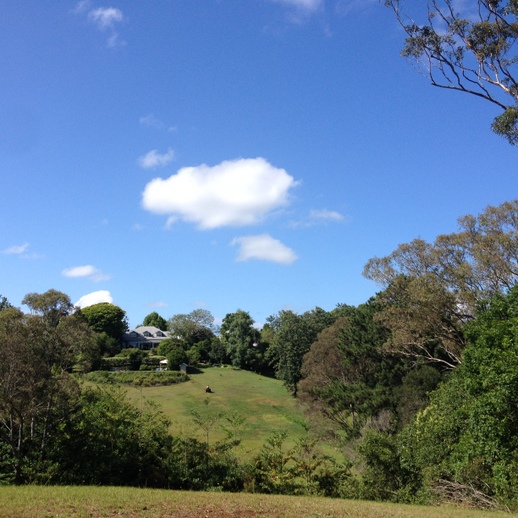 Our Dine Unforgettable experience centered around dining at two of the Sunshine Coast's best restaurants, The Long Apron and Tamarind. They're both award winning Spicers Retreats restaurants which were recently feted with two hats each in the 2016 Good Food Guide Awards.
Our gourmet getaway itinerary would feature 'four hats in two nights', with two nights staying at Clovelly Estate and fine dining at both The Long Apron and Tamarind restaurants.
Without giving too much away about the food, let's just say that the Dine Unfogettable experience lived up to it's name. But more on the culinary experience in a later post. First let's talk about the accommodation and setting.
Location
Clovelly Estate is just outside Montville. Billed by the local tourism board as "the jewel in the Sunshine Coast hinterland's crown" Montville is as quaint and charming as a hinterland town can be. Better yet it's surrounded by natural beauty with plenty of bush walks,  splashing waterfalls and natural swimming holes for nature lovers to enjoy. The views in and around town aren't bad either.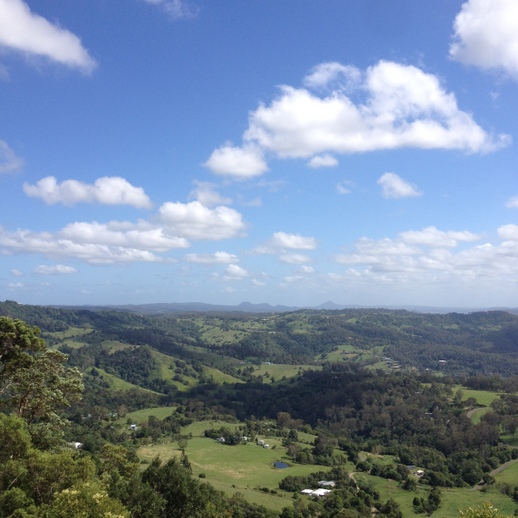 Best of all, Montville is easy to get to by road and just an hour from Noosa or Brisbane. Which means you don't have to waste any of your precious holiday time sitting around at the airport or squashed in a plane. Much as I loved my recent three night escape to Bali the immediacy of a one hour drive to your destination is impossible to beat.
Accommodation
Set in 22 acres of beautiful gardens and rainforest, with views across the flower beds to Mount Coolum, Clovelly Estate is the perfect country retreat.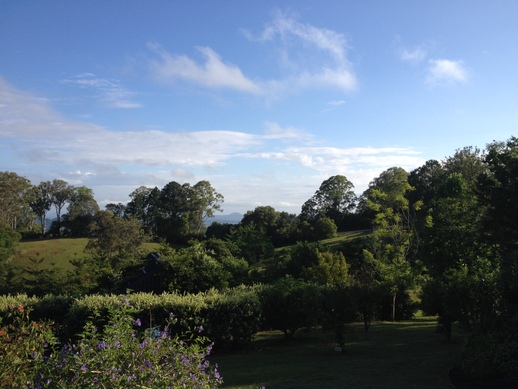 There's  a three bedroom cottage in the grounds but we stayed in the main building which has ten rooms with a shared lounge and big veranda where guests can gather to share travel stories.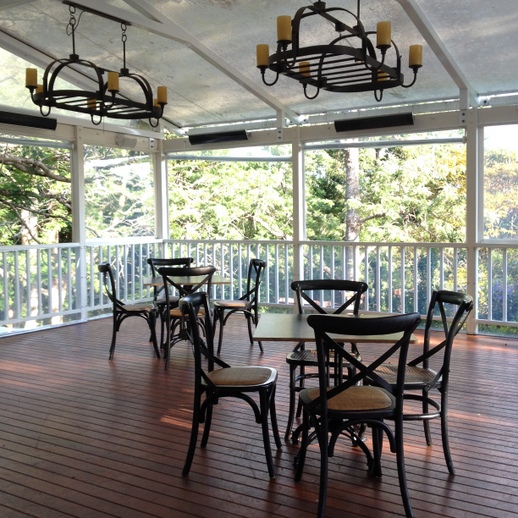 Our room had a private balcony.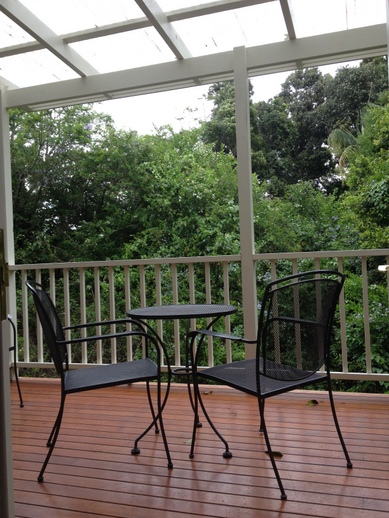 Plus all those little touches which elevate accommodation from plain old posh to gloriously luxurious, including fluffy white robes, slippers, underfloor heating in the bathroom and homemade chocolates on the king size bed. I loved our room.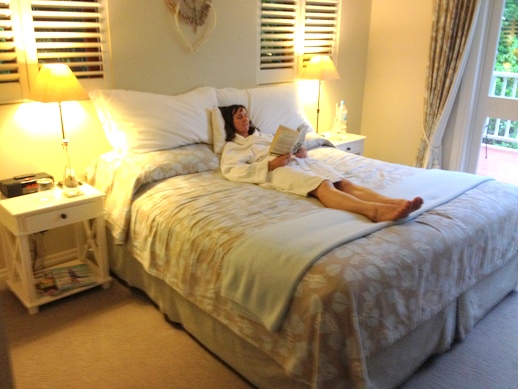 Things to see and do
Explore Montville – The pretty little town of Montville is stuffed with quirky shops selling everything from candy and clothes to locally made liquor and crafts.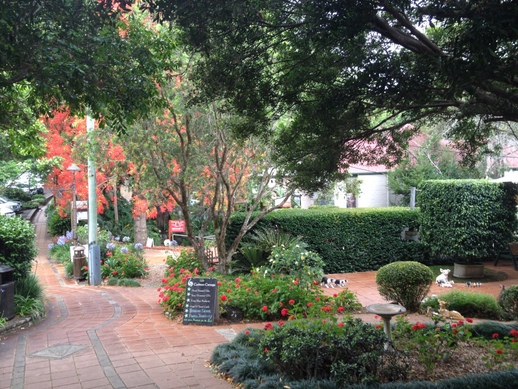 If you like hunting for antiques or getting your tarot cards read this is a prime spot for it. There are plenty of photo opportunities too.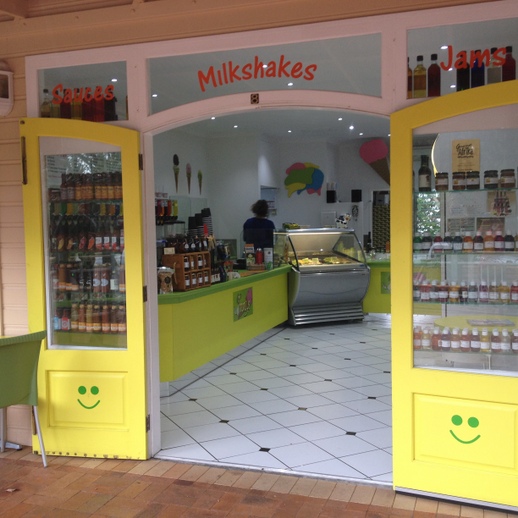 Naturally I had to get my photo taken with the candy sign.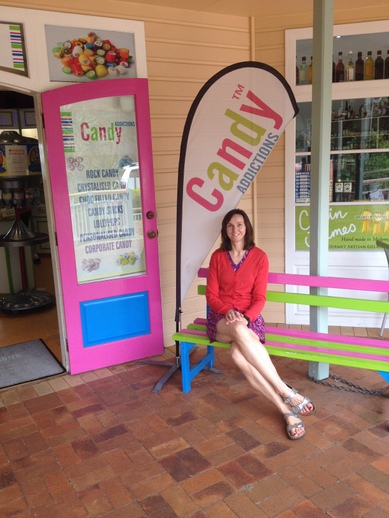 The shopping is fun but the star attraction is still the fabulous views over the Sunshine Coast hinterland to the ocean, most popularly enjoyed with coffee, tea and cake at one of the many tea shops.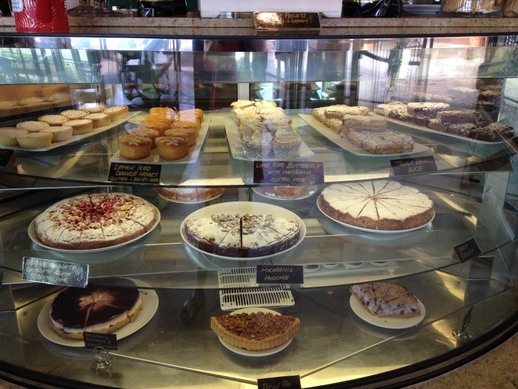 Walk or hike – You can enjoy a gentle walk around Clovelly Estate grounds to the cocktail deck with views over Lake Baroon and through the rainforest trail. I spied a kangaroo on the grounds during an early morning walk.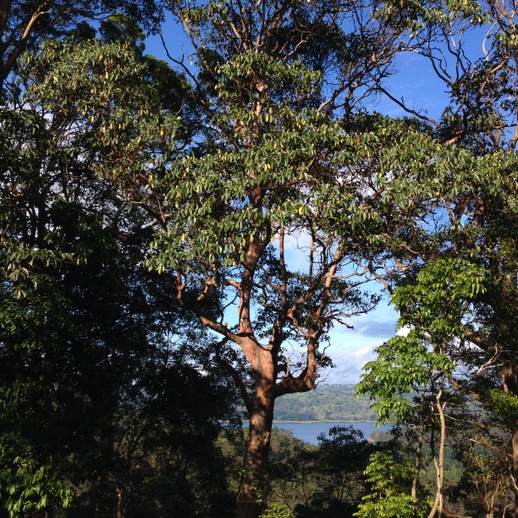 Longer walks can be found in nearby Kondallilah National Park. We walked 2km from Lake Baroon through the forest and along the board walks to Lake Baroon Lookout.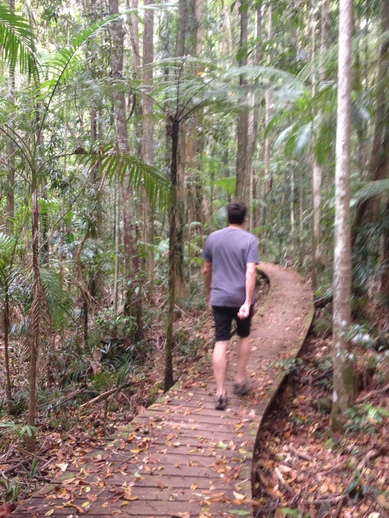 Narrows Lookout is a short walk and a beautiful spot to sit and be at one with nature.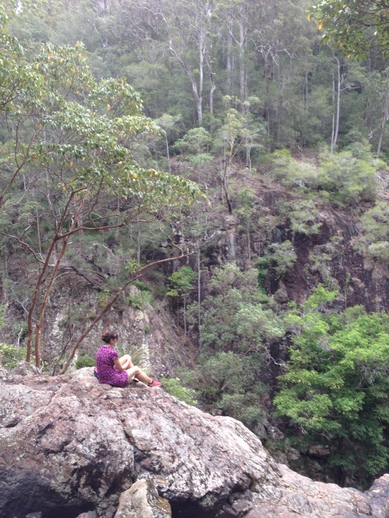 When the breeze stirs the trees leaves tumble down towards Obi Obi creek like confetti at a wedding party.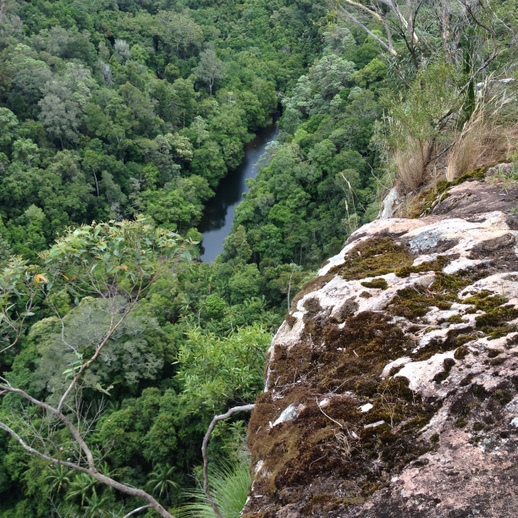 Bike – You can also borrow a bike from Clovelly Estate which is perfect for the easy one kilometer ride to Montville, or further afield if you're feeling energetic.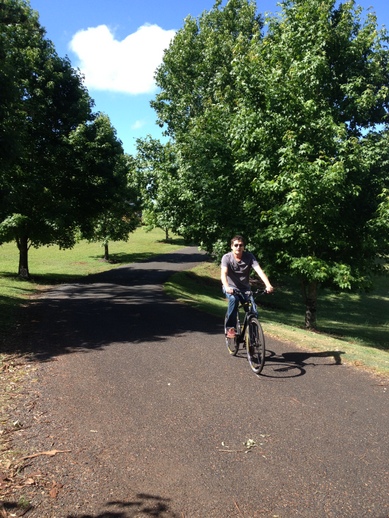 Enjoy a gourmet picnic – The Clovelly Estate kitchen packed a picnic with local Maleny cheeses, deli meat, olives, fresh fruit and sour dough bread for us so we could eat wherever the fancy took us. We could have gone anywhere but we ended up eating it in comfort and style on the deck overlooking the lake. It's a top spot.
Swim – You can swim wild at the beautiful Gardener Falls which are nearby but on a hot summer day you'll have to share it with hundreds of wild young people. Their rope jumping antics make great people watching.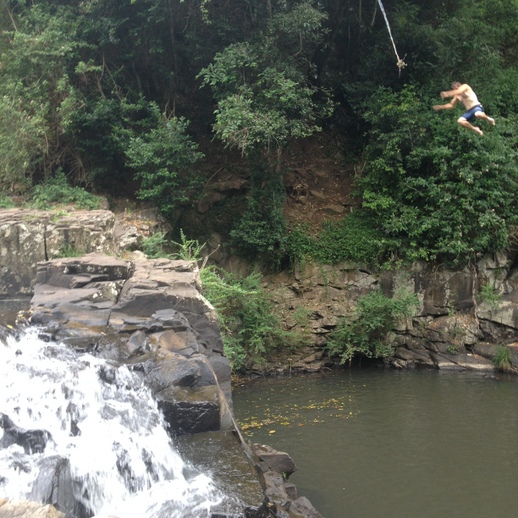 It's great fun to watch but if you're after peace and quiet you'll love the Clovelly Estate pool.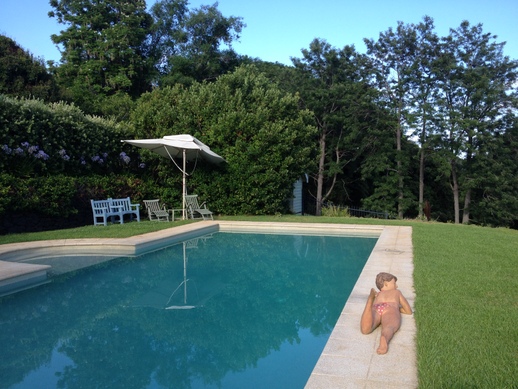 Learn to cook – Clovelly Estate's The Long Apron and Tamarind Retreat's Tamarind restaurant both have cooking schools where you can learn the fine art of French, Italian or Thai cooking and eat your creations. Both restaurants are part of the Spicers group with two hats each so you'll be learning from the best.
Go on a food and wine tour – If eating at The Long Apron and Tamarind isn't enough you can take your inner gourmet and oenophile on a hinterland food and wine trail. There are plenty of other great eating options nearby including the Flame Hill Vineyard and Restaurant, Maleny Mountain Wines, Maleny Cheese, Castle Glen Liquers and Coffee and, the irresistable, Montville Country Chocolate.
Spa time – There's a spa onsite at Clovelly Estate for all your massage, facial and beauty therapy needs, because we all need pampering from time to time.
Play games – The lounge is stocked with books, videos and games to play by a log fire on a cold winter day. Or there's croquet and quoits if you want to play outside and enjoy the garden and views.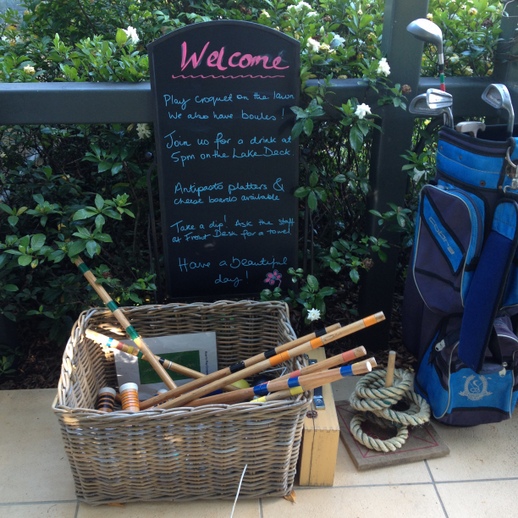 Eat, drink and be merry on the terrace
You can dine inside or out at The Long Apron and Tamarind restaurant but it's lovely to have breakfast on the terrace at Clovelly Estate.
Naturally the breakfast menu is gourmet too. My favourite breakfast dish was the potato, pumpkin and nigella seed rosti, with smoked salmon and avocado.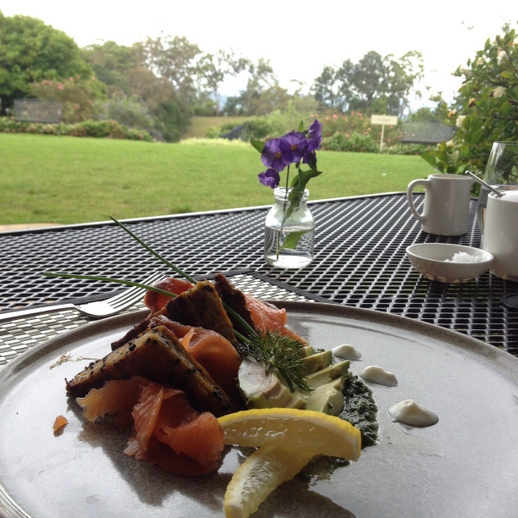 On the second morning I tried the buckwheat and buttermilk pikelets with lemon curd and passionfruit which was a lovely sweet treat.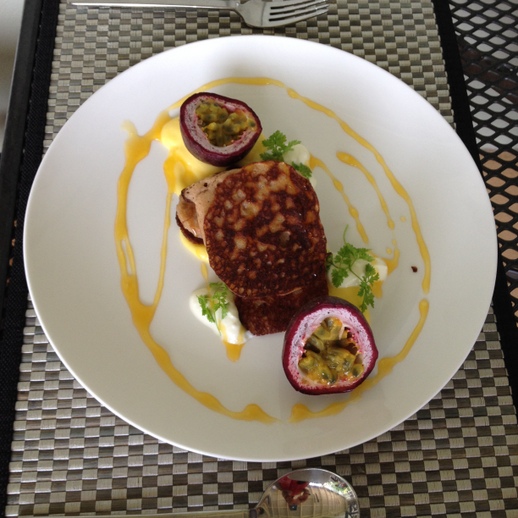 Clovelly Estate serves T2 teas so I enjoyed a bit of tea tasting sampling the French earl grey, pear monk and chai. I love the freshly squeezed juice too.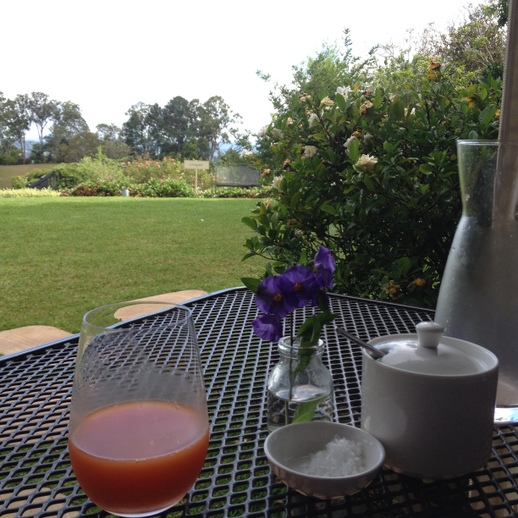 I even ordered and ate a fruit platter for a virtuous end to my gourmet getaway.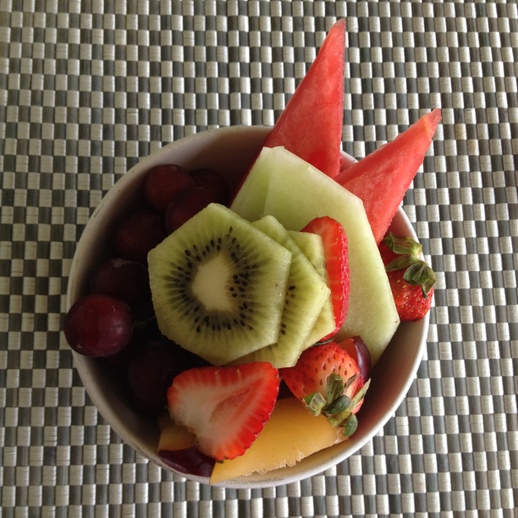 Get dressed for dinner and enjoy the fine dining 
It's always fun to get dressed up and go somewhere special. I trotted out my new Leona Edmiston tilly dress for dinner at The Long Apron and Rich wore blue too.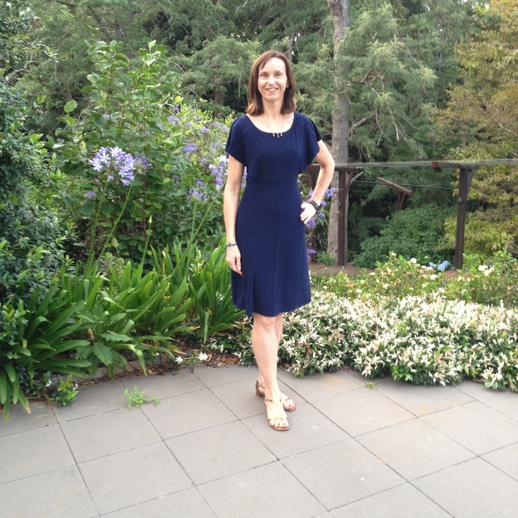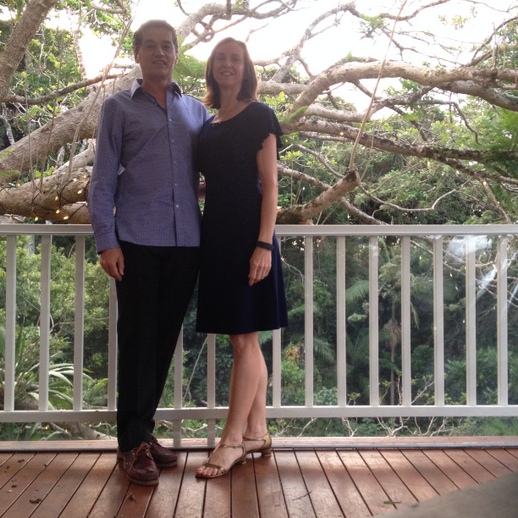 Eat at The Long Apron – Our Long Apron dining experience was one of the most interesting and innovative meals I've ever eaten. It deserves to star in a post of its own so stay tuned to read about that.
Traditionally my dream getaway involves a plane journey, a foreign language and the willingness to accept that things won't always go as planned. But sometimes you don't have to go to those extremes to find a dream destination.
So it was at Clovelly Estate where we discovered charm, serenity and sensational food right on our doorstep. It's the perfect combination of a country retreat, natural beauty and luxury accommodation. It's so close to home yet so far removed the daily routine. Maybe it's time to rethink that dream holiday.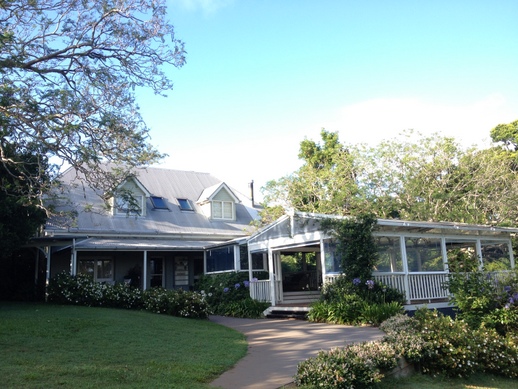 Find out more about Clovelly Estate and the Dine Unforgettable Experience
For more details about Clovelly Estate and getaway packages visit the Spicers Retreats website. Packages for Clovelly Estate start from $399 per room with various different getaway packages including gourmet getaways like ours as well as spa breaks and romantic retreats.
Want to know what we ate at The Long Apron?
Stay tuned for a blow by blow (or should that be course by course) breakdown of what we ate during our Dine Unforgettable experience at both The Long Apron and Tamarind restaurants.
Don't miss a single post – Join the free Get In the Hot Spot email newsletter now. It's a weekly injection of tips for midlife adventure to help you travel well, feel fabulous and live your dream.
We were guests of Spicers Retreats during our stay at Clovelly Estate. 
Share This Story, Choose Your Platform!