My First Best Friend and Your Most Important Personal Story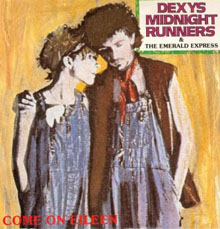 I'd love to rewrite history and tell you a cute personal story about my first best friend. It would be a story about little girls playing hopscotch, plaiting each other's
hair and giggling together over photos of Adam Ant, Simon Le Bon and the other heart throbs of our day.
But I've sugar coated the memory of my childhood so thickly that, until this year, after hours of therapy, reflection and immersion in a self-prescribed, self-invented mindfulness and meditation program, I didn't realise that my childhood was characterized by loneliness and a distinct lack of human friends.
I say human because I did have two great friends. Penelope, a glossy brown hen, and Cleo, a soft black cat, were the best friends a girl could ever have. They were excellent listeners, entirely non-judgmental and always there for me no matter how tough things got. All qualities I still look for in friends although feathers or fur are not essential.
Cleo put up with me sobbing into her fur many times and provided the constantly reassuring, warm and loving presence everyone needs in their life.
It's a sad story but we lived in the depths of the English countryside with no other playmates in the area. I had a much older sister and a slightly younger brother but I spent a lot of time alone or playing with our chickens, cats and the riding school horses who grazed in the field next to our house.
It wasn't until we moved house when I was ten that I got a real best friend of the non-animal variety. She was called Tara and she lived in one of the other houses in Dingley Hall.
Tara was a year younger than me and we were the only children living in what was another remote spot. By that time my younger brother was at boarding school so Tara's presence saved me from more years of isolation and best friendlessness.
Until then I blamed myself because I didn't have a best friend when in fact I had nothing to do with it. Our remote geographical location precluded me finding a best friend earlier because there's only so far you can go with friends who you only get to see in school time.
The self blame had got so bad that I bought a copy of How to Win Friends and Influence People by Dale Carnegie and pored over it. But when I met Tara I didn't need to learn about how to make friends from a book. I learnt about friendship by hanging out with her every weekend and school holiday.
In the summer we swam together in the frigid pool. In the winter we bounced on her big double bed as Dexys Midnight Runners belted out Come on Eileen.
All year round we waited for opportunities to sneak into her dad's office, open up his box of foreign currency and study the strange coins and notes he'd collected on business trips as we dreamed of our own future travel adventures. Well, I did anyway.
After a few years Tara and her family moved house and I went off to boarding school to practice my friend making skills some more.
But Tara and I kept in touch and hung out together in Atlanta many years later when we were both living there in our twenties.
Today I live in Australia and Tara's in Texas but we support and cheer each other on via email from afar. 35 years have passed now and we both have children of our own but the child inside us and our innocent childhood dreams still live on.
I still imagine most other people didn't wait 10 years for their first human best friend but I could be wrong. Sometimes retrospective expectations are as dangerous and damaging as our expectations for the future. So I'm trying to let go of all expectations and to accept life as it is, or as it was.
Sometimes your first best friend is one you'll keep forever but our history is just that; a story coloured by the thoughts, feelings, sensations and images that surround it.
Your personal history can be fun to remember but sometimes what you thought was happy turns out to be sad and what you thought was sad turns out to be happy after all. Either way it's essential to tell your personal stories and get them straight for your own peace of mind.
But the most important personal story of all is the story that we never notice, the one that's unfolding right now.
——————————————————————————
Last week I joined Kerri Sackville for her My First personal writing series adding My First Kiss: Love Lessons Learnt in France. I'm joining in again because I love reading and writing personal stories. You can check out Kerri's first best friend story here.
If you'd like tips on writing personal stories of your own check out my free ebook Personal Writing Magic. Or get some free practice by leaving us a comment below. We'd love that.
Where did you meet your first best friend and how did you bond?
——————————————————————————
Join Thousands of HOT Readers with the Free Weekly Newsletter
Click here to subscribe now for free email updates from Get In the Hot Spot. I'll send you a weekly newsletter with exclusive content which is not shared on the blog and a round up of the best stories. See you there.
Share This Story, Choose Your Platform!