5 Best Countries to Visit in the Whole Wide World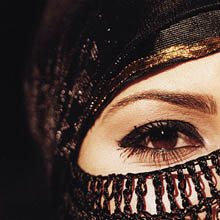 Most of us don't have the time or cash to visit every country in the world. So here's my take on the five best countries to visit in case you're wondering where to travel next.
Visiting every country in the world isn't something I aspire anyway because travel isn't about checking countries off a list. Travel is about exploring new places, learning about other cultures and getting to know yourself along the way.
Most of all travel is about chilling out and enjoying life, not about rushing on to the next travel hot spot.
I'm sure you have your own favourite travel hot spots but these are the five best countries I've visited in the whole wide world. So far at least!
See what you think and don't forget to leave a comment at the end saying what you think are the best countries to visit in the whole wide world.
5 Best Countries to Visit Worldwide
1. Costa Rica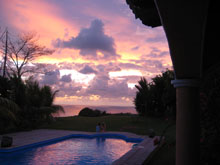 We lived in Costa Rica for 18 months and if we didn't have children we may well still be there. Just looking at this sunset taken from one of our Costa Rican homes it's easy to see why.
I like that Costa Rica is spanish speaking – a language I picked up more easily because I speak fluent french. Speaking and living in a different language gives you a new personality and a fresh slant on life.
The Costa Ricans or Ticos have a strong sense of pride in their country and, although they are becoming more and more americanized, they still retain a unique cultural identity.
Costa Rica is divided into two distinct cultures with the Pacific east coast being predominantly populated by those of indigenous or European descent, while the Caribbean coast has a completely different vibe and cuisine with people of Caribbean and African descent.
Costa Rica has more biodiversity than any other country in the world and the wildlife is sensational. If you like all creatures great and small then you'll love Costa Rica. The wildlife stole my heart more than anything else but the wild beaches, raging rivers and thick jungles are special too. Check out the travel stories about our Costa Rica travel adventures if you're planning to visit.
The weather is harsh with a rainy season that last nine months but you can turn that to your advantage if you wish. When you live in Costa Rica you really feel like a pioneer, a brave jungle explorer who puts up with feeling permanently damp for the privilege of living in such close proximity to so much amazing wildlife.
Never mind the weather it's definitely one of the best countries to visit in my book.
2. Kenya
My Mucho Man, was raised in Kenya so it holds a special place in his heart then, when I visited Kenya with him it stole my heart too.
Gorgeous people are essential to a good travel experience and Kenyans are open, smiley and funny. While the food isn't great most of the time, if you head to the coast, where the Swahili culture is strong, you'll find fantastic seafood at reasonable prices along with ridiculously cheap fruit juices, particularly on the island of Lamu. If you can make it to Kiwayu Island that's a unique experience too.
Of course the wildlife in Kenya is a great reason to visit and even just outside the center of Kenya's capital Nairobi animals abound including the big ones like giraffe and lions a huge range of smaller animals and birds.
Kenya's a big country and I've only explored a tiny part of it. While it's most famous for its Masai warriors Kenya has many other tribal people and a diverse landscape including lush hills, life-giving lakes, vast areas of savannah and untouched tropical beaches.
I want to go back. Oh yes I do. And I will. Just watch this space.
3. France
France seems to be on everyone's travel radar with Paris being top of the bucket list. I'm a lucky lass because I've lived in France not once, not twice but three times.
I had my first kiss in France and as soon as I left school aged 18 I found myself an au-pair (nannying) job in Bordeaux. The children were lovely but the parents were horrid. Still, I still stuck it out for six months and had fun whizzing round Bordeaux in a little Renault 4 whenever I could.
After my gap year ( I spent the other six months nannying in the States with the most gorgeous family ever) I studied French at university purely so I could spend a year in France. This time I lived in small town Provence which was a bit claustrophobic but only an hour from Marseilles.
In the school holidays I travelled to Corsica and all along the southern coast of France, often sleeping on the beach which is probably illegal and definitely uncomfortable. I picked up a great Provincial accent during my year in France along with plenty of local slang but I never could lose that bloody British accent.
The next time I visited France was in wealthier circumstances and very different to my infamous hitch-hiking in Paris experiences. The Mucho Man scored a consultancy role in Paris which paid a small fortune. The company also paid our rent so I chose an apartment in Le Marais which is the best area in Paris and a big gay hang out – it would be I suppose, gay men seem to have great taste.
We lived a stone throw from the Picasso Museum and it was a ten minute bike ride to my teaching job near the Pompidou Centre. I even reinvented myself as a journalist in Paris becoming joint managing editor of Boulevard Magazine which was popular glossy back in the day.
4.Thailand
The Land of Smiles lives up to its name. I love Thai people with their warm welcome and laid back attitude. Thai food is the best food in the world but don't tell the French I said that.
Thailand is one of the best countries to visit ever because it has lots to offer including verdant mountains, a strong culture with many ethnic groups and tribes and, most famously, gorgeous beaches and crystal clear aqua seas.
The Buddhist culture is another bonus along with the beautiful temples and frequent festivals. Crime is relatively low and getting around is easy with a great network of trains, buses and ferries to the islands.
It seems like ever other digital nomad lives in Thailand and why not? It's cheap, easy-going, beautiful and the food is great. If you haven't been to Thailand you must. Just make sure you steer well clear of the super touristy areas.
5. Egypt
I met the Mucho Man in Egypt but I think it would hold a special place in my heart even without that personal connection. I actually visited with my dear university friend Fiona the first time and it was my first introduction to travel in developing countries and budget travel. Talk about baptism by fire.
Egypt is a crazy place, as anyone who's ever tried to cross the road in Cairo will agree, but that's half the appeal. I love the hot, dry climate, the food – ful medames (beans) and flat bread please – and the incredible history. Even though the words history and archaeology make me want to run a mile, when you get to Egypt they come to life. The Pyramids of Giza, the Valley of the Kings and Abu Simbel all lived up to the hype.
I love the memories of Egyptian shop keepers who desperately wanted to put Kohl (heavy black eyeliner) on our eyes, the constant battles to avoid it and the final acceptance that we might as well let one of them have his wicked way with us. We laughed so much about our giant panda eyes, I can't remember if we actually brought any Kohl but I hope so – that memory is priceless.
So if you're short on time and cash but want to have one of the best travel experiences ever start by visiting one of these countries because the time you spend travelling and the experiences you have are truly priceless.
What do you think are the best countries to visit in the whole wide world?
Photo credit: Mnadi
Share This Story, Choose Your Platform!