Why I Write (a Travel Blog and Other Things)
Why I Write is part of a 'blog hop' which I was invited to join by the lovely Aussie travel bloggers Linda at JourneyJottings and Steve at Expedition Australia. Thank you! I am honored.
You may already know that my route into travel blogging, travel writing and social media started when I moved to Australia in 2009.
After just having spent 18 blissful months off the grid in the jungles of Costa Rica, I wanted to learn about blogging and social media so I could better help my digital marketing clients. I never realised how much my blogging experiences would benefit me both personally and professionally.
So I thought the Why I Write blog hop sounded interesting because I'm always curious about people and if you're a blogger or writer I'd love to know why and how you write too. Please consider that an open invitation for you to join the blog hop and write your own post following the format below!
Why I Write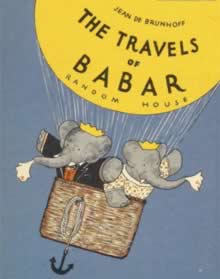 I always loved reading as a kid. I was a big fan of Babar (the famous elephant!) and later the Famous Five books by Enid Blyton(!) both of which gave me a lust for adventure and travel.
I started recording my own adventures at a young age writing songs, books and diaries which now span decades. I hardly ever reread them though because they're mostly insanely boring and filled with people I can't remember any more!
I do love the chickenpox diary I gave my mum when I was seven though. It's all packaged up in a yellowed old matchbox and details the heat, itchiness and black currant Ribena drink she gave me as a treat. I was easily pleased.
I'm a word nerd who spent hours pouring over the dictionary and thesaurus as a kid and I still love writing as much as I did then. I love that I've turned my writing into a copywriting career writing Web copy and reports for businesses of all sizes.
But my travel writing has been published in print too (thus ticking that off the bucket list!) and I've written about everything from business to personal development on some of the biggest sites in the world including the Huffington Post, Gadling, Zen Habits, Copyblogger and Problogger. I'm proud of that.
But most of the writing I do like here on Get In the Hot Spot is written purely for pleasure, fueled only by my love of writing, sharing and creating connections. Basically my name's Annabel and I'm a writaholic.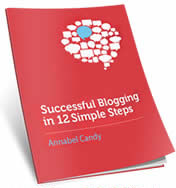 Other highlights of my writing career to date include:
Getting my first blog comment from a stranger;
Selling hundreds of copies of my book Successful Blogging in 12 Simple Steps and helping thousands of writers and bloggers improve their writing and businesses at Successful Blogging site which I created in 2011 and sold this year.
Winning a competition after writing 25 words about why I want to go to Zanzibar – which effectively got me paid $400 per word and makes me a prize winning writer! Though not the Pulitzer kind…
What am I working on?
Too much! I love coming up with new ideas and starting new projects so I've always got a lot on. At the moment I'm setting up a new business at Marketing Business Lifestyle to help people who work freelance in the marketing industry set up a thriving business.
I'm developing a report, blog posts and business collateral for that and looking forward to sharing it as soon as I can.

I've got a manuscript called Goodbye Anxiety, Hello Adventure which details my 52 Exercises Quest. I planned to complete it this year but that's not going to happen now unless I can find a fairy god-editor to help me with it. Just let me know if that sound like something you could do!
Why do I write what I do?
I really only write for fun so unless I've got a paid job I write about what's inspiring me at that particular moment. All my writing is still just a personal diary really but I try to make it funny and useful so that it helps other people.
I guess I love to write about travel, business, people and personal development because those are all things I love and always want to learn more about.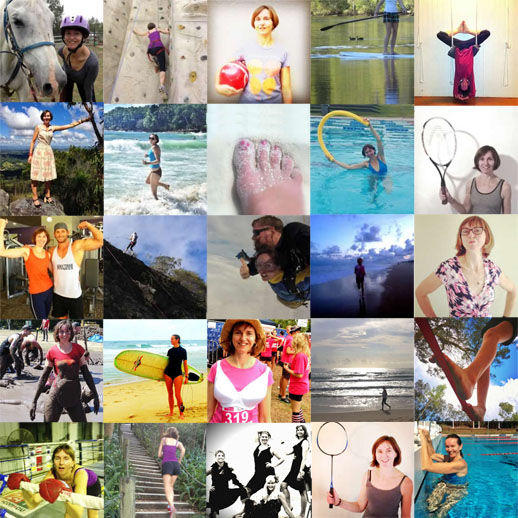 But I can get inspired about anything and when I do a copywriting job for clients I always end up convincing myself that what I'm writing about is absolutely essential and wanting to buy the product! It's a bit scary really.
How does my writing process work?
I follow my heart when I pick the topic and don't worry about whether the writing will be published anywhere. Anything I start writing and don't finish, or complete but don't think is good enough for publication, is just good writing practice.
But often when I've written something I know it will work on my travel blog, my business blog or as a guest post on someone else's blog. Then I'll spend a lot of time tweaking it to improve the headline, story and content in the hope it will reach as many people as possible.
My biggest tip to writers which really goes against my background as a journalist is to always include some personality and personal writing in your stories. That really makes your writing sing and creates bonds like nothing else.
It's thrilling to get emails or comments from people who say they feel exactly the same way or that they thought they were the only one. I know my writing  has helped many people all around the world with a lot of different problems and that feedback motivates me to keep at it.

I love my blog so much because feedback from readers has motivated me to keep writing and keep improving my writing. So it's really my blog and my readers which have enabled my writing successes – and the failures of which there are many, mostly draft posts on my blogs which no one will ever read!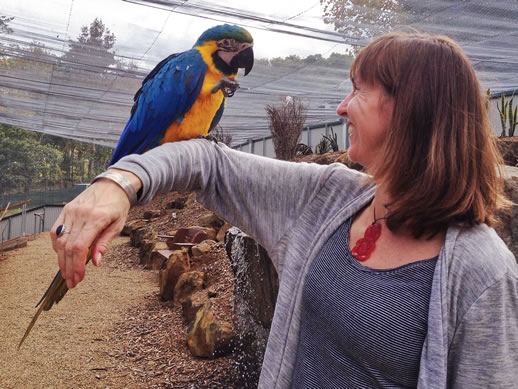 That's Why I Write. What About YOU?
Thank you again to Steve and Linda for inviting me to write about why I write. That's the kind of invitation I love!
I'd like to invited Seana Smith and Johanna Castro to join in this travel writing blog hop and YOU TOO if you have a writing story to share!
Like to join in? Just write your own post and leave a link to it in the comments below anytime you're ready. I'll be here, writing away and looking forward to reading about why you write.
Want more HOT tips and inspiration?
Stay tuned to Get In the Hot Spot – a travel blog for women aged 40+ who want to enjoy new adventures, have more fun and feel fabulous.
Subscribe now for free weekly updates.
Share This Story, Choose Your Platform!