11 Things I Love About Thailand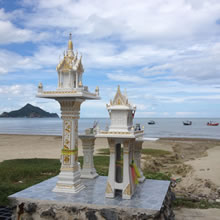 I first visited Thailand in 1992 and loved it. So when Accor Hotels invited me to go there again in 2016 I was excited but also concerned. So often whenrevisiting somewhere we loved first time round we can end up feeling disappointed.
Often places that were once unspoilt and lovely have become crowded with tourists, the locals jaded by the influx of visitors and the scenery polluted by plastic and other rubbish.
Fortunately, that wasn't the case when I went back to Thailand. I loved it just as much second time around.
Here's what makes Thailand special and a fun place to visit for young backpackers, families with children or those who are nearer to retirement age or even looking for somewhere to retire to.
1. Food
I was lucky to stay at Sofitel hotels where every meal was a masterpiece. But even if you eat on the street in Thailand, the food is good. It's easy to find healthy, tasty and well-presented food anywhere. Hygiene is good too so you're unlikely to get sick no matter where you eat.
These beautiful dishes were part of the breakfast buffet at So Sofitel Hua Hin.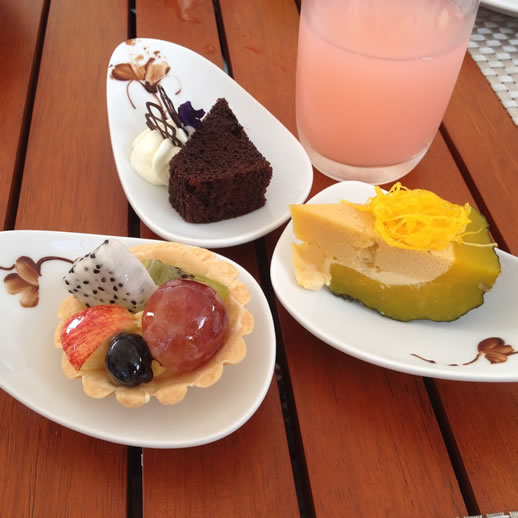 2. People
Thai people are naturally warm, welcoming and fun. You can't fake that and it's priceless.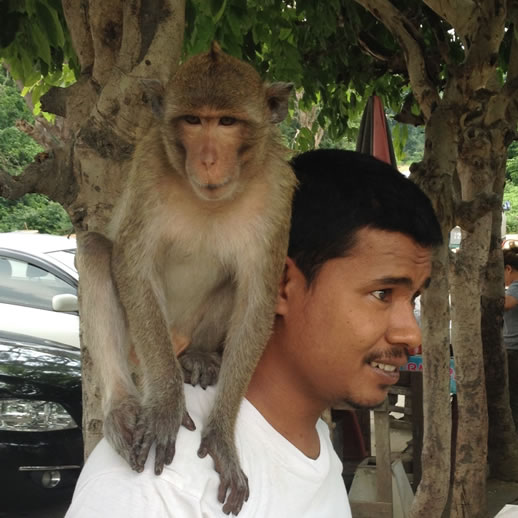 3. Language
Thai is hard to learn because it's a tonal language, meaning the same word can have five different meanings depending on the tone of voice you use to say it.
However, the grammar is very simple since there are no past or future tenses making it easy to learn.
Even if you can only say a few sentences, Thai people will appreciate it and even compliment you on your Thai. So it's fun to try speaking Thai.
4. Natural beauty
The scenery is diverse with warm blue seas, gorgeous islands and beaches, and lush mountains and jungle. This little fishing village close to Sofitel Hua Hin was backed by dramatic hills.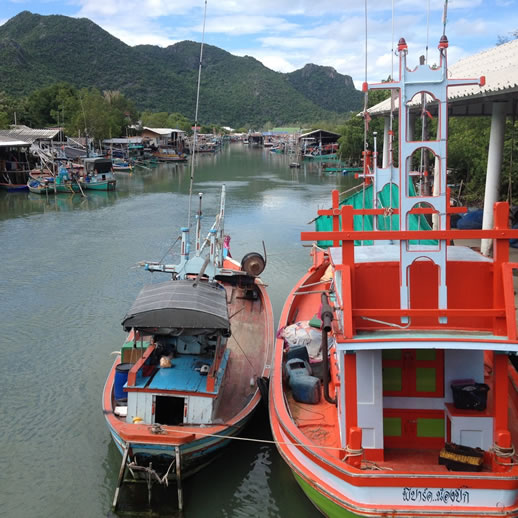 5. Shopping
Shoppers will love Thailand.
There are flash malls selling designer labels in Bangkok along with markets selling all manner of clothes, crafts and souvenirs everywhere. The prices are good and bargaining is the norm.
This is the night market in Hua Hin.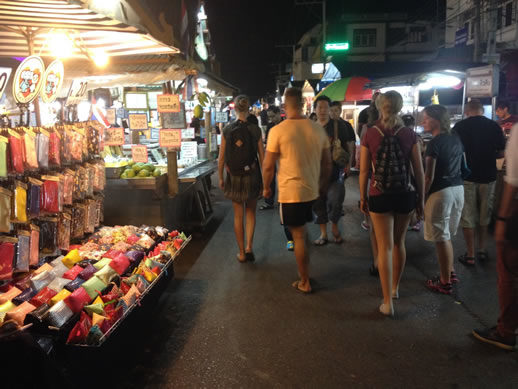 6. Value for money
Luxury resorts like Sofitel generally cost less than equivalent hotels in the US, Australia or the UK but are equally upmarket. Possibly more so. So you get excellent value for money in Thailand on accommodation, food and services such as spa treatments or tours.
Cocktails at the Beach Society bar at Sofitel Hua Hin cost way less than they would in Noosa where I live (it's possibly Australia's most famous beach resort town), and the ingredients, setting and service are better.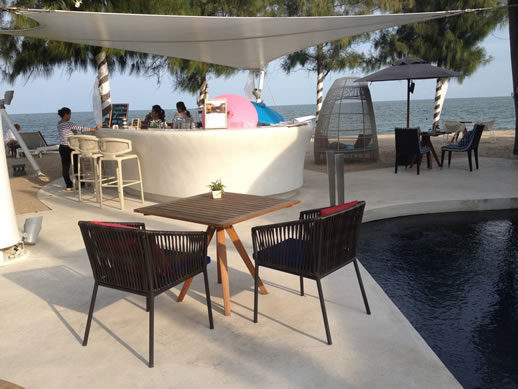 7. Culture and Traditions
Thai people are mainly Buddhists and, even though Thailand, and especially Bangkok, is now modern and fast-paced, ancient traditions are still adhered too.
It's a fascinating culture which you never stop learning about and it's easy to see cultural influences everywhere, not just in sacred caves like these ones close to Hua Hin.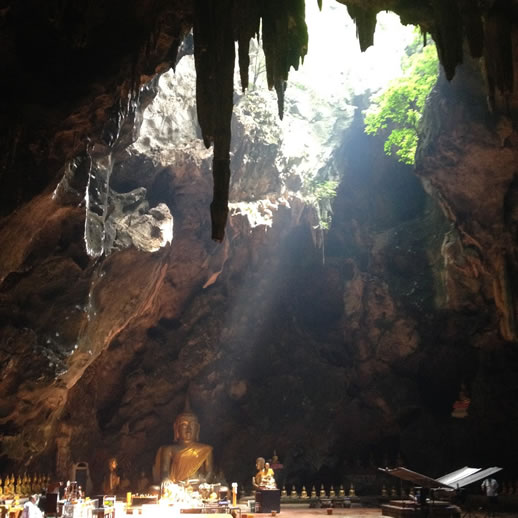 8. Freedom
While there are many laws and guidelines you need to stick to in Thailand, such as practising abiding respect for the royal family,  there's nevertheless a sense of freedom about life Thailand.
Things are more relaxed. Somehow anything goes.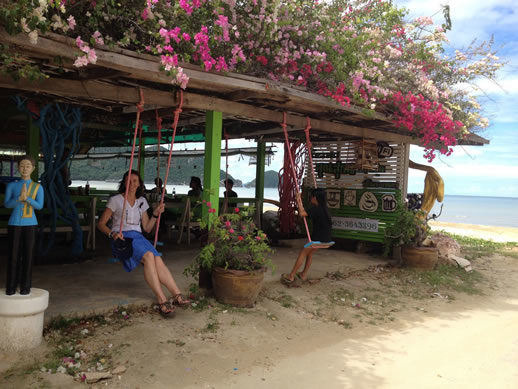 9. Party time and Celebrations
In my twenties, we had a ball enjoying the nightlife in Bangkok, on the islands and at the full moon parties in Koh Phangan.
Nowadays I'd prefer to escape the crowds and party in a more exclusive setting.
Sofitel Sukhumvit has an exclusive rooftop bar with epic views over Bangkok.
So Sofitel in Hua Hin has regular beach parties attracting a glamorous young crowd.
V Villas in Hua Hin (pictured here) would be the perfect place to celebrate a wedding, anniversary or special birthday.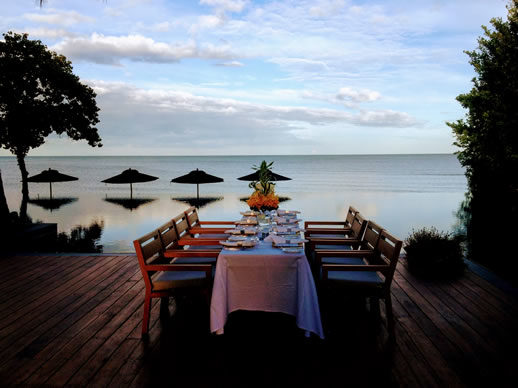 10. Self-care is easy
Spa treatments and massages are easy to find everywhere and incredibly relaxing. You'll be able to eat well and feel cared for where ever you go. I loved the presentation of these sweet treats in my hotel room at So Sofitel Hua Hin.
It's little touches like these that make you feel cared for.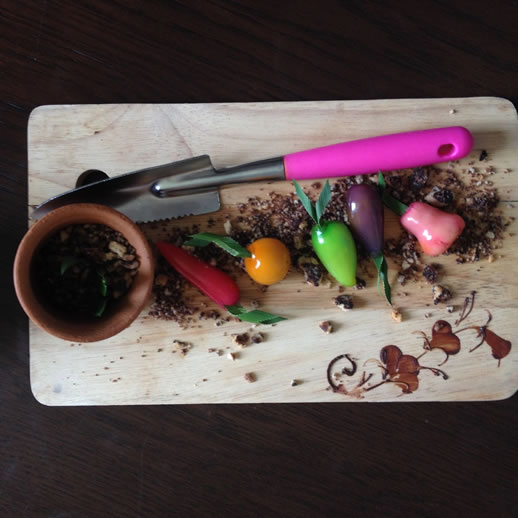 11. Life philosophy
Thai people generally have a positive, caring and respectful attitude towards life and each other. We can learn a lot about how to live, act and think from spending time in Thailand.
There are probably many more than 11 reasons I love Thailand. It's a place I hope visit again.
The photos in this post were taken during my visit with Accor Hotels and my stays at the So Sofitel in Hua Hin and Sofitel Sukhumvit in Bangkok.
I've mentioned before that I love Sofitel Hotels so that doubtless contributed to my good experience in Thailand. But I have a feeling I'd love Thailand, no matter where I stayed.
Disclosure: I was a guest of So Sofitel Hua Hin, Sofitel Sukhumvit and Accor Hotels, flying Scoot from Australia to Bangkok via Singapore. All opinions are my own but I only cover destinations, experiences and hotels that I love and recommend.
Share This Story, Choose Your Platform!