Get Set for Spa Time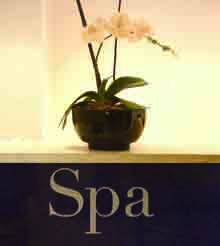 Call me a dreamer but, after I found out I was going to stay at the Lyall Hotel and Spa in Melbourne, I visited their website whenever I was feeling a bit over-worked. Make that most days.
Okay, I admit it, I visited their site daily as the big moment when I would hop on a plane to Melbourne and check in to the Lyall for four nights drew nearer.
You see the Lyall Hotel and Spa isn't just any old hotel. This year it was awarded Leading Spa Resort Australia at the  World Travel Awards, the travel industry's answer to the Oscars. What's more the Lyall is Melbourne's  only privately owned and operated five star hotel.
It's hard to decide what looks and sounds best about the Lyall.
Sometimes I'd marvel at how clean and crisp the bedding looked. Other times I'd imagine myself lying prone in a dimly lit treatment room in the spa.
Finally the big day arrived and the first thing I did, after checking in and dumping my bags in my suite, was to rush straight to the spa.
"Tell me about your skin." Said the therapist.
Is it just me or does your heart sink a little when you hear those words?
When you've reached a certain age it's hard to know where to start what with the inevitable wrinkles, dryness and blemishes.
But once you've stripped down to your undies and are lying prone on a bed covered in fluffy white towels while a total stranger looks down on you it's easy to open up and tell the truth.
After pouring over the spa menu for several weeks in eager anticipation of my visit I finally chose the Sodashi revitalizing facial. I don't visit spas much so having a facial is a real treat and I chose the Sodashi facial because their products are all natural and made in Australia.
The therapist started by washing and massaging my tired old feet and as soon as they were wrapped up in hot towels I started to feel a bit more relaxed. I'd only just arrived at the hotel but the journey was over. I was here.
For the next hour my hands, arms and back were massaged while my face was cleansed, toned and tended to with more loving care than it usually gets in a month.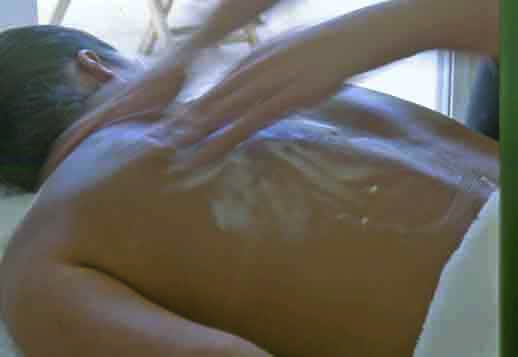 I run a busy household with three kids, two blogs and a web design and copywriting business to take care of. Not to mention the Mucho Man of course.
So even though my trip to Melbourne was officially a business trip for a blogging conference it was more like a retreat. An escape from the usual juggling act that comes with being a mum.
I'm a type A person so doing nothing is hard for me. My usual form of relaxation involves a brisk walk along the beach although reading fiction is another favorite escape.
Basically my body and brain never stop but this facial stopped me in my tracks. At first my mind drifted around recapping my journey here, worrying about the family and planning how to make the most of my time in Melbourne.
But soon it was drifting off onto another plane where I started to think about how lovely it was to be pampered and tended to.
Then I drifted off completely. Not to sleep but to another plane of consciousness, a place where I should probably spend a lot more time.
By the end of the facial I felt so chilled out I didn't care what state my skin was in.
Although it was looking a lot less wrinkly as blemished and feeling pleasantly smooth and hydrated. I'm sure I'm not dreaming this time.
My Splendid Sponsor
I was thrilled to be sponsored by The Tailor for my trip to a blogging conference in Melbourne. The Tailor is a luxury travel company that creates and organizes Australian and African travel experiences for discerning travelers.
Thanks to the Tailor I spent four nights at The Lyall Hotel in Melbourne and toured the city. It was a most excellent adventure.
What's your favorite way to indulge yourself?
Share This Story, Choose Your Platform!