17 Recommended Reads to Make a Boring Trip Fly By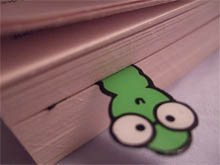 Apart from sleeping my favourite bedtime is reading these days. In fact reading's my favourite activity just about anywhere. So I used my six-week summer holiday while the kids were on school holidays to stop blogging and relax with some good books.
This reading list isn't every book I read, just the best books and in no particular order.
My recommended reads this time are all travel books, memoirs and fiction. I'm really into reading memoirs as I'm half way through writing my own but I love fiction. If you do too, make sure you check out book number 10. It's totally brilliant, the best thing I read all last year and you'll find it along with all the others on Amazon.
These 17 recommended reads are an eclectic bunch but hopefully you'll find something you love here.
Recommended Reads
Travel Books
1. The New Granta Book of Travel – A Christmas present from the  Mucho Man with short travel stories some of which I loved.
2. The Best American Travel Writing 2010 edited by Bill Bufford – Selection of travel stories and essays with a great one by David Sedaris.
Memoirs
3. I Feel Bad About My Neck by Nora Ephron – Short stories about aging, a topic which I find increasingly interesting as I bound into middle age. It inspired me to write my own story about how to cope with aging at the beach.
4. I Remember by Nora Ephron
5. Another Bullshit Night in Suck City by Nick Flynn – A memoir by a poet about his life with and without his criminal and eventually homeless father.
6. Dress Your Family in Corduroy and Denim by David Sedaris. I want to write like DS when I grow up.
7. A Street Cat Named Bob  by James Bowen – Don't read it for the writing. This is just an uplifting tale for cat lovers about a recovering drug addict and his cat Bob living in London.
8. The Family Law – Memoir by a young gay Asian man about growing up in the Australian suburbs to divorced Chinese parents. Sounds terrible when you put it like that but it's a fun read.
9. My Year by Roald Dahl – A bucolic journey through the English countryside by my favorite writer ever. It's amazing I'm still managing to unearth books by Dahl I haven't read 40 years after I fell in love with James and the Giant Peach.
Fiction 
10. Little Bee by Chris Cleaver – My absolute favourite. If you haven't already done so you have to read this book. It's compelling, beautifully written and so emotional. I think the African link probably won me over too.
11. Canal Dreams by Iain Banks – A bloody political thriller set on the Panama Canal.
12. The Patron Saint of Liars by Ann Patchett who gave me some brilliant writing tips.
13. The Help by Kathryn Stockett – I know I'm late to the party on this one.
14. Dolores Claiborne by Stephen King – Loving many Stephen King books is my guilty secret but he's one of the best storytellers of our era so I shouldn't feel so guilty about it.
15. Into the Darkest Corner by Elizabeth Haynes – Violent, scary thriller which kept me up at night.
16. On Chesil Beach by Ian McEwan
17. The Seance by John Harwood – If you like Wilkie Collins and olde English mysteries then you'll enjoy The Seance. It took me a while to get into it and work out who was who since it's narrated by separate characters but once I got that I was hooked.
Sorry I haven't linked to every single book page on Amazon. If you want to pop off there and buy any of them please do a bit of copying and pasting to track these recommended reads down. I know you'll be glad you did.
If you use my Amazon affiliate link that would be a bonus because sometimes I earn enough commission to get a gift voucher and you know what I spend that on don't you? That's right, more books.
I've got a pile of them by my bed right now. I'm not getting through them as fast as I was over the summer but it's great to have them there because, in my book, a great read plus a comfy bed is a simple formula for happiness.
Have you got any recommended reads? Please share. 
Share This Story, Choose Your Platform!