Desert Island Experience Offer, Travel Dreams and Opportunities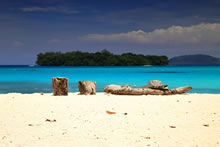 Word seems to be getting out about my running away skills, how I regularly want to disappear and often pull off a great escape.
I often get invited on press trips which I love but a few weeks ago I was contacted by a casting agent in the USA who invited me to participate in a "Swiss Family Robinson' reality TV show.
It sounded like a fabulous desert island experience to me. We spoke on Skype and the casting agent explained that:
They're looking for a family with kids;
We'd need to spend about 10 weeks on an island, build our own house and live off the land;
There would be several other families doing similar things on other islands and all the experiences would be turned into a reality TV show;
We'd get paid;
We could choose an island anywhere in the world.
She had me from the word go but hearing I'd get paid and could choose an island anywhere in the world sent me into a frenzy of desire.
I was a bit worried about a general lack of handyman skills in the Candy family (we're more of the geeky type) but Max aged 13 can shin coconut trees and I'm willing to get my hands dirty so it sounded like a fun experiment.
Unfortunately my husband and 16 year old son weren't so keen. Rich, who is clearly way more grounded and responsible than I am, mentioned that our business would fold if we left it unattended for 12 weeks.
He also said he'd like to have a desert island experience but not with a TV film crew following him everywhere and filming his every move. For him that would ruin the desert island experience and invalidate it since we wouldn't really be alone.
As an introvert I'm not thrilled by the idea of a film crew either and, since my experiences filming a travel show, I  know exactly how intrusive and time-consuming making a TV show is.
Still, since I don't watch TV, I'm not bothered about appearing on TV.
More importantly because I love travel, running away and disappearing I'd be prepared to put up with filming in exchange for an amazing desert island experience.
Alas not everyone in my family agreed so I can't go. I was sad for a few days and there are a few lingering regrets but I'm almost over it now because I believe that, although this travel opportunity wasn't quite right, others will come up.
The important thing is to be open to all opportunities and ideas then, when the right travel opportunity comes up, be decisive and act fast.
No sooner had I emailed the casting company to tell them with regret I couldn't join the reality show than another US casting agent called me and invited me to take part in a different TV show, this one a documentary.
Apparently remote Pitcairn Island in the pacific is currently offering free land to homesteaders who move there and this film maker is trying to find people who are interested in moving there. She wants to film the adventure and follow their journey building shelter and gathering food.
No payment was mentioned and Pitcairn Island, a tiny community of fewer than 100 people, got bad press in 20o4, when six Pitcairn leaders were convicted of sexual abuse against girls as young as five, so I wasn't really interested in that opportunity.
Still, it all goes to show that if you put yourself out there and make your travel dreams known they do come true.
I've already visited a few of my dream destinations including Zimbabwe, Italy, Spain, Japan and Uluru based purely on my love of travel and sharing that on this blog. It's my passion for travel, writing and the desire to share that which brings me these invitations.
I never know where I'll be going next but I'm always ready for when the next great opportunity comes along. Because I love running away even more now I have a home to come back to afterwards.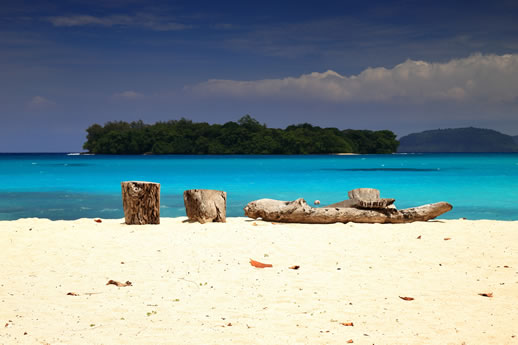 Would you like a desert island experience? With or without film crew?
If any of you are genuinely interested in these desert island experience opportunities leave a comment below. I can put you in touch with the right people.
Share This Story, Choose Your Platform!