How to Stop Over-Eating When You Travel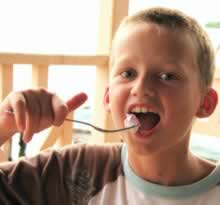 When we lived on Waiheke Island in New Zealand the harbor was only 10 minutes from home, but as soon as we got on the ferry my son would ask:
"I'm hungry, what can I have to eat?"
It was ridiculous because I knew he wasn't hungry. It made me realise that I'd trained him to eat on journeys and that I'd been trained to eat on journeys as a child too and was still at it.
Travelling isn't the only time I eat when I'm not hungry or over-eat. The general triggers are boredom, stress or for a treat.
Unfortunately, much as I love it, travel ticks all those boxes. Long journeys are often boring and stressful. Plus I want to treat myself when travelling on business trips because I'm working so I deserve it and when going on vacation because I'm on holiday so – you guessed it – I deserve it. Any excuse really.
Over-eating when traveling used to be fine when I was a young filly with a metabolism like a race horse but as my metabolism slows down with age I'm more prone to weight gain so I've had to take steps to stop over-eating. I'm not perfect but here are some of the steps I've taken to stop over-eating when I travel.
1. Don't rely on self-control
Now I'm aware I comfort eat when traveling I try to make sure I eat healthy food and  take my own snacks when I'm flying and on long car journeys.
I'll pack nuts (almonds, hazels or brazils are my favourites)  in a ziploc bag in my hand luggage and more nuts in my check in bag for later journeys. That way I can only eat a reasonable portion each time I'm travelling.
I always read diet advice that says eat 12 almonds for a snack but I can never manage that if there's a whole bag going. So this way I don't have to rely on self-control because I'll run out of nuts when they've all gone. Knowing the nuts are limited also makes me eat them more slowly and enjoy them more because I know there's a limited supply.
2. Eat the unhealthy treats you crave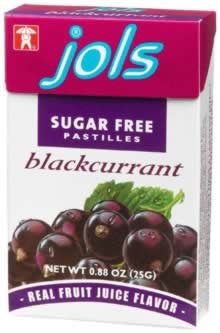 I take some treats with me too. Tic Tacs are great because they're tiny and low calorie and I love  Jols Sugar Free Pastilles. They're both candies which keep my hands and mouth busy without making my bum bigger. They also come in tiny packets that are great for traveling and are easy to share with travel partners, companions or other passengers.
The other thing that's good about tiny packets of candy like Jols and Tic Tacs or chocolate is that, since I may not be able to stop eating them after one or two, it doesn't matter if I eat the whole box.
For cheap short haul flights with no food I treat myself to a bag of crisps. Salt and vinegar kettle chips will go down nicely or, if I'm being really naughty a bag of Cheezels, which are horrific yellow puffy junk food items stuffed with e-numbers and covered in powder that gets all over your fingers. I get away with it because I only eat crisps or Cheezels about once every two months.
3. Don't be embarrassed to pack your own food
If I'm actually going to miss a meal when I travel I'll take it with me if I can. Nothing flash, just my usual breakfast of fruit, nuts, yoghurt and muesli packed in a tupperware I can throw away. You can usually find a plastic spoon somewhere at the airport if you forget to pack one. For lunch a cheese and salad sandwich is easy.
I used to feel embarrassed about taking my own food with me but I'm over that now. It feels great to eat something healthy that I enjoy anywhere I please. Typically I'll pick a spot at the airport that's in a quiet corner but still offers good people watching opportunities and tuck in. I give myself bonus points if I remember to pick up a napkin somewhere first.
It's often hard to take food on the way back so I treat myself at the airport but always to something reasonably healthy: sushi, stir-fry or a big salad are usually easy to find.
Fruit's great for a healthy snacks but not when travelling. Apples are too crunchy to eat while you're sitting next to a stranger, bananas go mushy and oranges are messy. Grapes work if they're pre-washed and packed in a rigid container.
4. Cherry pick those airline meals
I love airline meals on long-haul flights. I really do, even though I'm a picky eater and consider myself a bit of a foodie too. I love the way they deliver it to your seat, all the tiny packages to be opened and the element of surprise because you never know what you'll get.
I always order the vegetarian option because I'm 95% vegetarian. Sometimes my meal is much better than other people's other times it's worse. I never eat the bread roll because they always double up on carbs, I leave the juice untouched because it's full of sugar and I never eat something I don't like unless I'm really hungry or likely to get hungry before I can next eat.
I was trained to finish everything on my plate as a child but it's only by breaking that rule that I've been able to stop over-eating, especially when traveling.
5. Give yourself a break
I'm sorry to say my kids are still trained to eat on journeys. I get desperate when I'm travelling with kids and will give them anything to keep them quiet. My (then) two year old daughter ate so many terrible sweets in Central America that she even started doing green and blue poos. I'm not proud of that.
But these days when we travel as a family I pack a range of food including healthy stuff for when we're really hungry and to make sure we get our daily quota of fruit and veggies as well as treats so we don't feel deprived.
It's not healthy to comfort eat but if you're going to do it a long plane or car ride is the best possible time. Still, I try not  to model eating constantly on a long boring journey, even though I'd like to.
Have you got an tips on how to stop over-eating when you travel? I hope it's not just me who uses a long journey as an excuse to pig out…
Get the FREE weekly newsletter
Join thousands of happy readers of Get In the Hot Spot's weekly newsletter. Click here to subscribe now. I'll email you weekly with news you can't find on the blog (secret stuff that's just between you and me) and links to the best stories.
Share This Story, Choose Your Platform!