3 Biggest Mistakes People Make on Vacation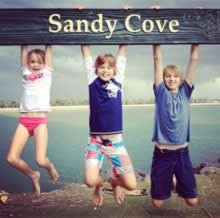 So I've had six weeks off. Six weeks away from online noise. Six weeks free from days spent hunched over my computer, with tight shoulders and the general feeling that life was passing me by.
Although much-needed, six weeks languishing at home in Noosa, one of the world's best travel destinations, wasn't what you'd think. So here's advice on how to have a great vacation by avoiding these three biggest mistakes people make when they take a holiday.
1. Expecting the vacation to be different from usual life
All my precious time off wasn't used productively ticking things off my bucket-list because I don't have many unfulfilled dreams left.
Mostly I read, cooked and did my level best to entertain the kids. Most days I went for long walks and spent time at the beach. Most of the things I did were in the company of at least one child who didn't want to be there, doing that, and made their position quite clear.
Either that or I was accompanied by guilt at having left the kids home alone pursuing their seemingly endless passion for Minecraft and other computer games I fear are damaging their creativity and eye-sight.
Sometimes I hung out with friends and laughed but more often I cried.
I was bored, restless and wondering what the point of it all was. Wondering why I pushed myself to work so hard last year and why having my children at home for six weeks is so hard. Wondering why I couldn't seem to enjoy these perfect family moments with my school-aged brood, these precious years in between changing diapers and being an empty nester with too much time on my hands.
With the computer turned off and no other distractions suddenly I had time to think. But none of my thoughts came to anything because they were all interrupted by demands from hot, tired, hungry children.
2. Going cold turkey on work
Still, some things were clear. I worked hard last year, maybe too hard, because I thought that's what I was supposed to do. I thought it was what I had to do to stand a chance of being anywhere near as good as the big time bloggers I look up to.
So I spent too much time trying to be more productive and beating myself up for always falling short when I should have been following my old pattern of slacking off as much as possible because, honestly, that's the life success formula that works best for me.
But I couldn't just stop work altogether so during my vacation I played with my iPhone, practised my iPhoneography and downloaded new apps which will help me take better photos, edit them more professionally and create fun collages to document my adventures. If that sounds good to you follow me on Instagram and get the iPhone Photography ebook by Misho Baranovic at the Digital Photography School.
And I enjoyed using technology because I wasn't driven by productivity or the need to improve myself. I was driven by my love of learning and by creativity because photography's fun and like capturing nature, scenery and my ever-changing children. They look great in photos, it's just having them around me all the time which sends me nutty.
3. Not allowing enough time to switch off and eliminate stress
When I got desperate I browsed the latest blog posts on my two favourite topics of travel and social media but nothing really caught my eye. It didn't matter what the other travel bloggers were up to and which of them had been invited on what trips. I didn't want to read the spin about anyone else's vacations and I didn't want to hear about social media or why I should be creating more products to sell, sell, sell.
Slowly, slowly I realised that the house-wifey stuff is my true calling and that I work to live not vice versa. I remembered that real life is mundane, even if you've created the tropical beach and family lifestyle you dreamed of.
I realised the only thing stopping me from enjoying this life is my ego. The belief that I should be making my mark on the world somehow. The idea that I should be striving to improve my business, myself and my finances when they are all quite good enough already.
So the six-week vacation was a wake up call and the new skills I learnt in the iPhone Photography ebook mean that when I start working again and go on media trips I can get my photo editing done faster and do it on the road.
Which means I won't have to spend so much time hunched over my computer when I'm at home and, in future, the transition between work mode and vacation time should be less painful.
Get In the Hot Spot News
Better content – I'm now working with an editor on all my blog posts. I'm excited about the difference this will make and promise to share only the best writing and stories with you.
Email subscriber changes – This is the last blog post I'm sending by email. From now I'll send one email a week (or fortnightly/monthly depending on what I can manage) with links to the best posts because that will keep your inbox clearer. It worked fine emailing you every time I publishes a post when I only posted weekly but now I'm posting two or three times a week it's just too many emails for most of you.
Get the weekly newsletter – If you'd like email updates from Get In the Hot Spot click here to subscribe now. You won't get an email every time I update the blog but I will try to create a weekly newsletter to let you know about the best stories.
Podcast – To find out more about Noosa and the Sunshine Coast in Queensland listen to my podcast on the Amateur Traveler.
Thank you for reading and sharing – If you enjoyed this post I'd love it if you share it on Twitter, Facebook or by email to help spread the word. Thank you, I really appreciate your help with that.
It's good to be back. What the heck have you been up to? How do you handle vacation time?
Share This Story, Choose Your Platform!