Healthy Ageing: 3 Easy Changes I've Made This Year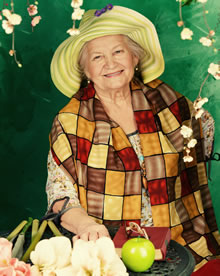 Whenever I'm not travelling I'm dreaming of travel, saving for travel and keeping fit for my next travel adventure. I don't call myself a travel nut for nothing!
I've got a boring routine in place to keep me on track with the challenges of being self-employed, having a family and staying healthy as I age. But since all the places I want to go to next revolve around outdoor adventure and hiking staying fit is especially important.
At the moment I can't afford to jet off anywhere but I want to be fit and ready so if any travel opportunities come my way I can get the most out of them.
When it comes to personal health I've got exercise covered in my daily routine so my fitness levels are reasonable, but I'm always looking for ways to improve my nutrition.
After vaguely trying to quit for good I've discovered that I will never give up sugar, bread or junk food. I don't eat much of any of those things but I find that if I ban anything from my diet it only makes me want it more.
That feeling of deprivation is not good and I love my daily dose of dark chocolate so I've given myself permission to eat a little of the naughty stuff given that I'm good about 95% of the time. I think that's a reasonable balance.
But despite clinging to some unhealthy treats healthy change has still happened. Here are the three main changes I've made this year to improve my health through improving my nutrition.
1. More whole fat foods
Instead of buying low fat milk and yoghurt I now buy the full fat versions.  That was one of the main takeaways from my research on the paleo lifestyle and diet last year plus reading all those paleo books.
You commonly read that low fat products are heavy in sugar and higher in calories which is a great reason to switch to full fat, but that wasn't the case with my milk and plain yoghurt. They had no added sugar at all.
But I learnt that we need fat to digest protein and that fat also makes us feel full for longer which was why I made the change from low fat to full fat milk and yogurt. It's been a year now and I haven't gained weight so that was an interesting lesson.
2. Protein supplements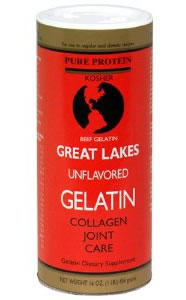 I boost my protein intake with protein supplements and the aim is to keep me feeling full and build, not lose, precious muscle. We do lose muscle as we age so it's important to hang onto every ounce of muscle we have and including plenty of protein in our diets makes building new muscle easier.
There are many types of protein powders available but I use Great Lakes gelatin powder as a protein supplement. As a former vegetarian and someone who never eats beef it's ironic that this is the protein powder I chose since it's made from beef but I chose it for a few reasons.
Great Lakes gelatin is:
Higher in protein than most vegetable based protein powders. But if you prefer a vegetable-based protein supplement try Vital Protein Poweder which is made from peas;
Better value for money because it has a higher percentage of protein (about 89% protein compared to 62% protein in other protein powders);
Made from grass-fed cattle and contains no preservatives;
Healthy in so many ways. As well as providing a boost of protein, gelatin has other health benefits such as strengthening joints, reducing muscle tension, helping digestion, providing 18 amino acids, raising immunity, reduces cellulite or wrinkles and (the main reason I take it) building lean muscle;
Tasteless so you can add it to anything and no one will be any the wiser. But beware that because it's gelatin it will make things set if you leave it for a while. This can be useful for fruit puddings but not so good for cold soups.
I use the gelatin as a protein supplement by adding a spoonful to my daily morning smoothies. They are usually a blended combination of banana, papaya, milk, plain greek yogurt, nuts and chia seeds. I love papaya but I mix things up by varying the fruit content from time to time.
You could add it to just about anything you're cooking though, either savory or sweet.
You can buy Great Lakes gelatin on Amazon here or, if you're in Australia, the cheapest place I've found to get it is Optimoz. That's a terrible name for a health food store but has great products for the right price.
3. Iron supplements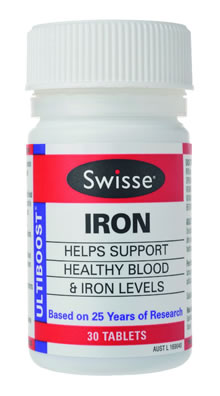 After my brush with depression last year which set me off on the 52 Exercises Quest I went to the doctor to see if there could be physical rather than psychological reasons I was feeling blah.
I was hoping that menopause or hormones might be to blame but the only thing medically wrong with me was extremely low iron levels.
That may not seem that serious but low iron makes you feel tired and feeling tired can make you feel low so I've been taking iron pills ever since.
As far as I know I've been low in iron my whole life, probably because I barely eat meat so I took high dose Ferro Grad C tablets for six months to get my iron levels back up within the normal range and am now using Suisse iron pills because they're easy to pick up in the supermarket. Both those options have vitamin C in because that makes iron easier to absorb and both are only suitable if you're really low in iron.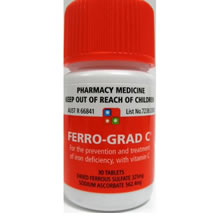 Your iron levels can be tested with a blood test through your GP and are commonly low in women who are menstruating and for vegetarians.
That's it! How about you?
Have you made any changes recently to promote healthy ageing?
What are you doing to stay healthy as you age so you're still able to enjoy all those travel adventures?
Share This Story, Choose Your Platform!