Is this Good Enough? Resolutions and Results So Far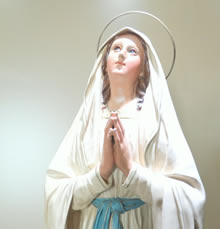 Realistically you probably haven't given my resolutions for 2014 a thought since I wrote about them here in January. You're probably too busy with your own life.
It happens. And what also happens is that we get so busy doing the non life-changing, but life-supporting things, like earning money, getting food on the table and doing the admin jobs that are part of our busy modern life that we forget about our bigger goals.
It's not just that we get busy and forget about other people's plans and dreams. We forget about our own.
So it's time to keep you up to date with my resolutions in the hope that it will give us all a wake up call to remember and focus on our dreams and plans.
Change doesn't happen overnight. Much like my weight loss graph it will have peaks and troughs but if we really want to change we have to keep starting again.
Often we need to start over and over again because failure is normal, indeed multiple failures are normal as it takes time to create the change we want to see, or otherwise to accept that we are good enough as we are.
If you're an email subscriber you'll be getting my change series with more thoughts and tips. If not and you're up for positive life changes sign up here now for free weekly updates.
I divided my resolutions up into body, mind and soul and here's where I'm up to.
Body 
1. Resolution: Quit chocolate and replace it with 15 minutes of meditation after lunch and a ten minute nap
Results: I did quit chocolate but it was hard. So very hard. Then it got easier after a few weeks.
When it was hardest I used meditation and a tiny nap to see me through which helped. It was a great way to take a break after lunch at a time when I often don't get much work done anyway and I realised that I'm really tired at that time. I get up at 5.30am so no wonder I need a little pick me up by lunch time – or lie down which is my new tactic!
I never planned to give up chocolate forever because it would be silly to give up something you love that much. So I have started eating chocolate again but with control.
Sometimes I only eat it at weekends and sometimes I just eat a small amount (100g) of dark chocolate after lunch but none in the evenings.
I'm actually surprised and happy that I've got my chocolate eating back in control and of course that's helped me with the dreaded weight loss.
2.  Resolution: Maintain my fitness levels
Result: Absolutely. I had about two weeks off exercise during my trip to Italy and for a week after I got home because I was so worn out.
But I soon got back into and beat my running record, making it from my house to the end of Sunshine Beach in 27 minutes instead of the normal 30 minutes. That's only 3.6km (2 miles and 400 yards) but I was surprised I'd got faster after two weeks of doing nothing but I guess my body enjoyed the rest.
I do that run once a week and power walk home so the total length is 7km or 5 miles. Then I do a  weekly bike ride, the killer steps, exercise DVDs, daily walks and I am still hoping to fit in yoga too one day!
Mind

3.  Resolution: Meditate every day and continue to incorporate mindfulness into daily life
Results: I probably need to change this resolution to regularly. I try to start and end every day by taking three mindful breaths as I lie in bed. It's not much but it sets the tone for the day. Throughout the day I try to be mindful and aware of my thoughts.
I meditate formally on weekdays but often not on weekends when the children are around. For me the best thing is to meditate after I drop my daughter at school. I go to the beach to meditate and it's a great way to gather my thoughts and chill out before the work day begins.
4. Don't buy any new clothes this year
Results: I failed with this one but not by much. I bought this new Metallicus dress on sale for $49 reduced from around $140. But then I had to buy a $36 Marks and Spencers petticoat to go under it because that dress is totally see-through otherwise.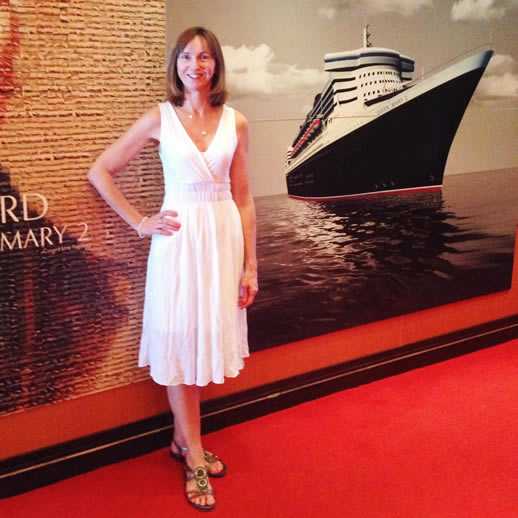 Then I won a $120 voucher for Verily on Lifestyle Fifty and added $44 of my own money so I got two dresses, one red and one blue. My husband and kids are giving them to me for my birthday which is coming up soon.
All in all I think spending less than $150 in 1o weeks on clothes is a success. I am still trying to see the rest of the year out without buying any new clothes but temptation is everywhere.
I'd love to buy another Lola Australia dress when they go on sale and I'd still like a pair of white jeans. Preferably J Brand. As you can tell those things are definitely about wants not needs so I will try to resist.
A friend just handed me a bag of old clothes she's fed up with so I got a fix of new to me things there.
I can see some of my resolutions were too black and white. I should have said by less clothes, not don't buy any!
Soul
6. Resolution: Make sure I catch up with a friend at least once a week
Results: I did really well with this for the first two months and I'm still going. I've manage to drag a friend along to my killer step sessions and I found someone to join me for a midweek movie this week.
I've also reached out to new friends. I find the organisation and the risk of rejection hard work but it's fun to see people and it definitely helps me feel more connected and happier.
This resolution is forcing me to do something that's good for me.
7.  Resolution: Make time to enjoy my family 
Results: Still working on this one! I'm trying to get my teenager to come for a weekly walk with me. He protests but I like to think he enjoys it in the end and I enjoy being able to talk properly to him without any interruptions.
I love reading to my daughter at night so she's getting individual attention. My middle child Max misses out a lot but this week I made one on one time with him to help make a puppet. He's very arty.
One on one time with my husband is harder to organise. I need to work on that too but we usually have a short walk together at least once a week.
There's still plenty of room for improvement but I've made a start.
7.  Resolution: Complete a book
Interestingly my burning drive to write a book has died. I'm not sure if it's laziness, the fear of failure or just the realisation that, although I love writing and think I'm an okay writer, I'm don't have the focus and determination to write a book right now.
Only a few weeks ago talking or writing that would have caused me a lot of emotional pain but now it feels right. I'll see if the desire to write a book goes away for good or if it pops back up again.
I think I'm really feeling the need to stop focusing on my own creative endeavors and to start focusing that energy on earning more. That would bring a different sense of achievement and fulfillment as well as creating a practical way for me to treat my family to some fun outings together.
My work motivation has slumped which is bad when you're self employed. I am craving more company and the thought of full time employment, a regular income and working with other people thrills me, even though I know how much freedom I'd be giving up.
Either way, maybe my career and income is where I need to direct my energy instead of into writing a book. There are other creative writing endeavors apart from writing a book like blogging which I still love.
So that's me. Those are the resolutions I made and the results so far.
Sometimes I think this isn't a good time for me to make big changes in my life because I'm still busy working and living with a house full of kids. But part of me worries that I'll always be busy and if I don't do things now they'll never happen.
I guess the secret to feeling like you're getting somewhere, without killing yourself in the process, is to be realistic about how much you can achieve given your family, work and  health circumstances.
It's not about trying to be better or do more, but being realistic about how much you can do and realising that maybe, just maybe, you're good enough as you are.
Is what you're doing good enough? If not what areas would you like to improve on?
Share This Story, Choose Your Platform!